In light of the pandemic lockdown anniversary and heavy use of the internet these days, Kaspersky strongly recommends Filipino parents to continue monitoring their children's online habits proactively.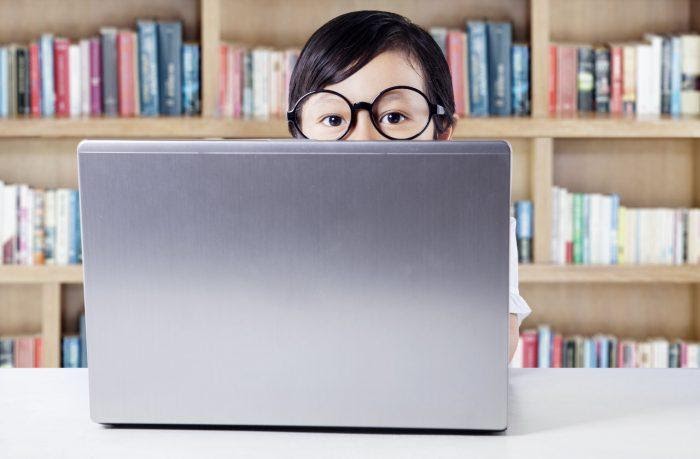 Learning, socializing and even entertainment have gone virtual since March last year and may have been the norm for Filipino children. However, the cybersecurity company believes children will never be 100 percent safe online and parents have a big role to play to help keep them secure.
"It's easy for Filipino parents to feel confident knowing that they've been physically with their children at home 24/7 for one year already. We're all too familiar with the daily routine of most families these days — parents work online while children study virtually at the same time. But I want to remind my fellow parents that we can never rely on our children's judgement and we can never be sure what is on the other side of the screen, too," said Mary Grace Sotayco, Territory Manager for the Philippines at Kaspersky.
In Kaspersky's latest data for the Philippines, it shows that FIlipino children are very much into social media messaging (43.09%), watching videos and listening to music (34.75%), and playing computer gaming titles (14.37%).
These data were collected anonymously from devices of Filipino users installed with Kaspersky solutions, who willingly opt in to have their data on Kaspersky Security Network (KSN).
Apart from video conferencing platforms used by schools, messaging functions from social media applications are now the main tools for communication among peers.
Streaming content, both in video and audio format have become the most in-demand entertainment source. The eSports industry was boosted by the current conditions since traditional live sports events were cancelled left and right.
Interest for computer games were consistently lower in the third and fourth quarter of 2020 compared to Q3 & Q4 2019, except in the month of December, on which a 6.69% increase in the month of December 2020 (30.12%) was observed compared to the 23.43% of December 2019.
Meanwhile, from the data collected by Kaspersky, an apparent increase in Filipino kids Ecommerce activity in the third quarter of 2020, were monitored compared to Q3 2019.
On the same per quarter data, there has been a decrease in the overall interest among Filipino children for weapons and in news compared to 2020 and 2019.
In a report published by the United Nations Development Programme and UNICEF Philippines country offices by the Economic Policy Research Institute entitled "The Impact of the COVID-19 Crisis on Households in the National Capital Region of the Philippines," families had varied concerns surrounding the switch to online learning, including the lack of time of parents to spend with their children online.
"Today's children started interacting with technology at an early age, and do not know a world without the internet, computers and mobile devices. The pandemic has intensified their exposure to and integration of their modern lives with technology more so than ever – be it for learning or leisure. As they live in the age of the internet, it is our responsibility to ensure that we provide a safe space for them to learn and grow, and to protect them from vulnerability to negative content and vices that are rampant on the web," says Yeo Siang Tiong, General Manager for Southeast Asia at Kaspersky.
While only a little portion, Kaspersky still blocked attempts of Filipino children to visit websites related to dangerous content such as pornography (0.08%), weapons (0.07%), internet gambling (0.05%) and drugs (0.03%).
"We will not be able to eradicate the existence of vices on the internet, such as pornography, gambling, content around hate and discrimination and even weapon or drug use, nor can we completely prevent children from being exposed to them as they continue to grow independent. However, aside from setting in place the appropriate cyber-safety measures for our children, we can also educate them to form a healthy understanding and recognition of these vices and guide them as they start discerning their use of the internet," adds Yeo.
And while older parents reported insufficient familiarity with technology, Kaspersky has a few tips that can help families protect their kids against the growing number of threats popping up online:
Surf the internet together with your child. This is how you can see where your child spends their time online and it will become an opportunity to have more meaningful conversations about their activity.
Keep devices in common areas in the house. Doing so will help you stay on top of any potential issues while kids will self-check knowing that you are right there.
Use safe search technology such as Kaspersky Safe Kids for a sense of ease when you can't physically monitor your child's internet use.
Limit time online. Children need boundaries and a balance of activities to enjoy a healthy childhood. Know too that most operating systems allow you to time their online activities.
Teach children how to block and report when they see or experience something inappropriate online. This helps create good online etiquette and empowers your child to feel in control.
Filipino parents may also consider taking advantage of security software features like Kaspersky Safe Kids included in Kaspersky Total Security.
Using Kaspersky Safe Kids will allow Filipino parents to not only manage the time spent by their children on-screen, but also block access to malicious content.
The feature effectively scans the contents of a web page and sends an alert to the Kaspersky Security Network. Parents still maintain the freedom to select which content to block.
Purchasing a Kaspersky Total Security (1 year for 1 device) or a Kaspersky Internet Security (1 or 2 years for 3 or 5 devices) will qualify customers to receive a free one-month Netflix subscription.
A free one-year Netflix subscription is also up for grabs just by answering a question from Kaspersky, under the Kaspersky x Transformers promo which runs from March 1 to April 15 2021.
To redeem the free Netflix subscription, visit this link.
About the statistics
The Kaspersky Safe Kids technology scans the contents of a web page the child is trying to access. If the site falls into one of fourteen undesirable categories, the module sends an alert to Kaspersky Security Network. No user's personal information is transmitted and neither is privacy compromised.
We will note two important points:
It is up to the parent to decide which content to block by tweaking the protective solution's preferences. But anonymous statistics are collected for all the 14 categories.
Data is harvested only from computers running Windows and macOS; no mobile statistics are provided in this report.
Kaspersky Safe Kids filters web content according to the following categories:
Internet communication
Adult content
Alcohol, tobacco, narcotics
Violence
Weapons, explosives, pyrotechnics
Profanity
Gambling, lotteries, sweepstakes
Computer games
E-tailers, banks, and payment systems
Software, audio, video
Anonymous access systems
Job search
Religion, religious associations
News media
About Kaspersky
Kaspersky is a global cybersecurity and digital privacy company founded in 1997. Kaspersky's deep threat intelligence and security expertise is constantly transforming into innovative security solutions and services to protect businesses, critical infrastructure, governments and consumers around the globe. The company's comprehensive security portfolio includes leading endpoint protection and a number of specialized security solutions and services to fight sophisticated and evolving digital threats. Over 400 million users are protected by Kaspersky technologies and we help 240,000 corporate clients protect what matters most to them. Learn more at www.kaspersky.com.