MANILA, Philippines – Good Greens & Co. (GGC), in partnership with the Navotas City Council – Boy Scouts of the Philippines (BSP) and the City Government of Navotas unveiled its fully-functioning aeroponic vertical farm in the heart of the City's resettlement community. The 300-square-meter vertical farm is scheduled to be fully-operational by October 2020.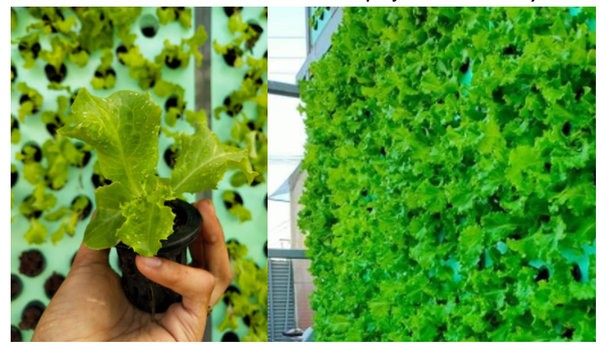 "The aim is to produce high-volume harvests that are centrally located in the community," shared Simon Villalon, President of Good Greens & Co. "This makes healthy produce more accessible and affordable to Filipinos." GGC tested its first vertical farm in Taguig, and had built a farm in San Fernando, Pampanga, and two more in Bacolod and in Parañaque. GGC plans to further expand its reach in key cities across the country.
The GGC – BSP Navotas Farm is equipped with state-of-the-art technology that increases vegetable yield by a factor of 100, two times more than GGC's other farms. Suited to a tropical climate, the structure supports vegetable growth year-round, with a target harvest of 8 tons of leafy vegetables a year.
"We are pleased to be part of this meaningful project with Good Greens & Co. We look forward to the harvest our local communities will have for their personal consumption," said Navotas City Cong. John Reynald Tiangco.
Aside from the farm, Delbros, through GGC and Renovate to Educate will be giving hydroponic boxes as a grant to select schools in Metro and Greater Manila very soon.
"We are delighted to have our public schools named recipients of these innovative tools for urban farming," said Dr. Alejandro G. Ibañez, CESO VI. OIC-Schools Division Superintendent, DepEd-Navotas City. "Our students can have a head start in modern agriculture methods that they can share with their own families.
# # #
About Delbros Group
With over 70 years of history, Delbros Group is the country's leader in agriculture and logistics innovation. With over 20 subsidiaries and member companies both locally and internationally, Delbros Group contributed to the development and progress across several industries including leasing, trading, real estate, technology, manufacturing and investments. For more information, visit www.delbros.com.
About Good Greens and Co.
A member of Delbros Group, Good Greens and Co. is a vertical farming solutions provider that aims to bring fresh, high-quality produce to urban homes by building farms in the heart of these communities. Founded in 2018, the company houses their first aeroponic farm in Taguig, Metro Manila.
For more information, visit http://goodgreens.co/.