Sustainability: it's a buzzword that we hear all the time. Everyone knows the term in context of the environment and ecology, and in the context of running a business with a long-range view. What's surprising, though, is that we don't hear about it more in relation to finance departments. In fact, the foundation of finance is sustainability. From following basic accounting principles to the way reports are run, finance departments exist to ensure a sustainable business.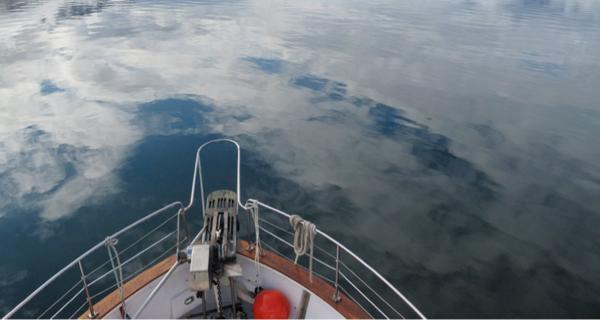 But that's not the end of the discussion. As more businesses move toward intelligent finance, the question now is how finance departments in the digital age can figure out how to have a relevant finance function. With automated accounting and real- time access to all financial data, why do businesses even need finance people?
Uniting corporate and personal purpose
The answer is that businesses will always need the human perspective and the insight of a strategic CFO to help the company both thrive and stay aligned to its broader purpose. As a CFO, I look forward to the evolution of the finance department as it becomes better positioned to support the organization. This evolution means that instead of disappearing, finance will increasingly become embedded in business, and employees that were finance people in a finance organization will become finance people in a business organization.
The finance view is essential for applying checks and balances within the organization, which will be even more important in the future because of the accelerating pace of change. This requires important decisions to be made faster, supported by the historical and predictive insights that finance can provide. For this to happen, the right technology must be in place to offer a single source of truth to build trust and ensure compliance, which is the foundation of a sustainable business.  However, just as importantly, CFOs need to help their teams make this transition. Many transactional tasks simply won't exist in the future, which means that finance employees need to move up the value chain by understanding the business end-to-end.
In this way, SAP itself serves as an example. I often find that companies want to hear from us, in a peer-to-peer conversation, how SAP leverages its own technology in its finance organization – for example, implementing shared service centers to streamline processes and reduce costs.
Supporting the bigger picture
South East Asia is experiencing rapid growth, and, as a result, every day we see the challenges that customers and governments must face as this puts additional strains on the environment and natural resources. With the overarching goal to help the world run better, SAP often assists companies in achieving both sustainable business and environmental practices. For example, Thai Union Group, a seafood delivery company, faces many challenges relative to sustainability. As the world struggles to find a balance between overfishing and supplying the nutrition people need, the company became a founding member of the International Seafood Sustainability Foundation (ISSF) and is also included in the Dow Jones Sustainability Indices. To support its sustainability targets, Thai Union Group uses SAP software, which helps the company run more efficiently based on process standardization and a global template.
Likewise, SAP supports companies when they are defining long-term growth plans that focus on the sustainability of the business instead of just maximizing profit. This is especially important for companies in industries that are regularly criticized for their business practices. Speaking personally, as a professional who has been with SAP for two decades, I've always deeply appreciated the company's mission statement: help the world run better and improve people's lives. This long-term perspective is especially important here in the Asia-Pacific region, where there are as many opportunities as there are challenges.
Creating opportunities in a developing region
As a developing part of the world, the Asia-Pacific region still has illiterate people and youths without direct access to education. While the region is rich in talent, individuals often lack experience, which is why SAP, in conjunction with the ASEAN Foundation, started the ASEAN Data Science Explorer competition. For this competition, youths attending various universities from across SEA get access to our analytics tools with the purpose of analyzing datasets related to issues in ASEAN and connected to the UN Sustainable Development Goals, including the environment, transportation, and society. These youths then deliver data-driven insights and make recommendations for how to improve. The ASEAN Data Science Explorer competition is important because it allows students to gain experience and knowledge. Working to cultivate young talent while simultaneously tackling some of the region's toughest issues is one of the most fulfilling parts of my job.
At SAP, we've made every October our service month, where numerous initiatives are run and many employees volunteer to give back to our local communities. I've discovered that despite differences in culture, age, and religion across ASEAN, we can find satisfaction by uniting together and fulfilling a deeper purpose.
Visit the SAP News Center. Follow SAP on Twitter at @sapnews.
About SAP
As market leader in enterprise application software, SAP (NYSE: SAP) helps companies of all sizes and industries run better. From back office to boardroom, warehouse to storefront, desktop to mobile device – SAP empowers people and organizations to work together more efficiently and use business insight more effectively to stay ahead of the competition. SAP applications and services enable more than 404,000 business and public sector customers to operate profitably, adapt continuously, and grow sustainably. For more information, visit www.sap.com.
# # #
By Thomas Zipperle
CFO for SAP South East Asia
Part of the "Purpose-Driven CFO" series