Human Resource solutions firm Recruitday is happy to announce that they have recently become an official Microsoft Co-Sell Partner. Since the company's founding in 2017, Recruitday has acted as a one-stop jobs platform that helps companies find the best candidate to join their team and also helps job seekers find that perfect job.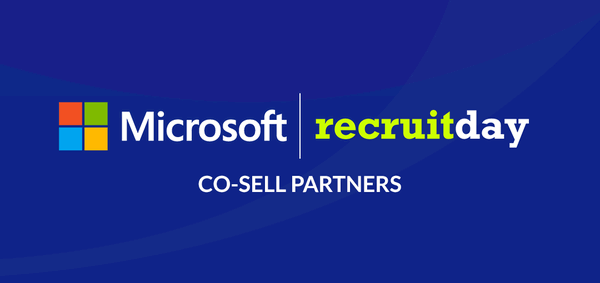 Under the Microsoft co-sell program, firms like Recruitday are able to work directly with Microsoft's sales organization and other Microsoft partners to expand the reach of their services. The co-sell program also enables Recruitday's solutions to be directly sold and marketed by Microsoft partners.
According to Joel Garcia, Founder of Recruitday, the startup's newfound status as a Microsoft Co-Sell Partner is an exciting new opportunity for them to scale up. "This is a very important milestone for us as we strengthen our relationship with Microsoft," said Garcia. "By collaboratively working with their sales organization and partner ecosystem, we can now reach new markets and scale our business rapidly."
Benefits of the partnership
As a partner, Recruitday's services will be discoverable through Microsoft's commercial marketplace. Firms like Recruitday will also be able to deliver their innovation and expertise to the market, with Microsoft helping them craft better sales strategies and account plans to stay competitive in the market. Finally, on top of strengthening new customer relations, working with Microsoft also gives Recruitday the benefit of strengthening its relationship with the computing giant.
With Microsoft as its partner, Recruitday can launch tailored solutions leveraging the Microsoft technologies that answer different business needs. Together, this adds value to the customer and fosters greater customer trust and loyalty.
Recruitday's services
So far, Recruitday has recently launched its integration with Microsoft Teams and Power platform to improve employee referral programs for both employees and HR teams. Through their solutions, Recruitday makes it so that businesses will be able to introduce incentives to employee referral programs, track referral progress, and introduce data analytics to their programs.
"Microsoft is at the forefront of building technology innovations (such as cloud, AI, business intelligence, etc.)," said Garcia. "Recruitday is committed to helping businesses leverage these technologies to attract, select, and hire the best talents successfully."
"As businesses are now bouncing back from COVID and jobs open up, getting the right talents becomes more challenging as competition is high," Garcia concluded. "Technology plays an important role and is a key advantage for the organization. Hence, there's definitely a huge opportunity in this space for Recruitday."
ABOUT RECRUITDAY

Recruitday began operations in late 2017 and in just a short time has already transformed recruiting for employers, recruiters and talents.
For more information, visit https://employer.recruitday.com/home or contact Recruitday at inquiries@recruitday.com.