Makati City — F & S Holdings Inc. announced today its status as majority shareholder of Air Asia Inc. (AAI) the corporation that owns and manages Philippines AirAsia.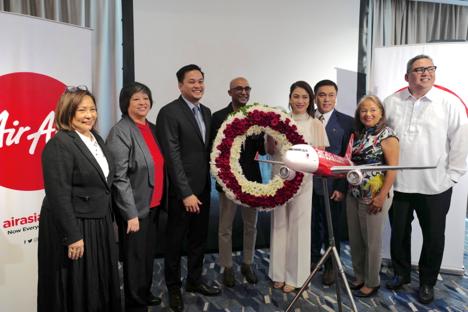 F & S Holdings is owned by Rep. Michael "Mikee" L. Romero and Mrs. Sheila B. Romero. It recently acquired 28.8% shares of Air Asia Inc., raising its total shares of AAI to 44.5%. Prior to the fresh acquisitions, Rep. Romero and Mrs. Romero owned 15.7% shares.
Mrs. Romero made the announcement today at a business media conference at the Makati Shangri-la Hotel. She said that 13% and 15.8% shares of AAI were bought respectively from Ambassador Fred Yao and Miss Maan Hontiveros.
A total of 15.7% shares is still held by Mr. Antonio "Tonyboy" Cojuangco's TNR Holdings.
The balance of 40% is held by Malaysian billionaire and Air Asia Berhad founders Tony Fernandes and Kamarudin Menardum.
Rep. Romero said Air Asia Inc. will continue to scale new heights for the multi-awarded Philippines AirAsia.