The global BPO brings jobs closer to job-seekers in the community
MANILA – DATE – Sitel Group®, a global leader in end-to-end customer experience (CX) products and solutions recently launched a brand new Sitel® MAXhub in Balanga, Bataan bringing job opportunities to aspiring CX professionals in the community. The MAXhub, Sitel's 11th in the Philippines, brings the Sitel experience closer to Filipino talents who may be too far from the company's headquarters in Baguio and Tarlac. To date, the MAXhub has already hired 114 associates with recruitment ongoing.
"Sitel has made bold steps to navigate the uncertainties of the global pandemic," said Geoffrey Domigpe, Vice President of Operations, Sitel Tarlac. "We continue to broaden our work-from-home capabilities and expand avenues for training, development and employee engagement. These MAXhubs are Sitel's continued commitment to bringing more jobs closer to where Filipinos live and promoting countryside development."
The first Sitel MAXhubs were launched last June in response to the pandemic and to bring the Sitel opportunities closer to aspiring professions in the provinces. Through these satellite sites, job seekers in remote areas had a convenient location to facilitate recruitment, onboarding, and technology and equipment distribution for Sitel at Home arrangements.
"We look forward to working closely with Sitel and helping grow the MAXhub in Balanga," expressed Mayor Francis Anthony S. Garcia, Mayor of Balanga City. "This partnership is will help bring job opportunities to Balanga and Bataan as a whole and boost the local economy."
The Balanga Sitel MAXhub is located at One Magnolia Center, occupying the building's fourth and fifth floors with facilities for training and production. To ensure safety, physical distancing and health and sanitation measures are fully implemented.
"Bataan is an ideal location for Sitel's expansion," shared Haidee Enriquez, Chief People Officer, Sitel PHANZ. "The region possesses a highly skilled and competent labor force, a business-friendly environment, strong infrastructure, and an engaged local government. Thanks to the strong support of the LGU we were able to safely hire over 100 associates in just under three weeks. We have high hopes for Balanga's continued capability to support Sitel's further growth."
At present, Sitel has over 22,000 employees in the Philippines with sites located in Metro Manila, Baguio, Tarlac, Palawan and Sitel MAXhubs in Palawan, Cabanatuan City (Nueva Ecija), Angles City (Pampanga), Dagupan City (Pangasinan), San Fernando City (La Union).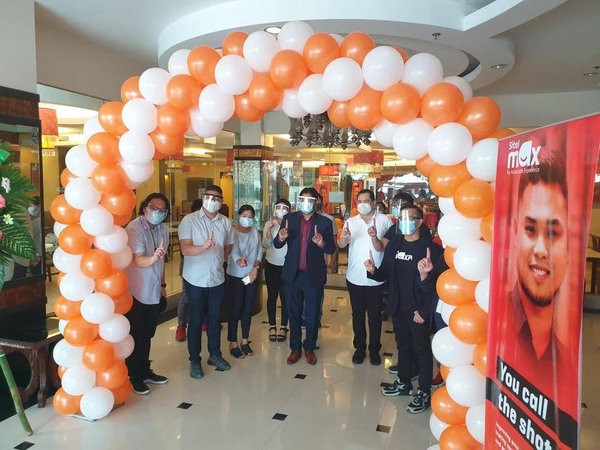 About Sitel Group®
As a global leader in end-to-end customer experience (CX) products and solutions, Sitel Group® partners with the world's best-loved brands, from Fortune 500 companies to local startups, to design, build and deliver a competitive edge across all customer touchpoints.
With 90,000 people working across the globe – at home, in contact centers and within MAXhubs – we securely connect brands with their customers over 4.5 million times every day in 50+ languages, driving our clients' digital CX strategies forward. Powered by our global strength, local expertise and proprietary technologies, we deliver tailored solutions to fit clients' needs through a consultative, customer-centric approach.
EXP+™, Sitel Group's Enterprise Experience Platform, is a flexible solution with complete cloud capability, designed to simplify the delivery of end-to-end CX services, while boosting efficiency, effectiveness and customer satisfaction. EXP+ creates a robust ecosystem by harnessing the power of four connected product families: Empower, Engage, Explore and Evolve.
With our award-winning culture built on 35+ years of industry-leading experience and commitment to improving the employee experience, we improve business results by pairing innovative design thinking and digital solutions – including self-service, artificial intelligence (AI), automation and data-driven analytics – with the expertise, emotion and empathy of our people to Create Connection. Value Conversation.
Learn more at www.sitel.com and connect with us on Facebook, LinkedIn and Twitter.