Statistically, small businesses rarely live longer than three years. Only three out of 100 work longer, and the rest close down. The main reason is unprofitability. To know that you're doing well, you need to keep your finger on the pulse: monitor the business and keep track of key indicators.
1. Money
Business is about money, or rather how much it brings in. That is why it is important to monitor profitability. The difficulty is that there are many financial indicators: ROI, ROA, ROE, P&L, EBITDA. It is difficult to calculate everything, and you don't have to, especially if you have a small business. But some indicators need to be monitored.
EBITDA
EBITDA shows whether your business knows how to make money and how much money it brings in without considering taxes, loan payments, and investment expenses (equipment, repairs, and employee training). As if there were no such expenses.
If EBITDA is positive, the business is working. Even if you have debts or cash gaps, the industry is still making money, and problems can be dealt with. If the indicator is zero or has gone into deficit, the company is unprofitable, and measures must be taken.
It is worth monitoring the EBITDA dynamics and striving to improve the indicator: reduce costs, increase marginal profit and revenues, and attract more clients. For this, you can check stub templates that can be edited. It is a handy development that calculates all your profits by itself and the money that goes to employee salaries.
Seasonality and a financial cushion for a rainy day
Keep track of how your profits change from month to month and set aside money for periods of low sales to pay rent, payroll, and make purchases. Even better if you form a safety cushion.
When you don't have a safety net, you run the risk of losing your business: you'll either have to close it down or go into debt.
2. Alternative costs
They show how effectively you managed the capital: remained in the plus or went into deficit.
The indicator is good because it gives an idea of the profitability of the business. On the one hand, it seems that 100 thousand is cool. On the other hand, it turns out that you could have made more.
Expenses
Expenses are divided into operating expenses and investment expenses. Investment costs are equipment, uniforms for employees, and repairs. Using are rent, purchases, and team salaries. Operational costs are essential to know and plan. Otherwise, you will go into deficit and borrow.
It is essential to understand that the money in the business is not yours. You can't take $10,000 out of your account for your own needs. It's better to set aside money for future spending.
Try to optimize costs: use energy-saving light bulbs and install motion sensors to turn on the lights, buy equipment cheaper, look for more profitable options that do not inflate the staff, save money.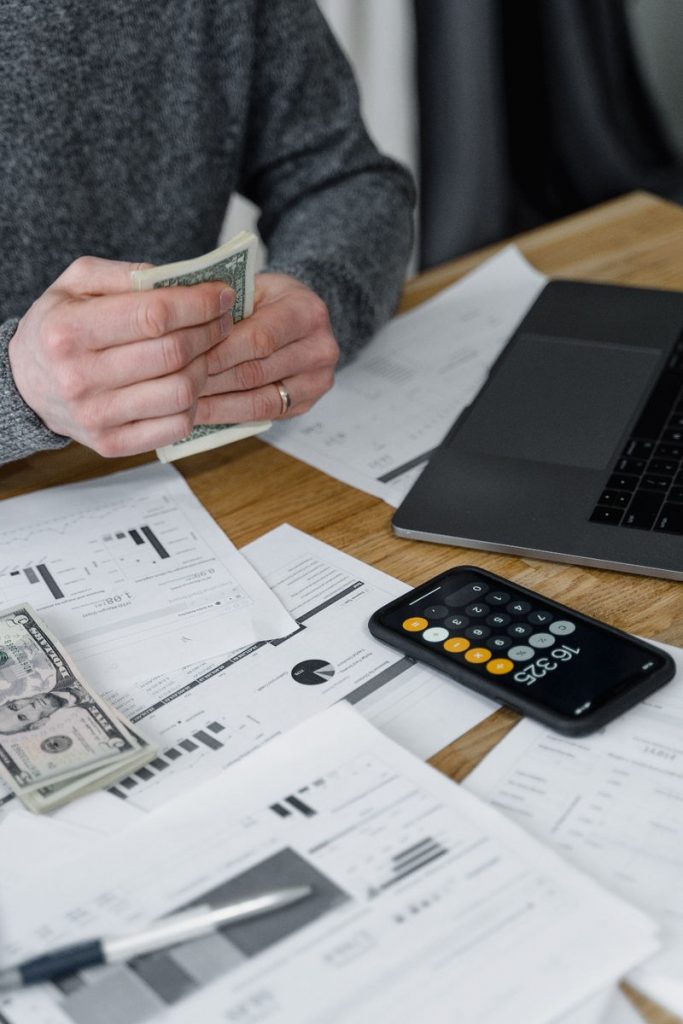 3. Advertisement
The ROI of an advertising campaign
Many entrepreneurs invest in advertising without relying on any data. Decent sums are wasted, and there is no result. To avoid this, it is necessary to monitor the ROI of the advertising campaign and place it on relevant sites. ROI is the return on investment. It shows how much profit you get per dollar invested.
4. Customers
Where customers come from
Keep track of where people learn about you so you can invest in a specific type of advertising.
According to research, 62% of people trust online reviews. Reviews build a company's reputation and can influence how you do business. So ask your loyal customers to talk about you on social media. Do it unobtrusively when the person has received the service and is satisfied.
If people talk badly about you on social networks, the business suffers a reputational loss. To respond to customer complaints and do so quickly and appropriately.
5. Competitors
To keep your business afloat, you need to keep an eye on your competitors. It is important to understand how they operate and whether they are stealing customers from you. This is useful: you can learn from your rivals, spot cool tricks, and not repeat the mistakes that catch your eye.
There are quite a few services that allow you to spy on your competitors. For example, you can see where the traffic to the site is coming from (SimilarWeb), what queries competitors are advertising on (Spywords), and monitor prices.
6. Employees
Employee Competence
Business depends directly on the people who work for you. It is important to train and supervise the staff.
It's frustrating when you've done everything to get a customer to make an order, and he leaves for a competitor because of the incompetence of an employee.
Employee turnover.
In order not to have a large staff turnover, it is worth keeping an eye on the workload of the staff. Often it happens so: the more qualified employees, the busier they are. And with such cases, which he could delegate. As a result, the most valuable employees overwork, burn out and quit, while others are only half-employed and do not improve their professional skills.
Business is difficult, but not impossible. It is possible to run it without suffering or loss if properly organized management. The main thing is not to let things slide and control key indicators.