The software has become a part and parcel of every business. Running a business without software is almost impossible in this highly competitive world.
Each company, irrespective of its size, requires software. Software is used for multiple purposes such as for performing tasks or for tracking and managing.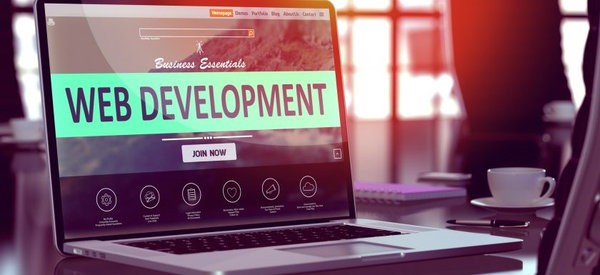 Web development companies keep up with the latest trend. Two types of software are usually famous in the market: custom software and off-the-shelf.
Custom Web Development
Custom web development involves providing a customized digital solution to a business. It is tailored according to the need of the company. It helps to fight any kind of challenge.
Off-The-Shelf
Off-the-shelf software targets the entire market. Here, a customized solution is not available. It basically aims for the mass market instead of a special niche.
Do you want to switch to custom web development? You can take the help of web development companies.
The Benefits Of Choosing To Build Custom Software Over Off-The-Shelf
Off-the-shelf software cannot fulfill a company's demand. This has generated the need for custom software.
Custom software is tailored to provide a better solution in the most effective way possible. Some of the benefits of developing custom software are mentioned below:
Custom web development as the name suggests, is customized according to the business. Unlike off-the-shelf which targets the mass, it is tailored according to the business.
This helps to meet the specific and exclusive requirements of a business. It significantly helps your business to grow.
Custom web development will drain your pocket in the beginning. The cost might seem quite high but in the long run, it decreases gradually.
You do not need to renew your license again and again. It is already tailored according to a company's demand so not many changes are required to be done to it later. Hire dedicated developers to integrate this technology into your business.
Easy Integration And Implementation:
Custom software can be easily integrated into applications. In custom software, if new legislations are made or a new sort of customer demand arises in the market it can be tailored accordingly in no time. You can easily keep up with the demand of the market and stay on top.
A team of highly proficient tech nerds will always be available to fix issues. This is one of the best advantages of using custom software.
Successful businesses do custom web development over off-the-shelf mainly because of its wide range of reliable support.
This helps to run businesses smoothly. Are you thinking of opting for custom web development? It is a great idea, and if you need any help you can hire dedicated developers.
The quality of custom software is no doubt the best. Here, only those features are available that are required for your business.
It is not loaded with unnecessary products that are not needed for you. The demand for high-quality software is only sufficed by custom software. It helps to enhance the overall performance of a business.
In custom software development, a developer has the flexibility to add only those features that are required for a business.
In off-the-shelf, you have to add all the available features without filtering them. You can even add new features and make changes as you please by using the different programs in custom web development.
Custom web development provides frequent updates and integrates new and advanced features.
Changes can be made according to the need of a business. Top business organizations opt for custom software due to its flexibility and the tendency to keep up with the demand.
Limitless Number Of Users:
Custom web development allows an unlimited number of users to avail of the facility unlike off-the-shelf where only a limited number of users are permitted to use the software.
Big enterprises face lots of issues with off-the-shelf software. Custom software solely belongs to organizations.
Full stack development services providers can help with the frontend as well as the backend of a project.
When it comes to online activity, security is the prime concern. With the increasing use of the internet, cyber-attacks have also increased.
Cybersecurity helps to prevent intruders from sneaking in and stealing stored data. To prevent hackers, advanced and better solutions are created.
Custom software effectively helps to reduce cybercrimes. It creates the system in a way that hackers cannot identify the ins and outs of a business.
It is easier to maintain custom software than off-the-shelf. It allows a developer to quickly fix bugs.
Are you thinking of expanding your business digitally? You can take the help of full-stack development services providers.
Why Custom? Why Not Off-The-Shelf?
Off-the-shelf is cheap and hence attracts users at first sight. But gradually you have to spend a lot on license renewal and subscription.
The license needs to be renewed on a monthly, quarterly, and yearly basis. The process is just the opposite with custom software.
Here, initially, you have to spend a lot, but your investment will pay off in the future.
Off-the-shelf software can be quickly developed and used. It takes a lot of time to develop custom software.
Then why should a business choose custom software? Because you get an enriched experience. Once the development is completed you can run it for a long time.
In off-the-shelf software, after you report a bug you have to wait until it is fixed. Custom web development is prompt and quick in fixing these issues. A custom web development companyprovides customized solutions.
Off-the-shelf is great as commercial software. It works for the masses, is affordable, as well as easily available, but misses out when it comes to fulfilling specific requirements.
Custom software can only meet specific requirements. In the case of off-the-shelf software, you will have to use several other software to fulfill the missing requirements.
Conclusion
With the increasing competition, businesses are opting for customized solutions to have an upper hand over others.
Custom web development provides abundant solutions and significantly helps in the growth of a company.
Over the years, businesses have realized the importance of custom software and have been quick to embrace it.
If you are thinking of using it in your business, you can get in touch with a custom web development company.
Author Bio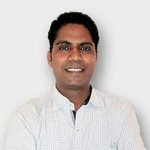 Tarun Nagar is the Founder & CEO of Dev Technosys, a global ranking web development company USA. With 10+ years of experience of enabling then Startups which are now global leaders with creative solutions, he is differentiated by out-of-the-box IT solutions throughout the domain. He is known for his visionary qualities and adaptability for technology and trends, passionate as he is in every aspect dedicated to making IT simple, accessible and approachable for business enterprises.
Follow us on:-
Author LinkedIn Profile – https://www.linkedin.com/in/tarun-nagar-2a98b2117/
Company LinkedIn :- https://www.linkedin.com/company/dev-technosys-pvt-ltd/
Company Facebook :- https://www.facebook.com/devtechnosys/
Company Twitter :- https://twitter.com/devtechnosys