Whether you need an architect for school, house, resort, hotel, restaurant, office, or any other building, there are some common things to discuss before you hire the right architect for you. Any real estate and construction project generally lasts for several months or years.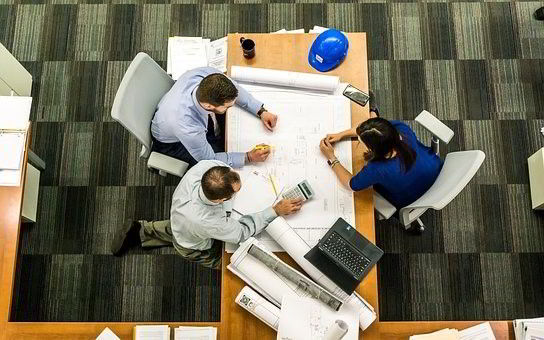 This means, until the final building is made, you will meet and consult the architect and his team numerous times. An architect is responsible for the structure of the building and also for turning your vision into reality. In case, you have a bit of idea, their job is to provide you with multiple options and help you choose the one that suits your liking. Before hiring an architect, ask the following questions.
What interests you in my project?
If your project is a huge investment, you want to be sure about the willingness of the architect and their team to work hard for it. You should know whether your project is a daily business for them or something that excites them. This is important because you do not want the architect and their team to lose interest in your project midway.
How would you describe your design philosophy?
Every architecture firm will have a different take about your project whether it is a residential plan or a commercial one like a resort design plan. Some firms like using classic techniques and style while others strive to bring in contemporary and revolutionary elements.
A good firm will be the one that sticks to its design concepts while adapting to the needs of their clients. It is important that your goals and the design philosophy of the architect match for a seamless experience.
What is your approach to the design process?
You can ask the architect about their usual steps in the design process. This will help you clarify whether the architect uses similar designs for their projects or is willing to experiment and create something unique. This may also help you in determining whether the firm is a mediocre one or the best one out there.
How much time would you commit to my project?
You would not want to choose an architect who keeps busy and would not be available as and when you need. A lot of well-known architects tend to take up multiple projects at a time and send their employees for meetings with clients whose projects are not extensive. You are going to hire the architect and not their juniors. So, ensure that the architect commits to visiting the site regularly and is someone can contact whenever required without a formal appointment.
What are the extra services your firm can offer?
Hiring an architect who works with a talented interior designer, civil engineer, wiring expert, etc. can make things easy for you. A complete set of the team working for one firm would not contradict each other and work in harmony.
Furthermore, you might want to view the 3D model of the project before beginning. Ask the architect how are they going to show you their designs – on a piece of paper, on a laptop, or using VR technology.
What would be the budget?
This is an important question. You must know how much would the architect charge for your project and analyze whether you are ready to pay that much or not. If an architect is asking significantly more than others, ask them what extra services would they offer.
Also, know how much would different architects charge for your project and then analyze who is offering top-quality work at the best suited price. Constructing or renovating a building is a huge investment and you would not want to add up to the total cost unnecessarily. You can also try negotiating with the architect you like so that you are able to work with the best one without paying extra.
Which modern technologies do you use?
Asking this question is crucial because by using modern technologies, the precision in the project would be ultimate. Automated machines, modern scales, and effective tools can help accelerate the project, as there would be minimal errors. Also, by employing technology, errors can be corrected easily and quickly. Overall, using modern technologies is beneficial for your project because it will take less time to complete and be error-free.
What makes you different from other architects?
The answer to his question will give you a broad idea regarding which architect you should choose and why. The architect can say that their wide and years of experience sets them apart, or probably their creative vision and dedication to their clients outshine them. Depending on what you expect out of the architect, select one.
Conclusion
While renovating or making a building, the role of an architect in an important one. By asking the questions mentioned above, you can analyze which one would best suit you and your project. Lastly, you should be comfortable with your architect enough to clear all your doubts about the project.