We're dealing with the global pandemic, and we're learning along the way about the potential of remote work. Working from home sounds like a dream come true for many employees around the world, but not everyone has the privilege to experience it. On the other hand, people who work from home are trying to explain that sitting in the house every day for more than eight hours is not as exciting as it appears to be.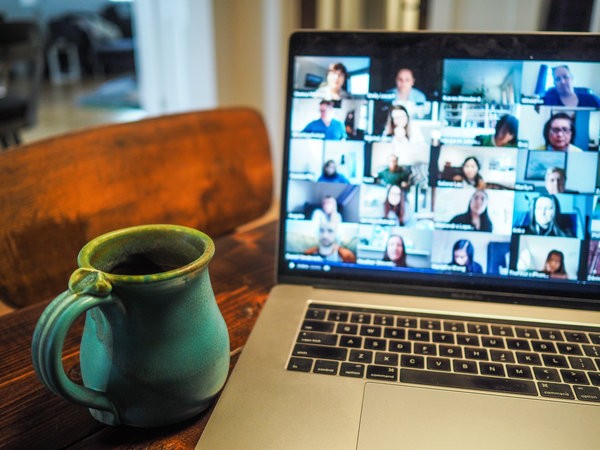 For the next few years, we'll try our best to explore the potential of remote work. Some companies and small business owners can benefit from it, but they should be aware of various stories that most freelancers are eager to share with their audience. It's vital to learn how can remote work affect our future, and how to avoid potential problems related to this aspect of out lives.
Work and technology
Our work largely depends on technology. People can't perform simple tasks without their computers, and even people that are engaged in agriculture use technology to improve their performance. Without computers and other advanced machinery, employees would need more time to deliver the same results, which is not good for the market. Without technology, companies would have to hire more workers to meet the needs of all their customers. In other words, we depend on technology, and without it, we wouldn't be able to enjoy the benefits that enable us to improve our daily lives.
The new trend
We depend on technology, which is why a lot of people have the opportunity to earn enough money for a living from the comfort of their home. Remote work is a new trend, and it started in the early 2010s. That period is commonly known as the beginning of the smartphone era. As soon as people gained access to these devices, they tried to find a way to use them for business.
The idea of using portable devices to enable business communication between two parties is still flourishing, and now we can't imagine the world without these devices. People are contributing to their company's success without leaving their houses. Surprisingly, we are the first generations in history to experience that.
Remote work and communication
Remote work is changing the boss-employee relationships and urge people to form a stronger collective and communicate with each other daily. Company owners are trying to secure their information and ensure that they can communicate with their employees without having to worry about potential data theft.
They're creating platforms that allow them to share discrete information, and they rely on various services that guarantee their safety. For example, Redback Connect enables company owners to get in touch with their employees and discuss serious matters via video chat. Their service is affordable, and people who are willing to invest will get the opportunity to talk to an unlimited number of employees and team members at the same time.
Other companies allow their clients to secure their group chats and notes available to relevant team members. This is very important for future generations. The existence of these services is changing the way we form connections and communicate with each other.
The consequences
No one can say for sure how does remote work affect our abilities and communication skills. It's possible that it allows us to explore ourselves and form better connections with other people from our small work community. However, we can say for sure that current circumstances are giving the IT sector new opportunities.
Developers are working on apps and programs that allow us to send and protect information faster and limit our communication. Without these programs, remote work would still be a work in progress. Data theft and protection are familiar terms, and most people who work with small businesses and large companies understand how important it is to prevent theft and secure their data treasure. Data can be more valuable than gold, and thieves can use it to destroy companies, beat their competition or take advantage of clients and users.
Conclusion
Business owners are still in shock, and they're trying to recover from the 2020 crisis. Most of them have to stay closed or choose remote work if possible. Remote work is a new concept for traditional business owners, which is why it's vital to create new business connections and ensure that they know how to communicate with each other.
We're all adapting and trying to process the experience of attending live meetings every day or using one chat group to talk to our colleagues. However, this form of communication is a necessity in these trying times.
The way we share information will change in the future, but there's a high chance that we'll never manage to go back. Video conferencing solutions are not necessarily bad, and they urge us to leave our bubble and interact with the world in a new manner.