A young entrepreneurial couple in Negros occidental has ventured into an ambitious business that holds great promise of transforming the agricultural landscape of the island province: the production of a unique, nutritionally rich organic fertilizer that uses the castings of a special kind of earthworm as main ingredient.
The couple, Ramon "Chin- Chin" Uy, Jr., and his wife wife Francine, produces the organic blend fertilizer under the Fresh Start brand in two production facilities- the first in Silay City and the second in Sagay City, both in northern Negros Occidental. Their fertilizer is made principally from the castings of the African nightcrawler, Eudrilus eugeniae, a big, highly prolific worm that thrives extremely well on tropical soil. The castings of this earthworm are an odorless. all-natural, and extremely cost- effective fertilizer, rich in nitrogen and such important trace elements phosphorous, potassium, magnesium, and calcium.
On the average, the couple's two organic fertilizer plants currently produce 20 tons of the product daily, or about 500 tons monthly, which is now being used by large-scale farms in Negros Occidental for their sugarcane, corn, rice and fruit crops as well as for cultured fish. This huge output still falls short of the organic fertilizer needs of the province, which only answers to only 1% of the fertilizer needs of farmers in Negros occidental, based on recent records from the provincial government. But the Uys don't just intend to continue expanding their own organic fertilizer production to meet the demand. After two years in the business, they have come up with another vision: to encourage and help farmers and farming cooperatives develop their own organic fertilizer production capability.
This way, the Uys are convinced, farmers and farming cooperatives can significantly reduce their farming costs and increase their incomes, and Negros Occidental can at the same time realize its current thrust of transforming itself into an organic island- one that uses less chemical fertilizers that only harm the environment at the end.
While planning for their wedding in December 2005, the young couple had also made themselves busy thinking up and planning a business of their own. They wanted a business that would not only be a stable source of income but also one that could help significantly improve the lives of the people in their province. This was how the couple hit upon the idea of producing organic fertilizer through commercial vermiculture, using the African nightcrawler to produce its primary raw material.
The couple's Silay plant started with a production of about 1.7 tons a day, or 50 tons a month. This volume grew to about 10 to 15 tons a day after two years of operation, but even this volume was unable to meet the big demand. The Uys therefore decided to put up their second organic fertilizer plant in Sagay City.
With proper money management, the couple were able to recover their initial investment of P1.2 million in the organic fertilizer business after only a year of operation. The couple plowed back back the funds into the business, putting up additional infrastructure to increase their production output and opening up the Sagay plant.
Source:"Enriching the Farms" by Ma. Sigrid O. Dugeno-Lo, Entrepreneur Magazine , p.20-22, Vol. 8 Num. 78, Dec 2007
Photo: freshstartorganic.com
Features of Organic Fertilizer:
Made from 100% Organic Materials
Uses the rich Vermicompost as its main ingredient
Incorporated with beneficial enzymes and other beneficial microbes
Uses the most advanced RU equipment for Shredding, Composting, Mixing, and Fermentation to maintain high quality control even in volume production
Uses the latest technology on organic fertilizer production in order to preserve the nutrients from the raw materials
Benefits of Organic Fertilizer:
Brings back soil fertility
Increases the soil's water holding capacity
Improves soil's cation exchange capacity
Prevents leaching losses
Changes soil structure
Increases crop production
Brings back the microbial balance in soils
Gradually reduces farming expense by eradicating chemical use
Produces organically grown, high-value crops
Transforms farms into environment-friendly zones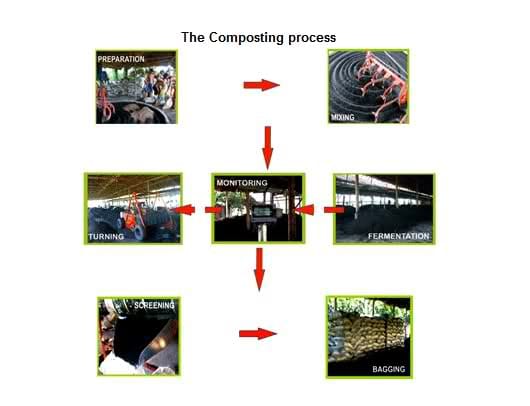 Source: Sarahgems.com
Contact Details
Fresh Start Organic Blend Fertilizer
Hda. Maquina, Brgy. Rizal,
Silay City, Negros Occidental
Tel. No.: 034-4956367
Salvacion Pioneer, Brgy. Lopez Jaena
Sagay City, Negros Occidental
Tel. No.: 034-4880318
website: http://freshstartorganic.com/freshstart/
Do you like this Money making business ideas? then please consider subscribing to our PINOY BISNES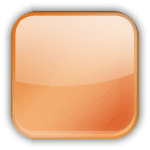 RSS feed. You can also subscribe by email and have new business ideas sent directly to your inbox. (Once you entered your e-mail address, you need to login to your e-mail account and click the link to confirm your subscription).