Are you short in cash? Do you need some extra to pay for your daily expenses and emergency needs? If you are, financial companies like Check into Cash offer different types of credits that would solve your financial dilemma.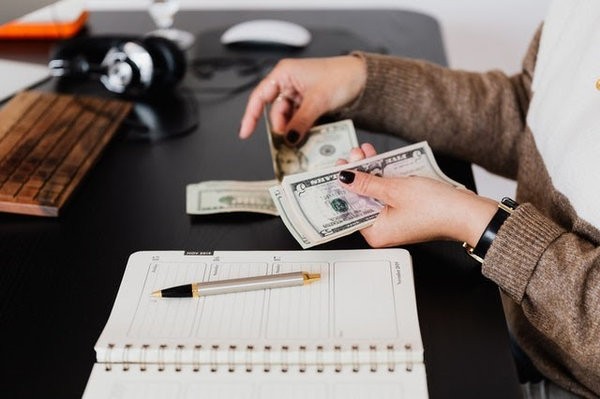 Services Offered
Check into Cash is a top leading financial company that offers different types of loans. This checkintocash.com review shows that there are also several non-loan products, such as gift cards, prepaid cards, and flex loans. The company is spread throughout the United States that grants different types of loans: Payday Loans, Title Loans, and Installment Loans
Payday Loans: short-term borrowings that have high-interest rates in exchange for convenience.
Title Loans: loans that require a deposit of a property title to secure the transaction.
Installment Loans: individual loans that borrow a big amount of money, then have fixed payments over time.
Check Into Cash targets borrowers with minimal credit ratings who needed small loans. The company can lend from $50 to $1000. First-time borrowers can receive up to $750. Aside from these loans, the company also offers non-loan products. Individuals can establish lines of credit or convert physical cheques into prepaid debit cards or cash.
Other Offers
Gift Cards: The company buys and sells gift cards. Customers must have a minimum balance of $20 and make sure to secure their identity with government-issued identification.
Cell Phone Minutes: Borrowers can purchase cell phone minutes. The company supports most carriers like AT and T, T-Mobile, Verizon, and Tracfone
Money Transfer: Physical Stores have a partnership with Western Union. Borrowers can purchase money orders of transfer money. In this type of service, it would take 3 to 5 days to be processed.
Flex Loan: It is an open line of credit that lets people use $2,500 with renewable investments.
Prepaid Cards: The company offers prepaid debit cards through Visa. These cards are reloadable so that users can control or limit spending as necessary. You must have a minimum balance of $10 with no overdraft or interest fees.
How To Apply?
Eligible borrowers can avail of the loan online or in-person. The company can lend an individual a loan in 30 states legally. You can check your location if you have a near Check Into Cash Store for Walk-in Applicants.
For Online Applicants, visit CheckIntoCash.com to process your application. These are the steps in the online application:
Determining the qualification for the loan
Approval of application with guidelines as to its terms and rates.
Information page must include your name, email, phone, address, date of birth, Social Security number, and financial information.
Check Into Cash will verify your total income and pay frequency.
Who Can Apply?
Borrowing a lump of money brings big responsibility to the lender, so the company must make sure that they are lending money to reliable people. Therefore, they require basic qualification and that a lender must meet more specific guidelines, and they are listed below:
Check Into Cash lends money to people with good credit scores ranging between 300 and 700.
Must be 21 years old
Must be in a qualifying state
Must have a source of income
Must be a U.S. Citizen or permanent resident
.Must have a checking account
The company requires little information to approve borrowers. They do not perform an in-depth background check to make it possible for people with poor or bad credit or no bank account to receive a loan. The company also makes sure that it is a convenient option for people who need money in a short time-frame.
Borrowers can receive the money on or after the same day they applied personally or online. A representative of Check Into Cash to assist new or old borrowers to ensure you secure financing. After receiving the amount, you can have all access to what you want to do with it.
Important Reminder
Although Check Into Cash does not charge an application fee, it comes however with high service fees and some terms. Banks and other lending companies most of the time require good credit scores as it relates to being reliable and trustworthy with money. The company has fewer days to pay back the loan. They add penalty fees like $20 for any late payments. The longest loan must not exceed 14-days. The company also considers having collaterals such as the title of houses or cars but it would require high risk on the borrowers part. If the person is unavailable to repay their title loan on time, the company takes legal ownership of their car.
Physical Store
Check Into Cash operates within the following states, so might as well check if you are near or within these states so you can avail of its short-term loans. Just look for the physical stores of Check into Cash in these states:
Alabama
· Alaska
· California
· Delaware (online only)
· Florida
· Hawaii
· Idaho
· Illinois
· Indiana
· Kansas
· Louisiana
· Mississippi
· Missouri
· Nevada
· Oklahoma
· Oregon
· Tennessee
· Texas
· Utah (online only)
· Washington (online only)
· Wisconsin
· Wyoming

There are a lot of options and solutions to financial shortage nowadays. For convenience, Check Into Cash can help you with your finances because they make the process simple and easy. You can have your money in your hands after you apply on the same day you pass your applications. And since borrowing money always involves risks, you should therefore use your borrowed money wisely.