The ease of trading has made it a popular phenomenon with more and more people opting for this type of financial activity. Indeed, thanks to the advancement of modern technologies, you can buy and sell stocks from the comfort of your home or literally anywhere and anytime taking advantage of your smartphone. In these days and age, trading knows no borders, bringing limitless opportunities to make money right to your fingertips at any part of the world but the question is whether or not you are ready to accept the challenge.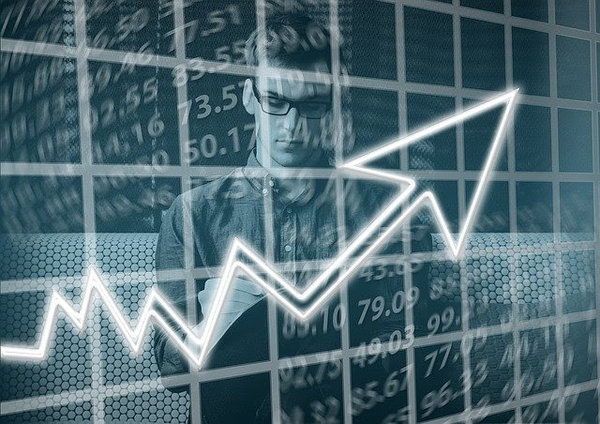 No one starts trading with an idea to lose money, the goals of both newly-minted and seasoned traders are clear – to beat the stock market, take it by storm, and, as a result, reap a profit. Here the great bulk of beginners face their first problem: they are well aware of the fact the stock market is an incredibly complex organism that lives in accordance with its own laws but it suddenly turns out that those laws are too difficult to crack.
Even though millions of financial news articles and all sorts of analyses get published every day, only a tiny part of them is really worth reading. Why? Because the rest is useless, just a waste of time – they won't move the market and provide a helpful tip. But without a hint, a trader, especially a beginner, hardly can build a decent strategy and reach the desired goals. If you are plotting to beat the market and become a successful trader, here is how to easily find the latest articles that are worth consideration and why you should read them.
Reliable Source Of Info
Let's face it, it is true you can't make it without a reliable source of fresh information but it is even more true that you need certain knowledge and experience to recognize trading signals, or to read the signs if you want. According to experts from The Robust Trader, trading is continuous learning where people constantly accumulate new pieces of knowledge and upgrade their skills in order to perform effectively and adapt to the ever-changing market. Those traders who do not feel confident about their abilities to read the market and identify the right moments to buy or sell, prefer to rely on trustworthy platforms able to help them make the most of their money – all until they are ready to take over full control.
Quality, Not Quantity
Believe it or not, your situation is not different, and the first and foremost thing you should learn is how to tell serious reading from the waste of time, and as a result, of your funds. Well, perhaps the first thing that crosses your mind is to tap into Dow Jones Newswires or loaded directories of similar real-time financial news providers and scroll through several million articles, press releases, and commentaries of brokers they published every single year.
If you have already tried this then you know it is really frustrating and you end up with a headache and without any tangible result – the human brain is not designed to process that huge amount of data. Even if you try to narrow your search for a specific type of trading or period of time, you still will have to read thousands of texts without even having a clear idea of what you are looking for. The truth is, you simply do not have to read so many articles, you need just a couple of them but those which deserve your attention – written by traders worth their salt who want to share their passion and experience with others.
Articles That Work For You
Trading moved online many years ago and so as people we mentioned before – that are truly passionate about trading, investments, and everything related. And this is great news for everyone who is just at the beginning of their path to success or need support to boost performances. Since the dawn of time, people haven't invented a better way to grow than by learning from the experience of others. The platform you are looking for should provide in-depth insight and analysis of the current trends in the market and cover various aspects of trading, but what's most important, the content should work for you.
If you want to become a successful trader and make the most of your funds, consider strengthening your knowledge and intuition with advice and useful tips you can find in the quality articles that cover the latest trends and most important aspects of trading.