We know that AI has a huge scope in almost every other industry and the technology has already taken over most of the businesses and organization. Also, AI programmes and services have already showing their presence in the industry and most of the companies are benefiting from the technology. Although AI and automation are used to save time and money, the scope of the technology has been recognised in another region, and it is no other than customer experience in IT sector.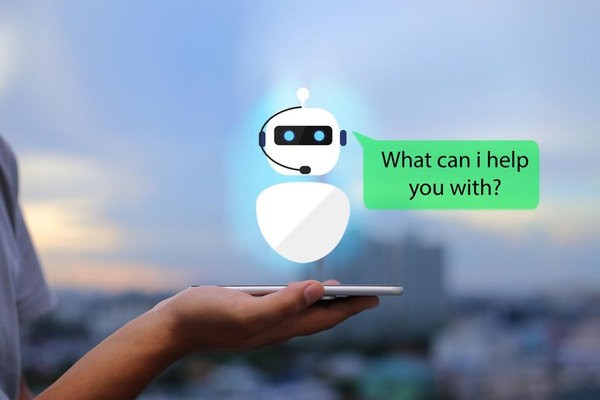 Most companies are now concentrating heavily on delivering quality customer service as it comes with enhanced customer retention, loyalty, and advocacy. The first step in delivering an excellent customer experience is to better understand your customers, and no other technology other than artificial intelligence (AI) helps speed up the understanding needed especially with the use of the technology in the chatbots. So, with this in mind, let 's explore a few ways in which AI powered chatbots can actually enhance the experience of the customers in the IT sector.
What is a chatbot, and why do we need it?
A customer service chatbot is an automated response machine that uses in the background to answer general questions asked by the customers artificial intelligence (AI) and machine learning via a business messenger. The questions asked by customers from chatbot can be similar to "How to use a particular software?" or "I am unable to install a software, please guide me with the process".
To answer IT related queries, AI chatbots are designed to pick up existing information (FAQs or knowledge base articles) and resources to efficiently answer customers questions and solve their queries. AI chatbots that are used in IT organizations are capable enough to recognize different patterns of the same question and are trained enough to answer them in the most efficient and professional way using your preferred voice and tone.
One of the most renowned organization REZOLVE provides AI-powered Virtual IT Assistants which are capable enough to fulfil Your IT Helpdesk needs. To get chatbot for IT support, you can contact the organization and can enhance your after sales service or customer experience to boost profitability and sales figures.
Benefits of Customer Service Chatbots
Customer service representatives are pressurized to take a substantial number of regular customer calls. Besides this, the agents are even asked to offer them fast support and solution, and reduce the average call time for each customer. But things are at ease with chatbots, as it has been developed to overcome the above challenges. Chatbots not only minimizes the job pressure of customer service agents by reacting to a high volume of customer requests, but also provide fast resolutions with the highest accuracy and human-like behavior. Even a recent study confirmed that chatbots would take over more than 85% of customer interactions till 2020, which were previously handled by humans.
Following are few benefits of implementing AI powered chatbots in IT organizations:
Provides Instant Resolutions
Whenever a customer is provided a chatbot support and he/she asks a question to the AI powered machine, the bot answers the question and resolve customer queries based on the resources available. The chatbots are designed in a way that they search for customer queries by surfacing relevant answers based on what customers are typing. The chatbots already have the answers to be provided to the customers before they hit the enter key. Thus, using chatbots for your IT help desk provides quick responses to your valuable customers and enhances overall customer experience.
Provides 24/7 Support
AI powered chatbots are quite flexible as unlike humans they do not need food, drinks and sleep. Neither they fall ill or go for vacations to chill out or take a break from their day to day responsibilities. For the above reasons, a chatbot can assist customers and answer their queries when somedays your team is unavailable. For the situations, when the chatbots are not capable enough to resolve customer queries, they can share the hours when the human will be in touch to assist for their queries.
There are times when you might feel that your chatbots are receiving dozens of complicated questions which needs human intervention to provide resolution, then you can use your chatbots to take over only when no one is in the office or organization to respond to the customer queries. With this strategy, your valuable customers won't have to wait for a response, and your team can respond directly when they are back to work.
To Conclude
In this article, we have mentioned a few aspects that how AI powered chatbots can enhance customer service in IT organizations. Also, we have discussed that and how the technology has eased things for customer care executives. In the article we have even shed light on how AI helps companies recognize the expectations of their customers and satisfy them in the most possible way.