You deserve a chance to escape from your regular schedule to enjoy some rest and relaxation. This is very important in summer. It is a great moment to spend more time with your family without having to worry about work. This is the ideal moment to have a break from stresses of life and worries. However, there are some considerations to think about before your getaway.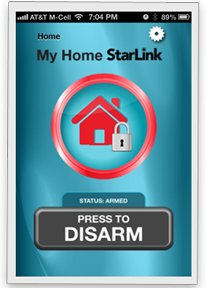 Home security is a very important consideration when planning a vacation. This will save you from coming home to realize that your precious items were stolen. To avoid this bad ending after spending time having fun, there are things you can do to enhance security in your home before going on vacation. Here are some vacation proof ideas to consider.
Avoid advertising your trip
It is very tempting to tell everyone your upcoming plans, especially on social media. However, you should consider doing this after coming back from vacation. You only need to tell a few trusted friends and neighbors. Avoid announcing your vacation on social media or taking selfies while checking in a resort hotel and sharing them on Instagram or Facebook. This is a very dangerous move since you are likely to tell criminals that you are away. This gives them a chance to strike. Consider posting your vacation experience after coming back.
Home security system
Consider visiting a security company offering alarm systems in Bakersfield to get one for your home. This is the way to get custom security for your home. The company will allocate a consultant to work with you for a security system that meets your home's security needs. This might include wireless access, surveillance camera, and 24/7 monitoring. An alarm system is a major deterrent to burglars looking for unprotected homes to attack.
With this, you will have peace of mind wherever you are on vacation. The alarm system can go off to alert neighbor and police when someone attempts to break into your home. Keep in mind that thieves are less likely to strike a home with CCTV. A security system with remote access allows keeping abreast when whatever goes on in your home when on vacation.
Automated lighting
Burglars can tell a home with occupants on vacation when there is no light. However, automated lighting can fool passerby that you are home. Install motion sensor lights in your yard. Illumination from this light alerts neighbor when someone tries to sneak on your premises. This is a great deterrent for intruders.
Automated interior lighting that you can set up to activate at particular hours is a smart idea. A smart home allows setting up lights to turn on and of following a pre-set schedule. This gives the impression that the occupants are home. It is a very good idea for deterring burglars who might be waiting for a chance when you are away to strike your home.
Keep your home busy
Potential burglars can tell that you are away when your usually well-manicured lawn becomes unkempt. Alternatively, it can also be a pile of letters and magazines in your mailbox. This is a sign to announce that you are not home. Consider alerting the postal service to hold the mail for the period you are on vacation. Additionally, tell the landscaper to keep cutting your lawn even when you are away. Doing this prevents passersby from noticing that you are away.
Check sensors
Apart from worrying about intruders, health in a home is very important. Check the smoke detector and carbon dioxide alarm before going on vacation. This ensures that they are working well. Leaving them in a poor state might cause disturbances from false alarms to interrupt your vacation. You can call a technician to fix the heat or smoke alarm before your vacation. Apart from limiting chances of false alarms, it also ensures that you will come back to your home in the right state.
Last-minute preparation
Before you head out of the door, always ensure that you have done some last-minute preparations. This might require things including:
Switching off the thermostat
Removing the spare key
Getting your valuables out of sight
Unplugging electrical appliance
This might seem like eating up your vacation time but it is very important. Putting valuables out of sight avoids attracting burglars. Unplugging electrical appliances protects them from an electrical surge. This will ensure that you find everything as you left them.
Wrapping up
Taking a vacation is a good thing. However, minding about security in your home while away is very important. It ensures that your home and valuables remain intact until you come back. To get peace of mind, contact a Bakersfield security company for a security alarm that will guarantee security in your home. The company will give you a customized security system to meet your home's security needs.