Finding a reputable events production in Dubai is the best way to ensure that the planning and administrative work is handled correctly for a successful event.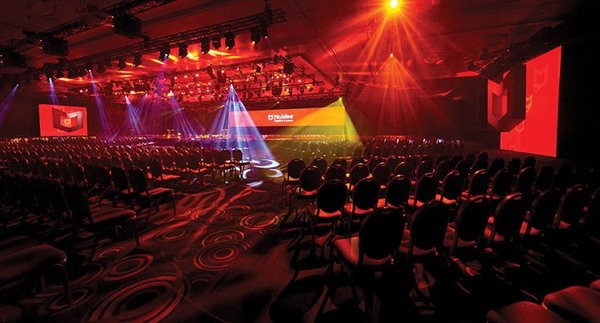 If you are like most people, the closer you've come to event production is saying, "Everything looks spectacular." But there is so much to event production than meets the eye. The process involves bringing together simple and complex elements needed to bring out the wow factor that you see at an event.
Whether you are organizing your company's end of year party, or an intimate employee party, organizing a production that ensures everything runs flawlessly is a no mean feat. In fact, that is one of the reasons why many people decide to hire a company that specializes in events production in Dubai. Remember, live events involve a range of moving parts that require coordination – the MC, DJ, music, lighting, and so on. Hiring an event production company allows you to save money and time, avoid unnecessary stress, get state-of-the-art equipment, and work with skilled professionals.
With that in mind, here are a few things that you should know about events production.
Event planning involves managing activities before the set date. It includes doing things like finalizing event dates, choosing venues, hiring a caterer, managing budgets, and so on. These are the things that you do ahead of time to ensure the event is successful. Event management involves ensuring that everything that was planned happens the same way. Event production now takes your event to another level. It focuses on the audiovisual aspect of the event, including the stage, sound, and lighting. You can think of it as the icing on the cake.
Types of events production services and how a production company can help
Event coordination and management
As mentioned earlier, many things happen in the background before an event can happen successfully. There's the need to ensure that the service providers are available and ready at the time of the event. It would help if you also planned for the staff's and production's insurances, along with organizing any required equipment rentals and stuff. But this is only a section of what you need to get done – there's also the invitation, coordination, and stuff that need to be handled. By bringing in a production team, you get to delegate the above duties, so you can focus on what matters. An event company will help minimize the occurrence of potential mistakes while making sure that things go as planned in the most cost-efficient way.
AV services
You need lighting and sound systems at your event. You also need to install them in a way that ensures visitors can see and listen to what is being said without straining. But unless you have the essential skills, doing this can be a tough bargain. Having an events team by your side will mean not having to worry about where to get the right TV screens, projectors, sound systems, as well as how to set up the technology. Whether you're going to air a video or have someone speak through the microphone, you will need a thorough sound check to make sure all things work fine when live.
Video recording
In most cases, you will need a video to capture the event for future use. In this case, you cannot use your phone to record – not when the video matters. And even when you're using the camera, you don't want an amateur behind it because he or she won't know how to balance the lighting for the best quality images. A production company will take care of your video recording needs, capturing every critical moment. The pros are in a better place to get the best coverage when people are moving, under potentially poor light conditions, and not speaking correctly into the microphone.
Live streaming
In this day and age, where people rely on the internet for information, it can be a good idea to live stream your event so that those who didn't make it to the event can see the event as it transpires. But streaming a video doesn't come without its fair share of challenges. In addition to a fast speed internet connection, the video needs to be tweaked to transmit at slower speeds. Otherwise, it will all be erratic. Working with an events company will ensure that your videos are live, and people can access it through your preferred channels, whether its Facebook, YouTube, or website.
Stage setting
Setting the stage can seem like an easy task until you start doing it, then you realize so much goes into the simplest of stages. Your event – irrespective of the size – needs to be staged. Experts have industry networks when it comes to props and décor and the experience to blend all these to give to the best effect.
Conclusion
Having professional help for your event not only prevents you from getting stressed at your occasion, but it is also critical for ensuring that your guests have a good time.