Student life is remarkably joyous. We refer to college time as one the best periods of our lives. Still, memorable as college years may be, a lot of students experience severe challenges with their financial capabilities. Getting by with the money you make at a part-time job is indeed inconvenient, let alone pay your great tuition fee. This is what makes the matter of money so critical and urgent. When it comes to money, the foremost thing you should remember is that it's not about how you can save your funds, it has to do with how you expend it. For a regular college kid, there are a large number of tempting things to splurge on: from an essay on EssayShark or some other paper writing service, to the public transport ride to university.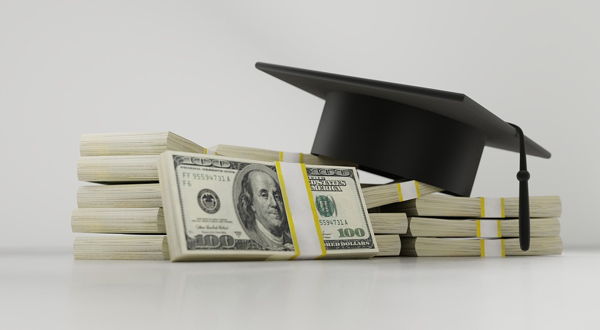 That being said, you must already have questioned yourself why you spend so many bucks every day and how you can handle your money issues. In this regard, we have prepared some super-effective tips and tricks on how a student can save their money!
 
Among the essentials college kids can't go without, there's one indispensable asset they have special passion for – yes, it's food. Studying is an exhausting practice, requiring young people to fully commit themselves to college. Therefore, it makes sense that, to demonstrate favorable academic performance, students need good nutrition, which enhances their mental and physical capabilities. The truth be told, it also severely affects their budget, making them suffer financial problems. College kids will spend their evening eating out at fancy cafes, or relax on Friday nights by having sushi at some trendy Japanese cuisine restaurant –  and this all does put them at risk of going into the red in the end! Thereupon, not to face financial difficulties as you lead a food-fulled student life, you need to cut your expenses on nutrition.
How to deal with the expenses on food, then? Instead of dining at cafes or ordering take-out meals, try to cook by yourself – this is a lot cheaper and healthier! Or, as another great alternative to splurging on you eating, you can consider the diners offering large discounts for students.
Brands
Shopping captivates our minds and harms our budgets. But, before diving in the pleasure of buying new things, you should give some thought to whether you even need that new stuff. There's no one keeping you from getting the latest iPhone or the high-end Gucci blouse you saw at the mall the other day, but this can mess up your budget. It's not clothes that add value to you, it's you who adds value to your clothes.
The same manner of shopping is applicable to other items you want to buy. You should keep in mind that you can always contemplate an alternative that's more beneficial for your budget. When it comes to most commodities, low prices don't imply that their quality is bad, too. Their prices rely on the advertisement factor – the companies that don't advertise their goods tend to set lower prices, as they don't have to splash out on this luxury service.
Transport
Public transport is probably the cheapest means of commuting to college, isn't it? And it can get even cheaper for you to get to university using public transport. How is that possible? Providing you live not far from your educational institution, you can reduce the expenditures on your commute. For instance, you can make your way to college by bike, or use it to get to the subway, where you can take the train and head to university. Not only does using a bicycle helps you minimize your expenses, it also maintains your fitness, helping you keep a healthy physical state.
Entertainment
A lavish, party-laden culture is an inherent aspect of modern student life.  However, this attractive and rather addictive tendency among students is what can drain their budgets to the fullest. No, we are not trying to talk you out of having fun and taking some break from your academic mundanity. We just want to recommend some time-proven ways of letting your guard down while still maintaining your budget. Let's view the following example: uplifted and relived, you're planning to catch up with your pals at some high-end cocktail bar and have a few drinks. But why waste money on "glamorous" spirits made according to the recipe of some renowned gourmet, if you can throw a terrific party at home! Yes, even for a home party, you do need to pick up alcohol, but its price will be half as high as you would pay at that same hip bar.
Conclusion
How did you like out money-saving tips that we have generated based on our experience as students? If you follow these vital suggestions, you'll see how easy it is to manage a budget while still being able to make your college life unforgettable!