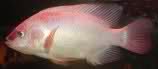 Tilapia, also known as "aquatic chicken", was considered a fast growing and easy to culture species. Aiming to help interested entrepreneurs, the Technology Resource Center (TRC) will conduct a special one-day, on-site training on high stock density culture of red tilapia in Los Baños, Laguna on March 6, 2010.
The objective is to encourage and train attendees to learn how to properly and successfully manage a small fish pond or fish cage with a stocking density range between 100 – 150 pieces of fingerlings per cubic meter. Attendees will also benefit from a detailed discussion regarding different design of tanks made of cement, canvass and big plastic drums. According to TRC Training Officer Raul Durante, a typical cement tank (3 meters diameter wide and 1 ½ meter depth) would require a capitalization of around P20,000 and at this rate, Durante added, entrepreneurs who will go into the business may expect a yield of up to 189 kilos of harvestable tilapia at 54% return on investment for every cropping period.
They will also discuss in detail the following: flow-through and re-circulating culture systems; proper site selection; nutrition and feeds; feeding and post-harvest handling; aeration; clarification; as well as bio-filtration and de-gassing practices. As an added bonus, participants will also learn about catfish and Pangassius suchi (dori fish) culture and their profit potentials during the on-site training.
Training fee is at P1,815 per attendee.
Interested participants are advised to reserve by phone (727-6205 local 208/209) and register early on the day of the training at the TRC office in San Juan. The service vehicle will leave TRC at 8:30AM.
Source: TRC Photo: fishgen.com
Do you like this business idea? then please consider subscribing to our PINOY BISNIS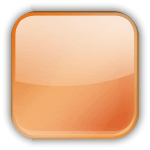 RSS feed. You can also subscribe by email and have new articles sent directly to your inbox. (Once you entered your e-mail address, you need to login to your e-mail account and click the link to confirm your subscription).