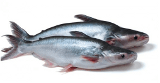 The regional office of the Department of Trade and Industry said that the hito or catfish production has shown a remarkable increase in Region 12 after its introduction. Pangasius production is fast becoming a big business industry in the region with investments breaching the P100-million mark a year. Starting in the third quarter of 2008, it is told that DTI-Region 12 has been promoting Pangasius hypopthalmus, also called dory or sutchi fish.
According to Dorecita T. Delima, DTI regional assistant director, there are now four hatchery ponds, two nursery ponds, three processing companies and at least 60 fish ponds devoted to Pangasius cultivation. Pangasius, also called iridescent shark catfish, native to the Mekong River in Vietnam. In the official figure released by DTI office, It has been shown that the regional Pangasius industry generated 150 jobs and domestic sales of P106 million from farmers and processors from January 2009 to January 2010.
The regional DTI office reported that the investments in Pangasius are concentrated mostly in Midsayap and Pigcawayan in North Cotabato; Koronadal City, Polomolok, Tupi, Sto Nino, Banga, Lake Sebu, and Norala in South Cotabato; Senator Ninoy Aquino and Tacurong City in Sultan Kudarat; General Santos City; and Alabel in Saranggani.
Delima said that the production of pangasius has gained a positive acceptance among local farmers that prompted RDex Food Corp. Inc., a major processing company, to stop importing the fish variety. Roger E. Rivera, senior vice president and chief operating officer of RDEX Foods, earlier said the firm recognizes the potential of Pangasius in the international market and that it is keen on helping the industry grow in the locality.
Rivera said that the company will buy the Pangasius harvest of local farmers at a desired weight and is willing to provide the growers technical assistance in its cultivation. The RDex company processes Pangasius into fillet, round steak, buttered fish fingers and patties.
Two more micro entrepreneurs, Kimkyts Food Products and KM Food Products, also based in this city, are now processing pangasius into fish balls, shanghai rolls, nuggets, siomai, and patties.
To support the industry, the regional Trade department has coordinated the distribution of 1.5 million pangasius fingerlings to 60 farmer-growers in 2009. Sixteen demonstration farms were established in 2009 to educate interested industry stakeholders and to disseminate the technology to farmer-growers. An additional 12 demo farms are expected to be set up around the region this year.
The Land Bank of the Philippines and Development Bank of the Philippines have opened financing plans for Pangasius-related investments, to encourage more players to the industry. Markets for this fish are also opening in Europe, US, and other countries in Asia.
Source: mindanews.com
Do you like this business idea? then please consider subscribing to our RSS feed and have new articles sent directly to your inbox. (Once you entered your e-mail address, you need to login to your e-mail account and click the link to confirm your subscription).