The first use of a shelf dates back to the 8th century and consisted of a simple slab pivoted to a vertical surface. Whereas, nowadays, there are countless types of shelves available to people.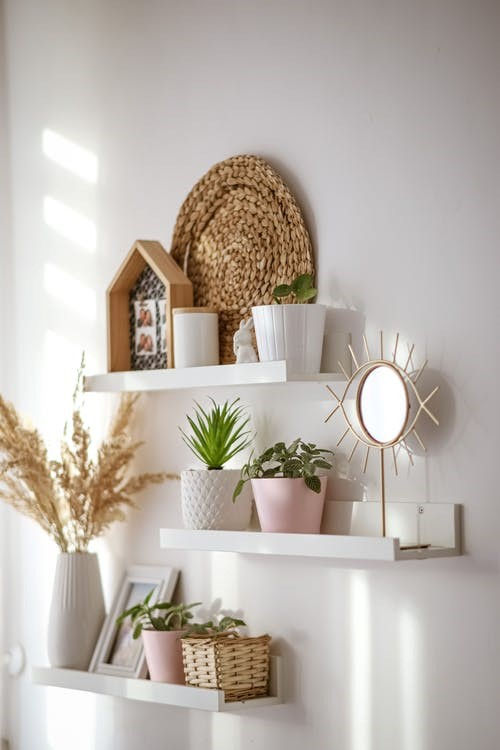 Since the beginning of time, shelves have been one of the most important pieces of equipment that has been used in every household. Shelves are essential in every house because they ensure that your place remains neat and tidy by storing various things such as books, showpieces, and countless other items that would be otherwise scattered around the house. Not to mention, it provides lots of storage space and, as mentioned above, it keeps the house organized. Additionally, a proper shelving system allows you to decorate and beautify the house by displaying stunning ornaments that are usually stashed away in the attic.
Whether you are a professional shelf designer or just a homeowner who needs some extra space to keep essential items. There is a wide range of wall shelves and other varied types of shelves present on the market that will do perfect justice to the goal of styling as well as storing. You can also buy different types of shelf brackets online to install them at your home.
So, if you are searching for a storage option for your house, the following is the list of the most common types of shelves:
Fixed Bracket Wall Shelves
Fixed bracket wall shelves are probably one of the common arrangements for shelves, because they are the safest. In this shelf system, shelves are secured onto walls and brackets are attached to them. The advantage of this shelf system is that, being fixed to the wall, it has fewer chances to fall or break. Hence, it is a great option for houses with toddlers and pets.
Floating Wall Shelves
Different from fixed bracket wall shelves, floating shelves have no visible support, making it seem as though they are floating on the wall on their own. Not to mention, these shelves are simple to build and install. And if safely secured and of the right material, then floating wall shelves are best and can hold up a good amount of weight.
Built-in Shelves
These shelves generally make use of existing alcoves. Built-in shelves are built into a nook or indentation, using the existing space of the walls as support. And depending on how much space you have, you could install several shelves and also add a frame or doors to secure whatever you want to display. If you have a free space in the corner, you can use this idea to make curved wall shelves instead, using the two walls as support.
Hanging Wall Shelves
As the name suggests, these types of shelves are hung on pipes, ropes or other support forms. Also, they add a dramatic style to a room. These hanging wall shelves come in different forms, depending on what style you pick. Such as industrial shelves use wood and pipes, while ropes and light wood planks channel Bohemian vibes.
Free-standing Shelves
These types of shelves can rest up against a wall or stand on the floor. They are better used as bookshelves but can also double up as displays for vignettes and knick-knacks. The usual type of free-standing shelves is straight-backed and made of metal. But, you could also choose wooden leaning shelves, for a more modern look.
Ladder Shelves
Ladder shelves are a great way to fix up your free space while adding storage. These types of shelves look like ladders in their construction. Usually, it depends on the style you choose, the 'rungs' are either equal in size or get bigger from top to bottom. The latter style is ideal for accommodating items of varying shapes and sizes. Also, ladder shelves provide the support for anchored shelves without drilling holes into a wall.
Open & Closed Shelves
This design of shelves came from the industrial warehouse shelf. But it is not completely bare, like a warehouse rack. This type of shelves usually comes in metal frames with some closed units and some open shelves. So, these types of shelves can be used for storage and display. They also make excellent functional partitions.
Corner Shelves
Corner shelves come in several materials; such as plastic, metal, and for longer life and greater durability, engineered solid wood or laminated wood and greater durability. Also, these types of shelves can be in a wall-hang style which can be placed besides cabinets, like in the kitchen, or they can also be floor-based, which you can install in corners of a wardrobe or the coffee table to increase storage space.
Basically, corner shelves are a great way to arrange items in accessible locations and turn useless corner spaces on the wall into a purposeful storage option. These types of shelves come into two broader categories: fixed corner and adjustable corner shelves. Also, they can be classified according to the style in which they are constructed.
So, choose a shelf according to your style and fill up the free space in your home.