Today, searching online is the go-to solution for your business or personal printing needs. Working with a reliable online printing company is convenient and affordable. However, the myriad of printing companies in a simple Google search is bound to leave you perplexed. The rule of thumb is to look for a company to give you quality, value, and reliable printing.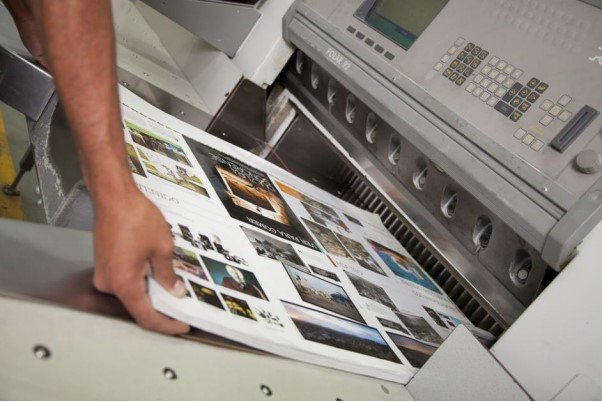 Features That Tell A Reliable Online Printing Company
Meeting your needs
The ideal online printing company should match your business and personal needs. Some of the most popular products include business cards, brochures, and others. Additionally, the right company usually offers to customize an order with paper quality and finishing options.
It is great to find a one-stop-shop solution if you have a diverse range of ongoing printing requirements. However, some printing companies specialize in certain products so you may need to consider using more than one supplier.
Choice of Design Requirements
Online printing companies request clients to submit artwork or have professional designers for those that need assistance. Other top online printing companies have templates with design tools to help clients create their own designs. Regardless of the option, you opt for, the whole process should be easy to use. The ideal online printing company should have a system for uploading files and inputting designs within your abilities.
Printing Technology
When selecting an online printing company, ensure to tell the type of printing technology they use. Options include offset printing, digital printing, and UV printing. The choice of printing technology determines job quality, overall cost, flexibility, and turnaround time. So, do your homework to ensure that the printing company you choose uses a printing method to match your needs.
Samples Of Their Work
Before ordering printing online, it is a good idea to check out their samples. This allows evaluating the quality of their work. Additionally, having samples from different companies allows making selecting a company with the best work. Although collecting samples takes some time, it is worth the time and effort. Keep in mind that not all companies offer free samples on their website. However, you can contact them to send you samples.
Delivery and Turnaround Time
Each online printing company has a different turnaround time between when you give them your order and when to expect delivery. Equally important is to check the time to receive your items after shipping from the company. Keep in mind that turnaround time depends on the size of the printing job. So, keep this in mind when selecting an online printing company for your needs.
Be wary of printing companies that promise shorter turnaround time but don't keep their work. Even the best companies are prone to occasional mistakes that might cause delays. However, how the company deals with customers is very important. Sometimes, delivery might delay without the responsibility of the printing company but the shipping company.
Customer Reviews
Due diligence is key when looking forward to working with an online printing company. Fortunately, you can read reviews about the company online. Websites including Yelp.com and BBB.ORG are the go-to places to determine the reputation of a printing company before placing your order. The reviews allow getting independent information from people who have worked with the company before. Doing this is key to making informed decisions when selecting the best online printing company.
Handling Complaints
Not every customer is happy with what they get from a company. Therefore, a reliable company has appropriate ways of handling customers' complaints. When shortlisting potential online printing companies to work with, don't hesitate to check their complaints policy.
Printing companies have to deal with issues including poor quality prints, misinformation, equipment breakdown, and shipping delays. All those are bound to annoy clients. Reputable companies understand that these are bound to happen and endeavor to have measures in places to keep customers happy.
Product Pricing
The biggest motivation to order printing online is cost-saving. However, you have to be sure that you're saving with the online printing company. There is a possibility of some having various hidden fees that make their service expensive. The ideal online printing company should have pricing for individuals and corporate companies. Additionally, reputable printing companies usually offer discounts during particular periods.
Variety Of Payment Options
Another feature to consider when selecting the best online printing company is the available payment options. Reputable companies understand that each client has a preferred payment method. So, it pays to give everyone the choice to use a method more convenient for them. Equally important is to understand the payment schedule for the company. Some require a deposit when accepting orders while others accept payment on delivery. Understanding the payment schedule makes planning easier and eliminates the chances of surprises.
Wrapping up
Regardless of your printing needs, opting for an online printing company is very convenient and affordable. All it takes is evaluating the company before placing your order. Doing this ensures that you have peace of mind regarding the quality of your work and costs.