A Wedding photographer helps to capture the most beautiful moments of your special day. After all, it's will be the most pleasant day of your life when you enjoy it with your family, friends, colleagues, and your partner.
After all these years of patience, you will finally start living with your ideal partner. These moments must be cherished for a lifetime. Isn't it? A wedding photographer helps you to tell the stories through their creativity.
Since photography is an art, not everyone has mastery over it. If you consider hiring any random photographer to take the shots, he might have the expensive camera but the story will be left untold.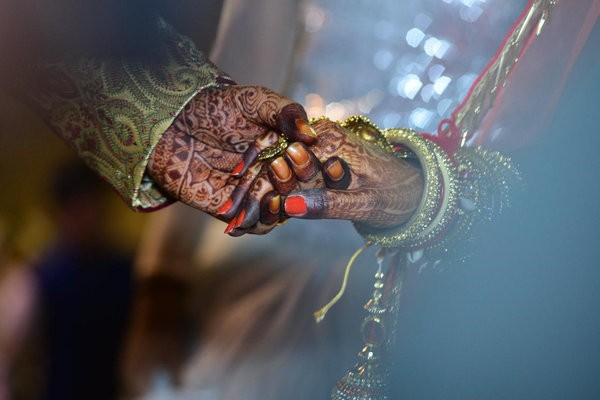 This is the reason why people prefer professional photographers on their special day. You should take your time out to plan and research the industry to search for the best ones because there are people who're claiming themselves the best but don't provide satisfactory output.
If you take the process casually, you'll ruin the entire moment of the special day. There are a few things that need to be considered while hiring professional photographers if you want to choose the best one.
Let's take a look at the considerable factors below,
1. Experience
Experience is the most crucial factor to consider while hiring a professional wedding photographer. It's a skill that takes time to gain mastery over it. So, the professionals have years of hands-on experience in clicking wedding pictures, and they will capture the stories not just random shots. Mostly the reputable photographers plan for the entire day during the consultation period when you discuss the pricing.
They will take notes of your wedding plans and then plan accordingly to capture the best moments. But, for this, a photographer must have the relevant experience. Without it, none can plan to capture the moments. After all, every picture depicts a story and it needs to be clicked at the right moment. This is expected only from an experienced photographer. So, make sure you hire an experienced photographer for your special day.
2. Quality & Confidentiality
Well, you don't want to compromise on the picture quality when you're capturing the moments for a lifetime, right? The best benefit of hiring professional photographers is that they always provide substantial details about the quality of the picture according to your price range. It's because they use a certain range of equipment depending upon the budget you have. However, Asian wedding photography cost is pretty affordable if you have a decent budget.
After all, it's your special day and everything needs to be perfect. When you cherish the photographs later, you will always be reminiscing the moments. Professionals spend thousands of dollars to ensure the photography is performed at its optimum level. They also consider a proper backup of the pictures so that nothing is lost in the rush hours. So, consider the quality and security of the pictures when hiring the wedding photographer.
3. Reliability & Communication
As you've realized the significance of a professional photographer at your wedding, make sure the services are reliable. This will save you from disasters when hiring professionals. The photographer should be a professional and not an amateur. They know the importance of communication at the wedding event and how to make the event more memorable. Every photographer has a certain style that matches the type of stories that you're looking for. If you don't have ideas on how to enhance your wedding event, then the professionals can provide tips and share their past knowledge.
Communication plays an important role here as there are a variety of types when it comes to photography. You should have clear communication whether you want a candid picture, modern art, fine art, or traditional. Those who maintain clear communication with their photographers always end up having the best quality pictures of their wedding because the photographer understands exactly what you need. So, make sure you consider this quality prior to hiring a wedding photographer.
4. Photographers Role
The photographer must understand his role clearly. Sometimes, they work like your creative partner who assists you over every little thing to make the wedding more creative. However, you should always hire a professional photographer who has a clear knowledge of his role. The novice can never manage the hiccups that come all through the day. This ruins your entire day even after investing substantial money.
However, a reliable photographer will never miss a shot due to chit-chatting with others. They work dedicatedly to help you have the best shot on your special day. They know what they are getting paid for and take their responsibility on a serious note. So, make sure you consider all these points if you want to hire the best photographer to click the best shots on your special day.