Many businesses still feel that video marketing won't bring them too many benefits – and many other businesses believe that video marketing is an expensive marketing tool they cannot afford (or at least not at their stage of development).
In reality, video marketing can bring tremendous benefits to businesses of all kinds, all sizes, and from all industries. Even more, video marketing is not the expensive tool it used to be – it is now so affordable and easy that it would be a real pity to miss out on this opportunity.
Why is video marketing important? And even more importantly, how do you create a promotional video that's hard to skip (and easy to remember)?
We have some tips for you – so read on and find out more.
The Importance of Video Marketing
According to some of the more recent studies, the average attention span of the internet user doesn't go higher than 8 seconds.
Under these circumstances, you may ask yourself Okay, but videos are longer than 8 seconds – what's the point in creating one, then?
Yes, the average attention span has dropped significantly since the 2000s (and some might blame the internet itself for this). And yes, your users will most likely scroll down the second they see something that doesn't trigger their attention.
But amidst all of this, video marketing prevails. Research in this direction shows that although a lot of users don't spend too much time in one place when surfing the web, videos do get their attention. For instance, 75 million people in the US watch videos every single day – but what's maybe even more surprising is that 95% of the viewers retain messages when they see them in videos (as opposed to 10% retaining messages when they read them in articles).
And this is just the tip of the iceberg. Videos build trust and they bring your audience closer to your brand. They can be used to explain a product and how it works. They can be used for entertainment purposes. They can be a really amazing tool to use in your content marketing strategy – albeit, not the only one, of course.
How to Create Videos that Engage?
There's no actual "secret recipe" to creating the kind of videos that keep your audience's eyes on you.
There are, however, some basic principles everyone should follow:
It all starts with knowing the WHY. What is the main purpose of your videos? Do you want to sell more? Do you want to educate your customers? Do you want to entertain them to establish a closer connection to them? Are you just doing this for the sake of brand awareness?
Every video has a purpose – before you dive in deeper, make sure you get your WHY very clear. Put it on paper if needed – it will help you stick to your main goal and not lose your focus in the upcoming process.
Establish the TONE. This should be well coordinated to what your brand is all about. Are you a business that wants to give back to society? Let this shine in your video. Are you a business who likes taking things casual and discussing with clients as if they were old friends? Definitely include this in your video marketing strategy. Do you sell B2B products and your target audience is mostly comprised of decision makers? Your video should be succinct, it should get straight to the point, and the tone used should be at least semi-formal and professional.
The tone of your video is determined by its goal, your brand, and your target audience. Don't do something just because everyone else is doing it – do it because it suits YOUR business!
Set the STYLE. There's a thousand and one ways to make a video. It can be a live stream, it can be a video created with real people, it can be an animation, or it can be anything in between. The great thing about the internet and doing video marketing online is that you get to decide your videos' style – there's no television to impose its rules on you, and you have all the creative freedom in the world.
Keep in mind of these options are perfectly viable for businesses of all sizes and with all kinds of budgets. However, the more "digital" styles tend to be more affordable, precisely because there are video maker tools created especially for this (e.g. tools that can help you create an animation in a few basic steps, with no video editing knowledge at all).
Decide the outline. Once you have established the basic parameters of your future promotional video, make sure you don't jump right into the actual script. Take a little more time to create an outline of what you want to see in your video. This is the perfect time to gather your team and run a short brainstorming session. Be creative and unique – the more original your video is, the more likely it is that it will stand out from the crowd!
Write the script and create the video. Don't rush the script writing process – take your time and choose every word carefully. Yes, videos are mostly based on imagery – but the wording behind them matter a lot. No matter how great your video looks, if it doesn't send out the correct message, it will not yield the expected results.
Creating a promotional video can be an amazing experience – and, as shown above, it can provide your business with tremendous benefits. It is very important to go through the entire creation process one step at a time – no matter how much money you're investing in this, you want your promotional video to actually succeed and making sure everything about it is done correctly is massively important when it comes to this!
————————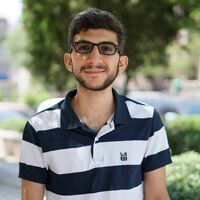 Bio: I am the Chief Marketing Officer at Renderforest, a Content Marketing Specialist and an Expert in SEO, Social Media Marketing, and Link Building who enjoys sharing the experiences gained along working as a marketer and helping other entrepreneurs succeed.
My works have been published on different blogs and mediums like Crazy Egg, Forbes, Upwork, ShareThis, etc.
Twitter: https://twitter.com/roman_daneghyan?lang=en