So, you've decided to start a wholesale business. This may be the right business decision, but it's not a simple task in any sense of the word. Whichever field you chose, it's going to test your entrepreneurial skills and require extensive work. Compared to retail, there's more nuance in how you enter the market and advertise to your clients.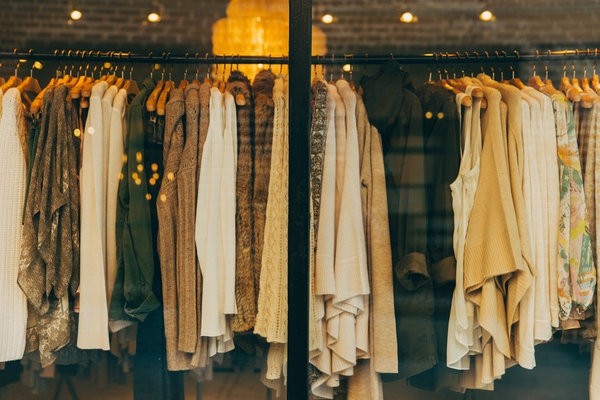 The good news is that, at its core, the same principles you would apply to retail also apply to wholesale. You just need to get to know the ins and outs of how wholesale distribution works. If you're new to this line of work, we've compiled a couple of essential steps you have to go through to start your business. Follow these steps and you won't have trouble finding clients and managing your way through the wholesale market.
Identify the ideal market
It should come as no surprise that wholesale business is a competitive market. It's why doing proper research is a crucial part of entering this line of work. Not only do you have to find store owners and customers, but you also have to outdo your competitors when it comes to price negotiation and quality of service.
Above all else, you have to identify the perfect market for your business. Find out where there's demand for your products and how you can appeal to your target demographic effectively.
Wholesale businesses must get in touch with manufacturers as well. Your goal is to have them appoint you as their wholesaler instead of your competitors. You must be able to meet their demands just as you would for customers. In many cases, they have wholesale sales targets for businesses, which can hamper your progress if demand can't keep up with them. If manufacturers aren't willing to do business, their distributors might be worth cooperating with. However, this can have an impact on your profit margins, so keep that in mind when negotiating.
Create a website
Nowadays, running a business without a website is a futile effort. You need an online presence if you want to build a strong brand for your company. Not to mention, SEO has become a quintessential part of every marketing strategy.
When starting your business, you want manufacturers to find you with ease. A website makes this task much more manageable. You can signal that you're willing to cooperate with them just by building an online presence. At the same time, you'll also be able to attract retailers that are interested in your products.
If you want to take a more direct approach, you can also focus your wholesale efforts on Amazon. It's not called the world's largest marketplace for no reason. You should consider diverting some of your resources and efforts towards advertising and optimizing for Amazon sales, as it's a reliable platform.
Handle the paperwork
Opening a business isn't as simple as setting up a supply line and making money. There's plenty of preparation involved. Before you start any business, you have to take care of the paperwork and legal stuff. To become a wholesaler, you'll need to get specific permits and licenses, depending on your municipality. You should start by registering your company and getting a business license.
Afterwards, it's crucial that you set up a business bank account. A resell license and tax ID will be necessary along the way. Speak to an accountant to figure out what other financial paperwork you need to sort out before moving on.
The licenses you need will vary from state to state. The Australian Business License and Information Service, also known as ABLIS, can help you get all your necessary paperwork in order. They will also show you the standards and guidelines that you have to adhere to when running your business.
Set your mark-up prices
As a wholesaler, you'll need to figure out how much you can make through your products. Once you've set up a supply line through your manufacturer or distributor, you must set your mark-up prices accordingly.
Test the waters by buying limited amounts of the initial inventory. Once you see how well products are selling, you can determine a good price range for your business. The safest place to start would be to double your wholesale price. This way, you end up with a 50% profit margin at the beginning, though you can adapt the price to customer and manufacturer demand.
Before you fully establish your business, you should choose products that provide you with the highest possible profit margins. Afterwards, you can diversify your wares to include items with a lower margin to attract more customers. Clothing stores often order wholesale long sleeve dresses, as there's enormous demand for them, and profit margins are more than enough to cover expenses. With a diverse selection of dress models, you can even focus your business around these products and use them as a centrepiece of your collection.
If you plan to dabble in resale as well as wholesale, you'll have to set multiple prices. Customers and retailers won't have the same demand or expectations of your products, which means you can't use a singular price for both. For obvious reasons, the wholesale price should be on the lower side compared to the resale price.
Market your wholesale business
To be successful in wholesale, you'll have to invest in a strong marketing strategy. A wholesale business is only as good as it can advertise itself. The best prices in town don't matter to retailers if they've never heard of you. The same principle applies to individual consumers. You have to get your business's name out there if you want to make big sales.
Having a website won't be enough. You also have to take advantage of social media platforms for advertising purposes. The great thing about social media marketing is that it can be extremely cost effective, as creating accounts tends to be free. If you want more advanced social media marketing, such as ads and promotions, you'll have to invest more. Consider starting a business podcast to discuss various topics and provide content for potential buyers.
Don't limit your marketing to the digital world, either. You can and should create a physical presence for your business. Attend events that are relevant to your industry, as they are often a hotbed for retailers looking to invest in products. Trade fairs and flea markets are good places to start.
Conclusion
Starting a wholesale business is a massive investment that requires a good strategy and a good eye for business decisions. You're not just advertising to regular customers. You have to catch the attention of other business-savvy individuals and convince them to purchase your products in bulk. Some entrepreneurs prefer this system as opposed to selling products for retail. There's plenty of potential for quick growth for your business if you know how to manage a business. Even if you're only getting started, mastering the basics shouldn't be a problem.
We've covered the basics of how to start and manage a wholesale business, but there's plenty more to learn along the way. As long as you follow these principles and use your entrepreneurial skills, you shouldn't have any issues with growing your business and expanding into new markets.
Author Bio
Maggie Holmes is a passionate blog writer who is extremely keen on writing about business, lifestyle and technology. Her exclusive hobby is to surf the net to find amazing articles that can inspire her with some fresh ideas for article writing. She loathes being a common person who wastes her time. Follow her on Twitter.