When you buy your furniture in wholesale, you are able to save a lot of money. The good news is that it is not even difficult to find low-cost furniture if you know where to look. However, for the purpose of this article, we will tell you everything you need to know about buying wholesale furniture.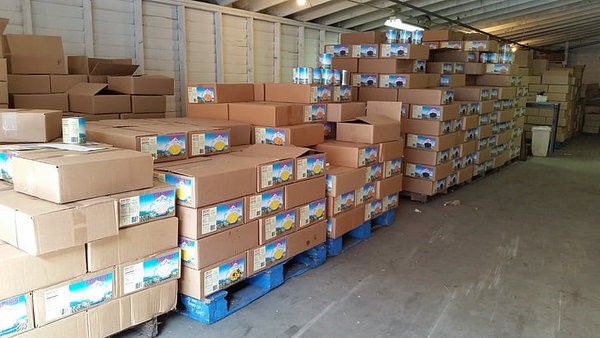 Read this article to know more.
What is wholesale furniture?
Wholesale furniture is when you buy large quantities that what you would need for personal use. Usually people buy such high numbers for business transactions. Needless to say, wholesale is different than retail which is meant for consumer consumption, that is B2C.
A wholesale furniture buyer is generally buying large quantities for the following reason:
For reselling purposes: They own a retail furniture store where they buy in bulk with an intention to resell to consumers.
For business purposes: When you need to supply that quantity for business projects such as hotels, offices, or apartment complexes.
These type of buyers often look for best wholesale furniture center from where they can buy in bulk at discounted prices and resell them for a huge profit.
However, even though these furniture items are low cost, they are also prone to rips and scratches due to handling. So be sure to check for imperfections when buying your furniture in bulk.
The benefits of buying Wholesale furniture
It goes without saying that when you buy wholesale furniture, you are going to get a price benefit that you will not find in a retail store. The main benefit of buying wholesale furniture is that you get everything you want at a discounted price. This is possible because the furniture is sourced directly from the manufacturer that brings down the cost by eliminating the middle men.
Did you know that wholesale furniture is also sometimes available on sale? So basically, you are not only benefiting from their already low prices but also save more money if you make your purchase during the sale. The markdowns are declared in advance so you can plan your purchase accordingly. For example, if you are planning to remodel your office soon and would need to buy furniture in bulk, then you can keep an eye out for these promotions so that you can save more money.
Moreover, you will be spoil for choice with numerous options. A wholesale furniture seller has a wide range of choices suitable to all kinds of budgets and requirements. As a result, you have much greater possibility of sourcing the exact furniture you need for your project.
Thanks to the rising competition in the wholesale furniture space, you can now also get good quality furniture at throwaway prices. These products are not just affordable but also durable, basically paying for themselves over the years in utility!
If you are convinced about the benefits of buying wholesale furniture, then you must follow these steps.
Step 1: Look for authentic sellers
When you are looking to buy wholesale furniture, make sure that the seller is credible and holds reputation in the market. You can either ask for recommendations from your trusted friends and colleagues or look for sellers online.
When you have a list of 3-5 names, you must pick up the phone and call them to ask them about any ongoing promotions or special deals. You must also ask them about minimum order quantities to ensure that they are able to meet your quantity requirement.
Step 2: Check them out online
If you are considering buying from an online wholesaler, then be sure to check their credibility. You will find plenty of reviews left behind by previous users. Read them up to know more about their work ethic as well as post-sale service. Only reputed sellers will continue to respect your patronage once the sale is made. Therefore, don't hesitate to do a thorough check before moving on to the next steps.
Step 3: Read up about their policies and delivery charges
Before you hit the purchase button, be sure to read up about the delivery charges as well as return policies. What happens if the product you received is damaged? Does the seller replace it for free? How much will they charge for shipping? Where all do they ship? Do they service your area? These are some important questions before you consider buying.
Once you have carefully assessed the seller and found the products you need, it is time to conclude the transaction. However, to keep the process smooth and your experience enjoyable, make sure to follow each step.
All the information in this article will help you make an informed choice when buying furniture in large quantities.