There are many reasons a customer would want to buy wholesale furniture online. It could be anything from refurbishing their workplace or outfitting a rental. It doesn't matter if you are looking to update your dining room chairs or replace your old coffee table with a new one, this article will give you some inspiration and ideas to look in the right direction.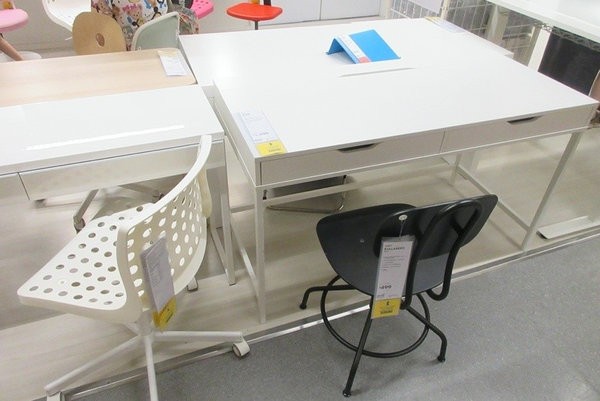 So, if you are looking for an Online Wholesale Furniture Store to buy your new pieces of furniture, then consider using the following tips:
Scour the internet
It doesn't matter what you are looking for, but the first place you check out is on the internet. Similarly, if you want to buy inexpensive but quality products online, then you should look for a wholesale supplier online. If you know what you are looking for and where to look, it is easy to find some unique and excellent pieces at an affordable price, especially if you want common items such as chairs and tables. Moreover, the ease of online shopping makes it effortless to shop for wholesale furniture from the comforts of your home. You can do it anytime you like and take your time in finding the right products before buying them.
Consider buying replicas
If you are pressed for budget, then replica furniture is readily available online at much more reasonable prices. If you are setting up a new business and what a specific style of furniture items rather than a particular brand, then wholesale stores will be your best bet. There are many stores available online that deal in replica furniture. As a result, it is easier to find a bargain when you are looking to buy items for a low-cost house remodelling or outfitting an office space on a budget. Even certain design experts recommend shoppers to first check out replicas before making a purchase.
Take the guidance of experts
The professionals such as designers and decorators know where to find the best selection of wholesale furniture at a bargain. You can also talk to vendors and sellers that offer special prices along with warranties on bulk purchases. The professionals can not only tell you where to look for these bargain pieces, but may also be able to broker a deal for you if they are involved in your project. Alternatively, they may recommend you a few websites where you can find what you need at prices you can afford. Take your time to carefully browse all these sites and select the furniture that fits your requirements. At the same time, you should also compare prices as well as ongoing discounts to ensure that you are getting the best price possible.
Keep an eye out for liquidations
Sometimes businesses and retailers want to shut their business for variety of reasons. In that case, they contact liquidators who are willing to buy unwanted furnishings and discarded pieces. Many times these items still have a lot left in them and are worth considering if you are refurbishing your house on a budget.Another way to leverage the liquidation deal is to participate in wholesale clubs. These clubs are always updated about what is being sold where and notify their members of the upcoming sale. If you are going to need wholesale furniture for your company or a new home, then you can consider joining one of these clubs.
Choose the right style and design
Needless to say, different styles would come at a different price. When you want to by exclusive styles, then be prepared to shell out more money as they demand a higher price. But if you are looking for common designs, then wholesale furniture stores would be able to offer you a good price for your bulk purchase. However, just make sure that the furniture you are buying is practical and comfortable. Don't just make your decision based on price. Make sure that the wholesale furniture fits your design requirements too.
Deal with just one supplier
While it is always good to have more than one supplier for your furniture needs, you must consider dealing with just one. As a supplier, you will receive all the pieces from just one provider which makes it more practical for you to get relatively less price. Besides, buying from just one supplier will also be less time consuming because you get the same designs and uniform products. As you are making a purchase in bulk, there is better chance of getting more discount. They also help you build a rapport that is a great start for future relationships.
Moreover, always compare the furniture you want on multiple websites to ensure that you are getting the best price for it.