Asian weddings are elaborate affairs and are known as a big fat Indian wedding because people like to splurge on these weddings. Everything has to be perfect, whether it is food, decoration, or photography services; it should fulfill all the expectations. Asian weddings have many rituals and ceremonies that hold great significance in Indian culture. Generally, a couple's family decides the services that one needs to select carefully before the wedding. But it is common to take participation in Asian wedding arrangements. Many family members and relatives take an active interest in the hectic preparations.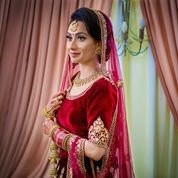 One of the essential services that one needs in an Asian wedding is a photography service. It has to meet the client's demand and should be able to provide good quality photography as well as videography service in the wedding. It should begin with a general discussion with the couple's family or by knowing a couple. A photographer should have a detailed conversation about their expectation and the type of photography they need at the wedding. When Looking for the Best Asian Wedding Photography service, ensure to hire a photographer who understands the format of the wedding and understand the Indian culture well. It will help a photographer shoot the right images and cover all ceremonies easily.
Firstly, a reputed photographer will understand the challenges he has to face and get prepared before an actual shoot. A photographer is flexible enough to shoot weddings the way a family intends. A photographer should know what is trending in the world of photography and what looks contemporary. He should be able to click a variety of images in different poses and use his technical expertise to make them look surreal and beautiful. Therefore, a photographer should pay attention to some of the details before shooting a wedding.
How to Take Pictures?
1. Shoot extensively – Indian weddings are no less than a big event where photographers need to move everywhere quite a lot. Do not hesitate to move and get around to click the right photographs. Be polite and firm with people obstructing frame even how many times one needs to do. Remember, Indian weddings are bright and have colors. So, it is vital to capture all the vivid colors of the wedding.
2. Lights – As a photographer, one has a big responsibility when it comes to illuminating the stage or other dark areas with lights before taking photographs. A photographer should carry portable lights that they can adjust when they want to take lights. So, ensure to use enough lights to shoot even with the big crowd.
3. Meet Couple – Have a conversation with a couple and know if they have any photography ideas and when they want to have a pre wedding shoot. A quick meeting generally will help photographs to meet expectations and plan shoots in a manner they want. Some couples may suggest location and the shooting schedules and postures that a photographer needs to cover in all the ceremonies. So, a good photographer ensured he follows these instructions diligently.
4. Understanding Events – There are many pre-wedding and main wedding events people like to shoot and collect in the photo album. It becomes crucial for a photographer to understand events like mehndi, Haldi, and engagement ceremonies and shoot these events from the time a family asked the photographer to begin shooting till the ceremony ends.
A photographer should carefully cover different ceremonies like the henna ceremony and sangeet. He should capture precious moments with various types of angles of the bride's henna tattoo. Also, he should cover all the essential parts of the wedding to make them memorable for all.
5. Shooting wedding – The bride and groom has to take the final round of holy fire to solemnize the wedding ceremony. Here the bride and groom will be asked to walk around the fire together seven times and tie a necklace around the bride's neck promising to be together. As a wedding photographer, one should capture these moments beautifully and play with the technicalities to get the right pictures where the bride and groom look isolated for the moment, thus creating a great looking video or photo capture.
Photographers need to shoot all wedding functions that may last for 4-5 days. It will be a unique opportunity for a photographer to showcase his creative side and bring out the life in pictures. A photographer should use innovative ways to create themes and look to impress his clients with his presentation and photography skills.
A good photographer will always plan and will understand the importance of these weddings and make all efforts to provide impeccable service. One should always hire a photographer who has the experience and a reputation in the market to be able to deliver his job effectively.