Punjabi wedding photography means capturing the magic of a highly active event in an aesthetic manner. Your wedding photographer should not only be able to showcase their creative skills but also understand the importance of capturing raw emotions.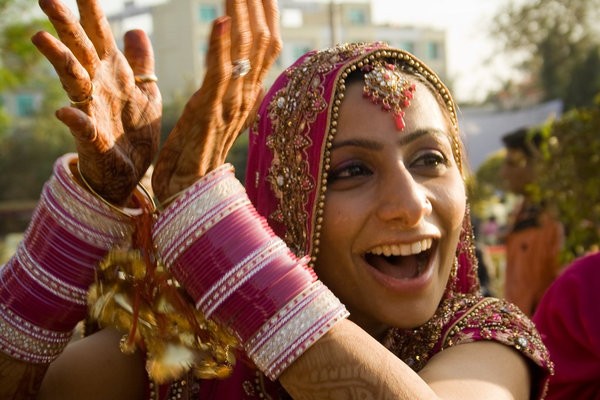 The best Sikh wedding is not just about rituals but also about shaking a leg to the beats of a Punjabi song. The very essence of Punjabi culture can be seen in not just their weddings but also their music, food, and its people. So when you talk about photographing a Sikh or a Punjabi wedding, it means that you must capture its true essence and passion with all its elements.
So, if you are going to have a Punjabi wedding soon, then you are not the only one who wants its vibrancy captured to utmost perfection. Therefore, finding the right photographer is the first step to achieve that objective.
That being said, your wedding photography doesn't begin on the big day itself. In fact, the festivities begin a lot sooner and they must all be photographed with equal measures of alacrity to get a fun and memorable album of all the fun moments.
If you want nothing short of a dreamy album, then here are some questions you must ask yourself before looking for the best Sikh wedding photography expert to document your special day.
Pre-wedding or post-wedding shoot
You should really think about whether you want to have a quirky pre-wedding shoot with your significant other. There are many expert photographers out there who would be more than happy to capture these light-hearted moments for you and your fiancé. The mood of these images can be anything from deeply romantic to cheeky and soulful. You can either think of a theme as a couple or take suggestions from your photographer to plan the ultimate pre-wedding shoot. Make sure that your personalities are shining through these images while you are at it!
However, not all couples believe in getting a pre-wedding shoot because it seems like an unnecessary expenditure. So, don't hesitate to share your exact thoughts with your potential photographer and taking their professional input before deciding one way or another.
Choose the style of photography you want
Another important factor to consider before the D-day is the style of photography you are looking to immortalize your Punjabi wedding. There is the traditional style of photography with staged shots of bride and groom throughout the wedding. However, the latest trend is to get to capture candid moments and everything in between to make a not-so-perfect wedding album that will be relatable even after decades down the line.
Candid wedding photography is incredibly popular these days that does not follow a set template. So, if you opt for this kind of Punjabi wedding photography, then be prepared to let go of run-of-the-mill shots such as bride and groom putting garlands. Candid style wedding photography is more like a story-telling through the images that are captured from the first festivity related to your wedding all the way down to the final send-off of the bride.
These type of photos are emotional and focus on capturing the pulsating emotions and wired moments throughout the wedding.
If candid seems like something outside your comfort zone, you can also choose contemporary style wedding photography which is somewhat similar but not the same. It is in fact a fine blend of candid photography with traditional shots to give you a balanced wedding album.
Know your budget
This is a very important consideration when hiring a wedding photographer. Before you choose the photography style and the services you want, you must know how much you are willing to shell out of your wedding budget for photography alone. The good news is that you can find quality photographers in every budget these days, giving you the flexibility to choose exactly what you want.
The photographer must be likeable
How can you expect an emotionally evocative work from a photographer that you don't quite like. Unless you open up to them at a personal level, it is impossible to bring out your true emotions in your images. Therefore, you must ensure that you hire an amicable photographer that is not only likeable by you but also your family. They should be able to blend into the crowd without making your guests uncomfortable.
These are some basic points that you must discuss with your potential photographer before bringing them on board to photograph your wedding. A Punjabi wedding is an ornate and emotionally charged affair. This is why it is very important to hire someone who understands the rituals as well as the culture to give you a wedding album of your dreams.