The demand for web development talent is as high as ever, and the scope of what programmers can do is huge. As the year draws to an end, we can't predict but wonder what next year will have in store for us.
Some of them are expected to become even more widespread in 2021 and upcoming years. Let's take a look at the most popular web development trends.
Artificial Intelligence Chatbots
Top IT outsourcing companies in India are working diligently to improve the AI chatbots. AI chatbots are absolutely fascinating – and they're right on the front lines of artificial intelligence and human intelligence. Today's AI chatbots can do it all, from helping you order a pizza, to guiding you through a complex B2B sales process.
Year 2011: In the year 2011, IBM's Watson won jeopardy, a quiz show, where it had to solve complex questions as well as riddles. Watson had proved that it could understand natural language and can solve tricky questions quickly.
Year 2012: Google had launched an Android app feature "Google now", which was able to provide information to the user as a prediction.
Year 2014: In the year 2014, Chatbot "Eugene Goostman" won a competition in the infamous "Turing test."
Year 2018: The "Project Debater" from IBM debated on complex topics with two master debaters and also performed extremely well.
May 8, 2018 Google had demonstrated an AI program "Duplex" which was a virtual assistant and which had taken hairdresser appointments on call, and the lady on the other side didn't notice that she was talking with the machine.
Now AI has developed to a remarkable level. The concept of Deep learning, Dig Data, and Data Science are now trending like a boom. Nowadays, companies like Google, Facebook, IBM, and Amazon are working on AI projects and creating amazing devices. The future of Artificial Intelligence is inspiring and will come with unprecedented intelligence.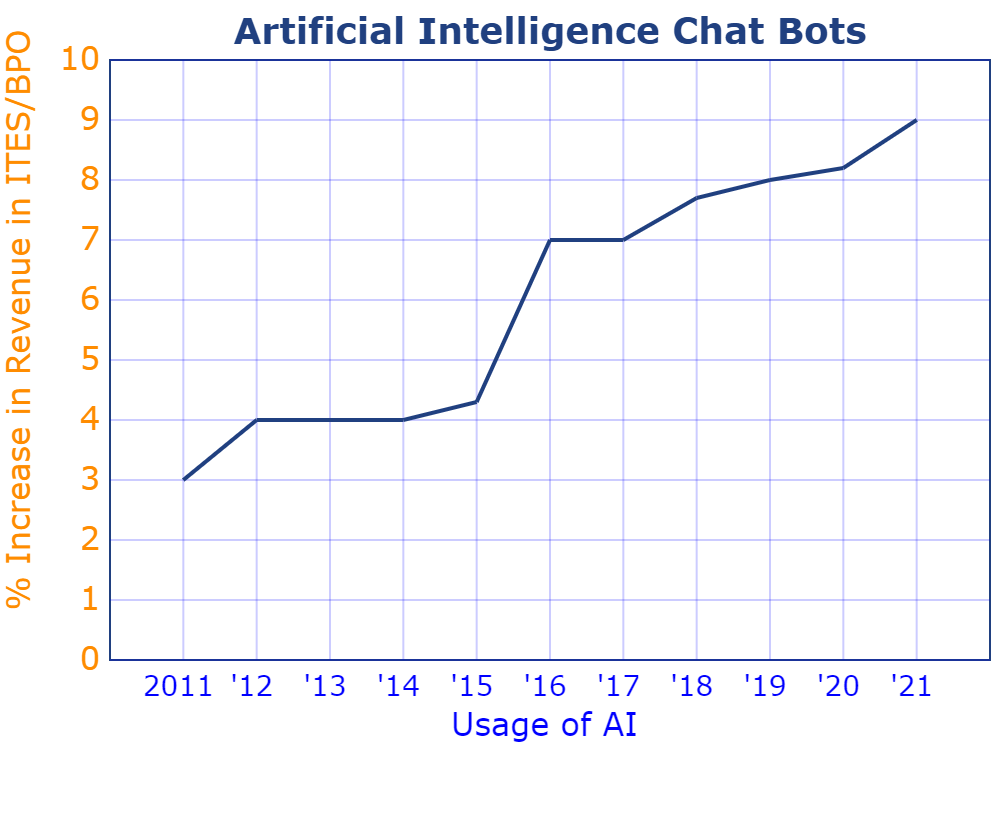 Business leaders of Managed IT services say, chatbots have increased sales by 67% on an average. Over 60% of Americans believe that the government and companies collect data about them daily. Only 14% of large organizations worldwide planned to deploy AI-based solutions in 2020.
Business leaders saved an average of $430,000 approx in 2020 from their chatbots, with the greatest impact occurring across support and sales teams; the support function is the most common use case for chatbots (50%) and there is increase in support % in few years as companies are converting the support into sales. For eg. the technical support outsourcing market size has a potential to grow by USD $11 billion during 2017 to 2021, and the market's growth momentum will accelerate at a CAGR of 6.46%, followed closely by sales (30%) and marketing (15%); chatbots increased sales by an average of 67%, with 26% of all sales starting through a chatbot interaction in 2019. 35% of business leaders said chatbots helped them close sales deals; top automated tasks performed by chatbots are routing website visitors, collecting information, and qualifying leads. Chatbots speed up response times by an average of 4x and increase customer support satisfaction scores by 24% [Intercom survey of 500 business leaders]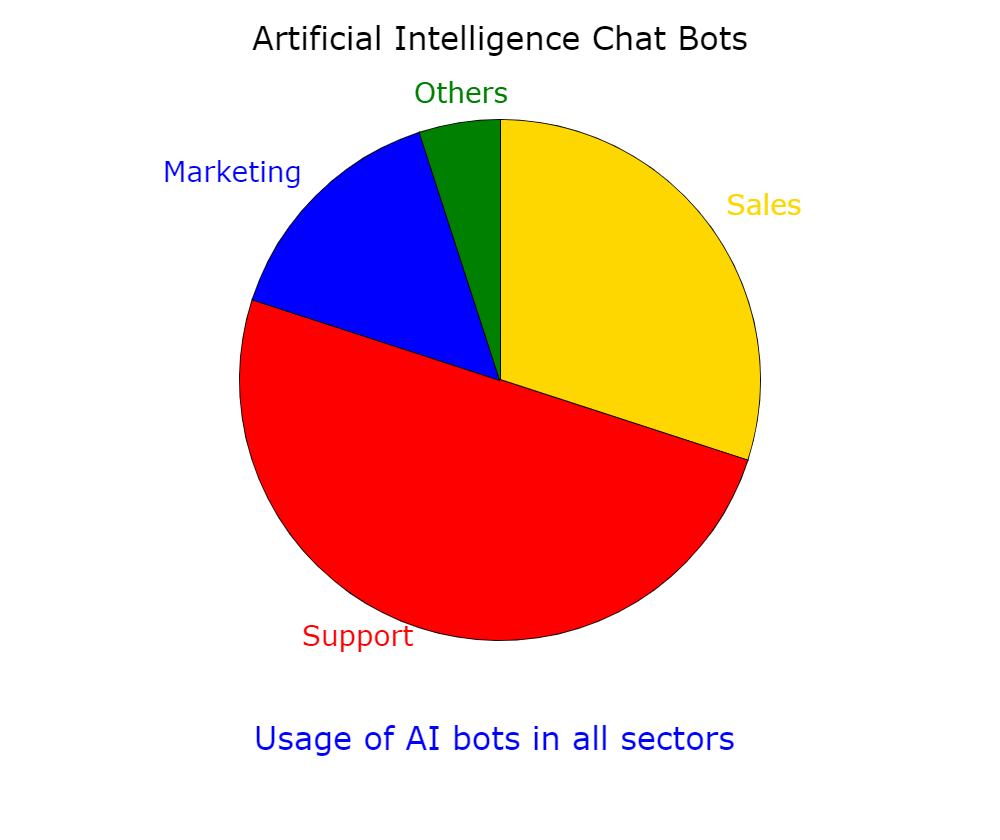 The global AI market is predicted to snowball in the next few years, reaching a $190.61 billion market value in 2025.
A whopping 93% of automation technologists feel little prepared for upcoming challenges regarding smart machine technologies.
GPDR and Cyber Security
Today Cyber security is the main component of the country's overall national security and economic security strategies. IT consulting companies in India are facing so many challenges related to cyber security. With the increase of cyber-attacks, every organization needs a security analyst who makes sure that their system is secured. These security analysts face many challenges related to cyber security such as securing confidential data of government organizations, securing the private organization servers, etc.  While we are using network connected devices at home for operations like online payments, sharing personal data while buying tickets or paying taxes, or even setting our smart houses and multimedia systems, there is always a risk for our data to be stolen.
The development of privacy policy such as GDPR in Europe (General Data Protection Regulation) is also the latest in web development. The document has the status of international law and puts a fine on Internet product owners if they collect user data in an insecure way, as well or sell or store user information without asking user permission.
The GDPR requires developers to be mindful of new considerations when constructing and maintaining websites. For current sites, it means backward engineering tools, techniques, and workflows to accommodate the new regulations. For new site development, familiarizing yourself with the GDPR and its requirements should be a part of your planning from the beginning of the project. IT consulting companies in India are focusing on cyber security, as in 2019 India ranked 11 in global cyber-attacks.
When beginning a GDPR project, the following areas should be considered.
Secure Hosting Environment
Secure Data Transmissions
Secure Data Capture
Cookie and Session Management
Data Management and user access
Manage Third-Party Services
Digital Privacy Officer (DPO) and crisis communication plan
As GDPR is very much in its nascent stage, we are all doing our best to interpret the regulations in a way that encourages compliance. Outlined below are our initial thoughts and insights to apply to web development projects that we believe meet the spirit of the new regulations.
Companies are majorly focusing on these two factors and top researchers have already stated- " Future is AI". On the other hand,To protect your devices and data against cyber threats, we can adopt simple measures such as using the latest hardware and software for your digital needs. We will also need to adopt advanced measures such as installing a firewall to add an extra security layer and this might help in improving the cybersecurity.