With each year that passes, new laptops are released. If you want to swap out your older laptop for a newer model, then you have come to the right place. It is very important that when you do invest in a laptop, that you get the best and most up to date model so that you can ensure the longevity of life and that the laptop is useful to you. Newer laptops have a wide array of awesome features, so getting a good one should be at the top of your list of things to do.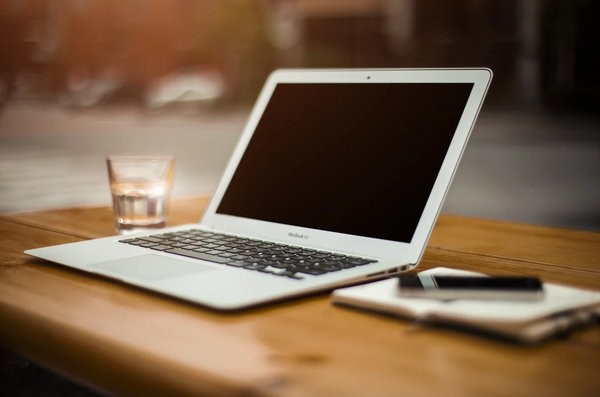 In this article, we are going to discuss with you what the most reliable office laptops for 2021 are. We hope that you will find this article informative and useful, we also hope that this page will help you find the right laptop for you. Finding the right laptop is very important – most of your time at work will be spent using it so if you do not have the perfect laptop you will find that the work that you do may be affected negatively. The best laptop will help you do your work to the best of your ability.
Here are the most reliable office laptops for 2021.
MacBook Pro 16-Inch
How could we start our list without mentioning at least one Apple product? Apple products are synonymous with high quality, and rightly so because they are awesome. With that said, do not just become a sucker for brands, the laptop reviewers from https://getsuperbook.com/ share this sentiment, explaining on their own website how you should look carefully, according to your needs. The MacBook Pro 16-inch is one of the best laptops of this year and comes complete with a number of features that make it perfect for working remotely, or in the office.
Asus ExpertBook B9450
The Asus ExpertBook B9450 is a laptop that is great for office workers and business professionals, especially those who travel a lot as part of their work. The laptop of the ExpertBook B9450 surpasses twenty-four-hours on one charge, which means that you can work remotely all day without a charger on hand. The laptop also charges very quickly, with up to a 60 percent charge being given in less than fifty minutes. The ExpertBook B9450 boasts a 14-inch body, an IR facial recognition camera, as well as a fingerprint reader, and a camera shutter. The Asus ExpertBook B9450 is a laptop definitely worth investing in if you are a business professional and have to use your laptop for work.
HP ZBook G5
The HP ZBook G5, while expensive, is an investment well worth making, especially if you are a business professional. The laptop boasts a mouth-watering array of features, including 4K UHD display, 100 percent Adobe RGB color range, touch inputs, as well as an Intel i7-8750H 6-core processor, 32GB of DDR4 RAM, a 2TB HDD, 2TB SSD, and M.2 style SSD with up to 2TB of memory. It is fair to say that this laptop is a beefy one, boasting a number of features, and well, it looks pretty as well! The laptop also has Bluetooth connectivity, Thunderbolt ports, HDMI ports, and USB inputs. The battery also offers you eighteen hours of battery on a single charge. Awesome, right?
Dell XPS 15
The Dell XPS 15 is another great office laptop that boasts a 9th generation Intel i7-9750H 6-core CPU, as well as an Nvidia GeForce GTX 1650 video card with up to 4GB of RAM. The laptop comes with an additional 16GB of DDR4 RAM, as well as a 1TB SSD. The laptop has a 15.6-inch display, runs on OLED technology, and has 4K UHD resolution, as well as supporting the full Adobe RGB color range.
The laptop also has a built-in stylus so that you can draw on it! This is a laptop that will come in very handy, whether you are an office worker or just a gamer. There are a number of features that will be beneficial to you and will help you to get the most out of your work. This is a laptop that is more of an investment than a one-time purchase!
HP Envy
The HP Envy, the final laptop on our list, and one of the best. The HP Envy has a 17-inch screen and can be configured to 10th generation Intel, or 4th gen AMD Ryzen CPU, according to how much power you need. There is up to 16GB of RAM, as well as a 512GB SSD. The laptop is a great investment and comes with a 1080p HD resolution. It is a laptop that will come in very handy parked on the desk in your office. The HP Envy is sure to attract envious glances, that is for sure.
In this article, we hope to have explained to you what the best laptops for 2021 are. Yes, all of the best laptops can be found here. We hope that you have enjoyed this article and that you will come back and join us again soon. Thank you for reading!