COVID-19 has created a new inflection point that requires every company to accelerate their cloud migration to create a foundation for digital transformation, requiring that every business become a cloud business. The world continues to become more and more connected, migration to the cloud is becoming more important.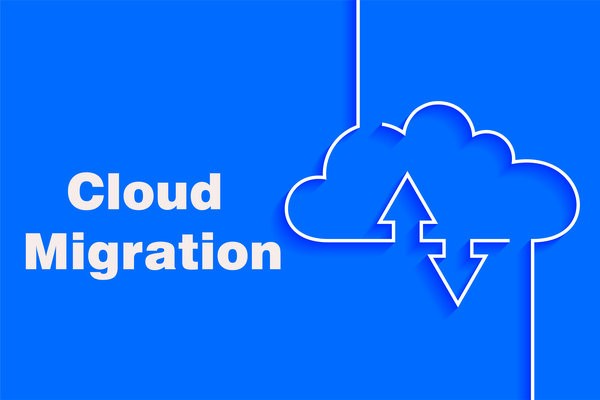 Cloud Computing is a significant way through which we connect with each other. It is rapidly becoming a new norm for all industries. By implementing cloud computing, businesses can improve the value of their work and reduce cost overheads. From enhanced security, managerial control of data, to ease of use, cloud-based services can bring your business to the next level.
What is cloud migration?
Cloud migration is the process of relocating an organization's data, applications or other business elements to a cloud computing environment. Cloud migration defines the move from on-premises infrastructure to the cloud. But, the term also can relate to migration from one cloud to a different cloud.
Many enterprises move their applications and data to the cloud to avoid the need to build and maintain an on-premise infrastructure. Moving to the cloud meant easy data backup and recovery. By moving applications to the cloud, companies can reduce or eliminate servers and other hardware.
Why migrating to the cloud is important:
Many organizations want to move their existing legacy application to the cloud
Environment because they are facing some problems in adopting new technologies, platforms, and standards. Migrating to the cloud is one of the key growth approaches for businesses. Moving your business to a cloud solution is a way to improve operations and productivity by boosting flexibility, accessibility, and cyber security. It is also a way to reduce costs.
Moving your data to the cloud will save you the headache of getting everything from scratch as the cloud can store backup copies of your data in a secure location so you can access it from the cloud. Another reason that it makes sense to implement a cloud migration strategy is its scalability. It allows you to scale your business in proportion to the growth.
Here are some of the key advantages of opting for cloud services:
Cost reduction:
Instead of spending money on latest hardware, software or complex enterprise licensing, renewal and support fees, you should be able to cut down both capital and operating costs by using the resources of a cloud service provider.
Disaster recovery:
Having a disaster recovery plan is a must for every business. Cloud disaster recovery systems can be implemented very quickly. All large cloud providers have their own disaster recovery locations. So you're always safe when your mission-critical applications are on cloud.
Some of the cloud service providers in India provide 24/7 support, high-end cloud services.
Security:
Safety of your data and information is one of the major focuses of the cloud. What happens if you lose the laptop, or the machine crashes? Store the data in the cloud so it can be accessible anywhere from any device. To protect your data being in wrong hands, the cloud also allows wiping out the data from your machine remotely.
Remote collaboration:
Cloud services allow organizations to access remotely. Their other services documents and databases can be accessed from anywhere. This enables the worker to collaborate remotely with much effectiveness. Cloud computing that reduces the time and labor involved in file sharing.
Less maintenance:
No maintenance is required since the cloud service provider looks after the hardware, software, and networks in the cloud.
Flexibility:
You have more flexibility with a cloud solution. Applications can be tested and deployed with ease. You can get application as a service from cloud service provider, and if that application is not getting the job done, you can switch to another cloud provider. When you move to a cloud solution, you have the flexibility of being able to access your company files anywhere you have access to the internet.
Better mobility:
As cloud service is available through internet, users can access the cloud from anywhere with an Internet connection. This is ideal for road warriors or telecommuters or someone who needs to access the system after office hour.
How can Cloud Consultants help you?
Migrating to the cloud platform requires essential IT changes and good knowledge of the latest cloud technology. If you believe cloud migration is a great idea for your business, you realize that different applications have different requirements. You need to choose the right cloud infrastructure company.
We can see that, to create a strong brand position in the market, lessen the cost, and a flexible environment for teams, cloud migration is very important to incorporate into your business. A right cloud IT consulting company can guide an organization through every step of cloud setup – from migration to implementation. This includes an overall review of the business to identify areas where cloud will offer the best value. The consultancy identifies any gap the company has that might hinder a smooth integration, and suggest cost-effective strategies and solutions to fix those gaps. A cloud consultant plays a great role in empowering the business to incorporate innovative cloud based solutions.