For any business, it is absolutely essential to create an excellent first impression. The business can catch the attention of clients and shareholders only when it is set up as per a flawless office design and layout. Most of these designs are likely to become redundant and lose charm over the years, and this is the very reason for you to avail the services of renovation contractors in Singapore.
Keep the budget in mind
Your budget would be set based on the size of the office and the required amount of renovation. A cheap renovation contractor in Singapore can offer you a variety of budget friendly plans in your area.You will be given the option to select from a variety of renovation quotes, after which you will be allowed to get in touch with interior designers who match your style and budget.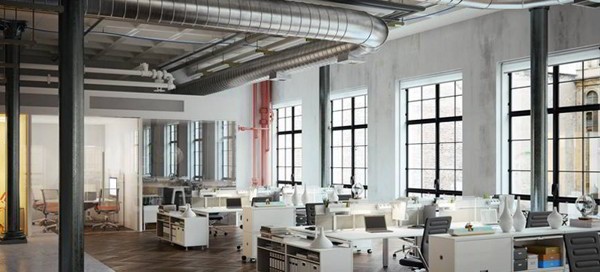 The renovation of a commercial space is a big project, and there's always more to it than meets the eye. Caution needs to be exercised at every step, from anticipation of costs and knowledge of requirements to an understanding of what is practically possible. Any contractor who takes up this task needs to have a consistent approach. The current layout has to act as the base for creating an innovative design in sync with your business culture. At the same time, employees ought to feel motivated and relaxed while working in the new layout, as many of them spend a large part of their time in that space.
Things to look out for during office renovation
A lot of research has been able to establish strong links amongst employee productivity, employee engagement, office design, as well the firm's bottom line. In fact, office design is also known to impact staff health to a significant extent. Leading companies such as Facebook and Google have been known to tweak their office designs as per the culture they wish to promote. For example, cubicles in both companies have made way for open offices which nurture creativity and allow interaction. So, to prepare a highly conducive environment for your employees, you need to go through the following renovation tips:
Be aware of the available space– The amount of space being renovated and your specific requirements will determine the overall cost of renovation. Your contractor will help you include the available water and electrical points within the decided space as well, and will also take potential challenges into consideration.
Maintain business continuity during renovation– Despite renovation being carried, it is vital to maintain business continuity during the same period of time. Small scale renovations can be carried out by selecting one area at a time, while huge renovations will require employees to either work from an alternate space or from home. Shutting operations entirely at the office during this period may not be feasible for most companies. Of course, the renovation contractor must ensure that the office renovation projected is completed within the projected deadline.
Get input from employees- Before embarking on a renovation project, obtaining employee inputs is invaluable for the success of the business. They are the ones who spend maximum time at the office, and will be only too happy to be allowed to make decision on how and where they can work. Research has shown that happy staff will always lead to high productivity in an organization.
An exhibition of corporate identity– The first thing that an outsider notices as soon as he or she enters your office is your interior décor. A large number of companies look to display their corporate identity by making use of interior design and décor. Creative companies, for example, would do well to showcase artistic décor while futuristic designs are ideal for technology firms. Here, it is important for the renovation contractor to understand the corporate identity that needs to be projected, so that colors can be decided accordingly.
Increase energy efficiency– Enhancing energy efficiency of an office is usually not on the minds of most company owners. However, it is quite economical to invest in green energy since it not only helps your office save money in the long run, but also increases your contribution towards the environment. As an example, instead of having separate air conditioning units for employees in different rooms, it is a good way to set up an open-concept office with a general air conditioning system.
Simply selecting a Singapore-based renovation contractor on the basis of the lowest quote may not do justice to your elaborate renovation plan. Instead, you ought to take some time out and look at the portfolio of the contractor, which will give you a better idea about the abilities of this contractor. Only when design is done in a way such that its elements are able to fulfill a particular objective, is it considered complete.