In India, the credit cardholders' base reached 47 million in the Financial Year 2019. Moreover, the compound annual growth rate is expected to reach above 25% by 2020-25. Furthermore, as the country's economy faces evident challenges, individuals have witnessed liquidity shortages.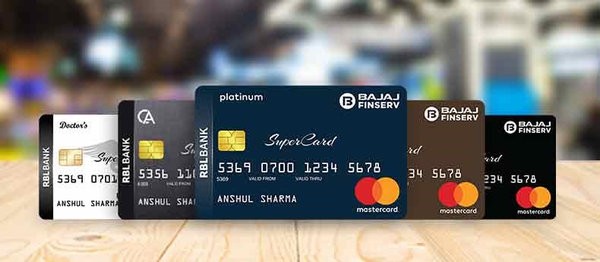 Thus, as a handy financial tool, the popularity of credit cards is on the rise. Also, to meet the market's demand, financial institutions make card usage promising with various types of credit cards.
So, individuals need to be more careful while filling in a credit card application. Several features must, however, be taken into consideration for card comparison to arrive at the best payment card.
Following are some important things to remember before applying for a credit card –
Compatibility with your spending habit
Individuals may find selecting the perfect card daunting due to an array of these financial instruments offered by various lenders. However, some cards are utterly optimised for particular usage and purpose. Thus, individuals should keep their spending habits in mind before finalising a card and going for a credit card application process.
Tracking down expenditures can be helpful to understand borrowers' purchasing pattern and purpose. For example, if individuals tend to spend on online purchasing, they should consider a card that is optimised for such transactions. A card that offers free discounts on dining cannot serve the best for aforesaid spending patterns.
Monthly earnings also play a crucial role to get credit cards as it represents repaying capacity. From financiers' end, profiles with higher incomes become more eligible for credit approval. Thus, applicants should add all avenues of income, such as business earnings/salaries, investment returns, etc. to meet the required earning threshold of their preferred card.
Credit limit and debt-to-income ratio
The credit limit implies the utmost borrowable amount issued by card authorities for a given billing cycle. Nonetheless, complete utilisation of the spendable amount can impose an adverse effect on their profile. Therefore, borrowers need to maintain a 30% ratio of credit utilisation to the total limit. That means a card user with Rs.20,000 limit should never spend more than Rs.6000 on transactions before clearing the dues.
Cardholders can earn different types of incentives, like reward points, cash backs, coupons, discounts, and more. Apparently, these rewards are likely to be within 1-2% of the total transactions on cards or as points earned per stipulated transaction. Thus, before sending a credit card application, individuals should check the usefulness of these reward programs.
For instance, a frequent traveller can get a credit card that offers free air miles as incentives. However, for a regular shopper, the mentioned reward program would not be useful.
Rate of interest and other charges
Before signing up for any card, individuals should pay particular attention to the mentioned APR and other charges and penalties. The APR is applicable if users wish to carry a balance or withdraw cash.
Also, read through the product terms about additional charges and penalties like annual fees, sign-up bonus, specific transaction charges, and balance transfer fees, etc. before affirming a credit card application. Applicants should consider all these important things before applying for a credit card as it helps to manage their finances efficiently.
However, irrespective of the usage, individuals should always consider a card like Bajaj Finserv RBL Bank SuperCard that offers various incentive programs for different transactions alongside attractive interest rates. During repayment challenges, competitive interest rates help to check the total payable amount if balance is carried to the next billing cycle.
Moreover, applicants need to opt for lenders that are flexible with the application process.
Like, the issuer of the above-mentioned card brings pre-approved offers that can significantly reduce the hassles of credit approval. These offers are also valid for several financial products like personal loans and business loans. Borrowers can look for their pre-approved offer by submitting their name and phone number.
To sum it up, credit cards not only provide financial assistance but also help to build a reliable credit profile. Thus, individuals also need to know the reasons why credit card application can be rejected to reduce the possibility of rejection, thereby leaving their credit history unscathed.