More and more people are leveraging various investment vehicles to grow their money. With the emergence of digital channels, people are now aware that they can earn a decent amount online using various means such as trading platforms, including foreign exchange (Forex). This article tackles what you need to know about Forex and how you will be able to earn from it.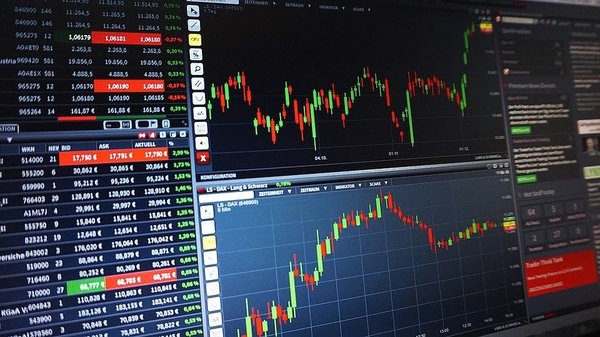 What Is Forex?
Different countries have different currencies and changing one currency to another is the process that is involved in Forex. In a Forex market, currencies often trade against each other and this is known as an exchange rate pair. Unlike other trading platforms, the Forex market is active almost any time of the day because the moment that the trading day ends in one region, it begins in another region.
Ways to Trade in Forex
Another thing that you need to know about Forex is that there are various ways to trade, such as the spot market, as well as the forwards and the futures market.
One of the ways to trade in Forex is through the spot market, which is one of the largest markets. This is where currencies are bought and sold accordingly. The price is usually determined by the supply and the demand for the currency, as well as the market interest rates and the economic performance of the country. A spot deal emerges when an exchange rate value is agreed upon by two parties. From there, the trades often take a couple of days for the settlement. Visit forexkings for more information.
The forwards market is based in the spot market. It was once the most popular venue for traders since it was made available to individual investors for a long period. Nonetheless, because of the emergence of electronic trading, the activities in the spot market have since surpassed those happening in the forwards market. The forwards market remains though as a great avenue for companies that need to hedge their Forex risks because this market can offer certain protection against risk when trading currencies. Currency risk is hedged when there is a fixed rate at which transactions are completed.
Like with the forwards market, the futures market is also based on the spot market. However, actual currencies are not traded in the futures market. Rather, this market only deals with contracts that represent a claim for a certain type of currency. These contracts are bought and sold based on a standard size and settlement date. Some of the other details included in the contract are the number of units being traded, delivery and settlement dates, and minimum price increments. More often than not, these details are fixed and cannot be customized.
Steps on How to Earn from Forex
One of the first things that you need to do to earn from Forex is to find a reputable broker. In choosing the right Forex broker, you need to consider a couple of things such as their security measures and authenticity, as well as the transaction costs they charge. The trading platform of your broker should also be intuitive and easy to use. Additionally, their customer service should be exemplary.
You will be able to gauge a broker against these factors when you refer to the Forex broker review sites dedicated to Forex brokers, moreover, you can find the best Forex brokers in Philippines here on this type of website. In the same manner, this is where you will also most likely find the most reputable Forex brokers in different countries in Asia or the region where you are located.
Learn to Perform Analysis
As soon as you find a broker that you can work with, the next thing that you need to do is to study how to perform your own analysis. In this case, you need to familiarize yourself with both the fundamental analysis as well as technical analysis. The former refers to the analysis of macro events that affect a currency pair while the latter is the study of price action.
Fundamental Analysis
Part of the fundamental analysis is looking into the market interest rates of the currencies that you are interested in. Usually, a country with a stronger economy most likely has a higher market interest rate. To determine the market interest rate of a certain country, you need to evaluate its financial information, which may include its Gross Domestic Product or inflation rates. Keep in mind that the overall market interest rate of a country can alter the direction of the exchange rate, which means that you can either gain or lose from your trade.
Technical Analysis
When it comes to technical analysis, you need to study the historical prices to give you a good idea of how the currencies may move in the future. From historical data, you can also have a good idea of the momentum of the prices or how fast the price increases or decreases. In this case, check the education section of your broker to learn more about how you will be able to generate a viable technical analysis.
Practice with a Demo Account
To evaluate your understanding of how Forex works, you can leverage a demo account in the beginning. In this way, you will have a good feel of how you should trade or use the platform. You will also be able to practice putting your strategy into play, without risking any actual money. Rest assured that the most reputable brokers provide a demo account that you can use for practice and familiarization.
Forex is one of the most viable ways for you to grow your money, particularly if you are willing to exert the extra effort to learn the best technique that will pave the way for your success. Just keep in mind that like with any other trading means, there is a certain risk when it comes to Forex too. Hence, make sure to factor your risk appetite in Forex trading to ensure that you will emerge victorious in this method of growing your money.