How do businesses stay relevant for so long in the public eye?
It's not always a high-quality, marquee marketing strategy that is responsible for this success, but rather one quick message that makes the online crowd go crazy.
In other words, in many cases, businesses often owe their success to viral marketing.
Over recent years, the popularity of viral, or word-of-mouth marketing has increased significantly due to the growth of social media. According to the stats:
word-of-mouth marketing is the main driving force of purchase decisions, with 54% of respondents supporting this claim
the number of brand mentions in everyday online and offline conversations has dramatically increased in the past few years
59% of Americans believe that viral marketing efforts are highly credible
You can say that if a brand's content has gone viral, it is an overnight success. The viral message gets spread so fast and stays in the public eye for long enough to make the brand that started this message a viral success.
Not every message, however, can go viral. There are certain components of a viral message that need to be taken into account:
communicators that have a high social networking potential (SNP)
compelling information that drives customer's purchase decisions
the shape of a message that induces the communicators with a high SNP to share it
Take a look at the following example.
When Amazon first launched their voice assistant Alexa, they created a video that went viral in a matter of seconds: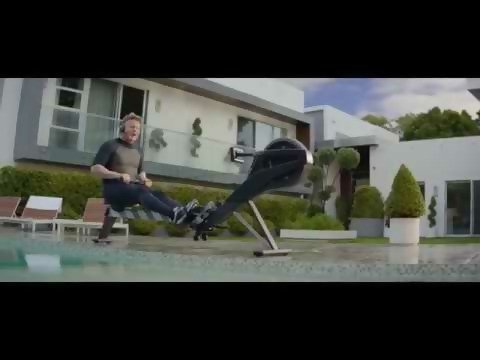 Let's analyze this video from the standpoint of the above-mentioned components:
Communicators with a high SNP: Amazon engages viral stars like Gordon Ramsey, Cardi B, Rebel Wilson, Anthony Hopkins, who each have millions of followers on social media.
Compelling information: Alexa's ability to answer every question and cater to every need of its owner fortified by the above-mentioned celebrities, makes a strong selling standpoint.
The shape of the message: this video was launched on TV during the Super Bowl, with over 90 million people watching it. Moreover, the time of Super Bowl is known for the brands going beyond their abilities to make the most creative ads because so many people will see them.
So, for a message to go viral, your brand should do a lot of prior planning and analyzing, before you can be sure that your message will get noticed.
Here are some important things to take into account.
1. How to Identify Social Networking Potential?
Social Networking Potential (SNP) is calculated using the algorithm that takes into account:
the capacity of the social network that a certain individual uses
the ability the individual to influence this network
Let's say, you want to invite Gordon Ramsey to promote your new line of high-quality kitchenware. His most active social platforms are YouTube (11.6 million followers), Instagram (7.4 million followers), and Twitter (7.3 million followers). To calculate his SNP, you would need to take into account, for instance, YouTube's overall outreach (capacity), which is over 1.8 billion people, and Gordon's outreach, which is 11.6 million.
However, calculating the SNP is not just about measuring the arithmetic average of the above-mentioned components. When Flatfy, an international real estate company, was launching its viral marketing campaign, the marketing team also took into account the following SNP components:
participation in social networking activities
group memberships
leadership roles
publications or contributing to non-electronic/electronic media
recognition
the frequency of posting on social media, etc.
Calculating the SNP requires a comprehensive analysis of an individual's social media accounts to correctly measure their outreach and use it to launch a viral message and ensure its viral success.
2. How to Choose the Platform for Your Viral Message?
In the previous section, among other things, we discussed the importance of taking into account the capacity of the social network before launching a viral message.
The capacity of a social network, besides the number of followers who use it, also takes into account the gender and age distribution. Thus, to launch a viral message, the description of your target audience persona should coincide with gender and age distribution of a social network.
For instance, in terms of gender distribution:
If your target audience is primarily male, for a viral message it's better to use Twitter (69% of male users and 31% of female users) or LinkedIn (54% of male users and 43% of female users).
Why does it matter?
For a viral success, you don't just need the right person to distribute it. You need to use the social network to its full capacity to reach the right audience. With viral marketing, like with any other marketing strategy, targeting everyone is targeting no one. You need to keep your target audience in mind when launching a viral message.
Here's one more important thing to remember.
When choosing a network for your viral message, whether it's social media or traditional media platforms, you need to take into account the types of content, which a certain network supports. More about types of content in the following section.
3. How to Shape the Viral Message?
You might think that video marketing is the best option for a viral message. However, it's not true.
In 2014, when hosting an Oscar, Ellen DeGeneres tweeted a selfie with celebrities like Bradley Cooper, Angelina Jolie, and others. A photo with a short caption went viral in a matter of seconds: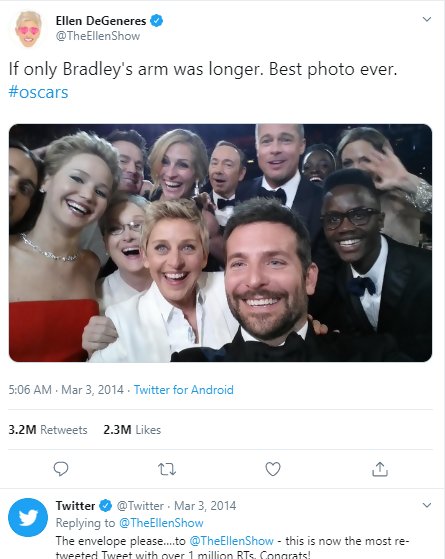 Image credit: Twitter
Even Twitter replied to congratulate Ellen with viral success.
This photo launched a chain reaction, daring other Twitter users (among them companies, organizations and other institutions) to make a similar photo: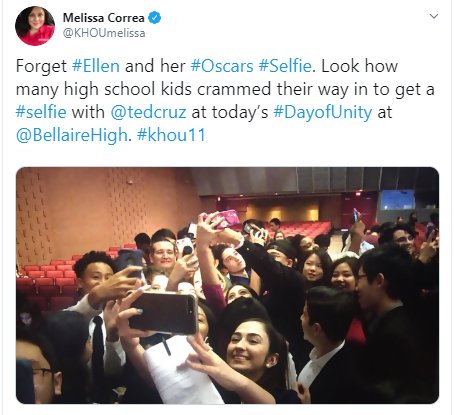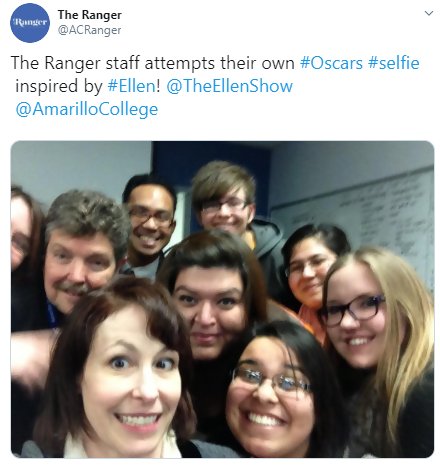 Tweets are also not the only type of content that can go viral.
According to Lyfe Marketing, the best performing types of content to shape a viral message also include:
blogs
interactive content (infographics, interactive videos, quizzes, etc.)
case studies
white papers
gifs and memes, etc.
The choice of a type of content for your viral message depends largely on your target audience and the platform that you choose for your message to go viral.
Important Thing to Remember
The above-mentioned components of a viral message (communicators with a high SNP, compelling information, and the shape of the message) are equally important for a viral message. Without one of these three components, your message is less likely to get noticed.
Keep this in mind when launching your viral campaign, and, hopefully, our tips will help you reach viral success.
Ryan is a passionate writer who likes sharing his thoughts and experience with the readers. Currently, he works as a digital marketing specialist, you can check his website https://hu.flatfy.com. He likes everything related to traveling and new countries.