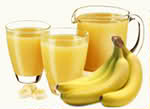 Banana is one of the most abundant fruit crops in the Philippines. It is also one of the sources of income for farmers. Banana has various uses that can be turned into many processed products. In addition to banana exporting, processing banana into different products could mean additional income for banana farmers.
Banana can be processed to make Banana Flour, Banana Pastilyas, Banana Puree, Dried Banana Blossoms, Banana Chips, Pastilyas De Saging, Banana Wine, Banana Vinegar, Banana Figs, Banana Sauce, Sauce from Banana Peeling, Paste from Banana Peeling, Vinegar from Banana Peeling, and Banana Catsup.
1. Banana Puree
Bananas for puree production ideally should be harvested at the point of maturity. Ripened bananas at color index 6 and 7 are selected and washed thoroughly to remove adhering dirt and any chemical residue that may be present. Bananas are then blanched with either food grade steam or boiling water until a center temperature of 93°C is reached. A medium size, unpeeled banana requires 10 to 15 minutes to attain this temperature. Blanched bananas are then cooled and peeled. The puree is then obtained by passing peeled blanched bananas in communition machines. Banana puree has an attractive color, fine texture and retain its fruity flavor. Banana puree developed must be further treated to ensure their preservation until the moment of final utilization and processing. The puree can be frozen, canned or aseptically packed. The puree is used for beverage industry, baby foods, snack foods, jam and sauces.
2. Banana Powder
Banana powder has a great potential for commercialization. It has a high sugar and low starch content and can be used as a substitute for fresh banana in making traditional cakes or their premixes as well as in the processing of banana snacks, crackers or crisps.
Banana puree processing is the first step in banana powder processing, followed by drying. Good quality puree with proper drying produces good quality powder. Spoilage due to microbial and enzymic activity is greatly reduced at the moisture level of 7.0% but caking is easily developed in banana powder during storage if improper packaging materials are used for the purpose due to its high sugar content. The quality of banana powder is determined by the color, flavor, texture and moisture content. These are affected by the varieties of bananas and processing operations specially blanching process.
Good quality powder is produced from the bananas of right variety and degree of ripeness. Immature or overripe fruits should be excluded from the bulk. Blanching is an important step in banana powder processing for controlling discoloration in the product. There are two main types of color changes: discoloration caused by either tin or zinc present in the peel rags and browning due to a very active oxidative enzymes. The optimum activity of the enzymes responsible for discoloration is around pH 7.3.
3. Banana Jam
Banana with sweet taste, fine flavor and texture can be processed into excellent jam. The processing of the product is basically similar to that of other fruit jam. Banana puree having total soluble solid and pH value in the range of 24-26° Brix and 4.4-4.6 respectively are the main ingredients used in the processing of banana jam. The proportion of banana puree, sugar, pectin and citric acid used in the processing of banana jam should be given special emphasis in order to produce a clear and fine texture jam. Banana jam has a good shelf-life. Machinery to be installed and used: Pulper, Juice Extractors, Mixer/Grinders, Cap Sealing Machines, Slicers, Bottle Washing Machine
4. Banana Sauce
Banana sauce is a ready-to-eat to sauce. It is used for moistening, flavour control and as a garnish to make food more delicious. The sauce has a strong banana taste and flavour and a dull yellow-red colour. The total soluble solid content varies from 39-40°Brix depending on the variety of bananas. It has a shelf-life of one year when stored in bottles.
5. Banana Drink
Banana puree is used extensively in the processing of straight banana drink. This banana drink needs no dilution before consumption. The product is pasteurized at 90°C to destroy microorganisms, molds and yeasts before bottling. It can also be canned or aseptically packed. The drink has the total soluble solid content of 12-13°Brix and pH of 4.0. The drink may or may not be sweetened. The sweetening agent used can either be sucrose or a combination of sucrose and HFGS. In the enzymatic treated banana drink, pectinase and amylase are added after the acidification process to produce a clear drink.
6. Pastillas De Saging
* Boil ripe Saba, then peel and slice to 3-cm thick.
* Prepared half a cup of water for every two cups of sliced banana and 300 grams sugar for every kilo of the same. Mix and mash the ingredients and cook in low heat while mixing until the ingredients become uniform, shiny, and no longer stick to tha pan.
* Tranfer the mixture to a kneading board covered with wax paper and with sugar sprinkled over it. Press with a long rolling pin until the mixture becomes 1-cm thick, then add butter and sugar according to taste. Slice to piece 4 cm x 4 cm thick. Let cool before packing in candy wrappers.
7. Banana Figs
* Select firm, ripe Cavendish bananas.
* Peel.
* Blanch for 30 seconds in boiling syrup made up of one part water and ¾ part sugar. Brown sugar may be used.
* Cook for one minute.
* Remove from fire and let bananas soak in the syrup overnight.
* Drain bananas.
* Add ¼ part sugar to syrup and boil.
* Add bananas and cook for one minute.
* Everyday for three more days, concentrate syrup by boiling for five to seven minutes.
* Soak bananas. On the final concentration, the syrup must attain a thick consistency.
* Soak bananas in the thick syrup for a week to plump and be thoroughly impregnated with syrup.
* Drain bananas and dry. The figs when dried can be handled without sticking to the finger.
8. Banana Vinegar
Materials
* One part peeled ripe bananas (25 pieces,medium-sized)
* Two parts water
* ¼ part sugar
Procedures
* Wash ripe bananas.
* Peel and cut into pieces.
* Add water and boil for five minutes
* Cool.
* Strain.
* Add sugar and heat again
* Cool again.
* Pour into suitable containers.
* Add one-teaspoon yeast for every kilo of fruit used.
* Plug mouthy of container with a piece of paper to protect it from dust
* Ferment to two to three weeks
* Siphon out clear, fermented liquid into a sterilized container.
* Add 100 cc of mother liquor to every kilo of fruit used.
* Plug mouth of container with cotton and cover it with clean paper.
* Ferment for one to two months.
* Pasteurize at 70 degrees Celsius for 20 minutes.
Source: techno-preneur.net, da.gov.ph
Do you like this business ideas? then please consider subscribing to our PINOY BISNES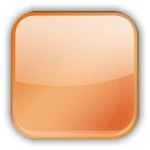 RSS feed. You can also subscribe by email and have new articles sent directly to your inbox. (Once you entered your e-mail address, you need to login to your e-mail account and click the link to confirm your subscription).