Kropeck is a popular snack in the Philippines. It is made up of flour and powdered seafood like fish, shell fish, prawns, shrimps and many others. Processing and selling homemade kropecks to your neighbors and friends can be a good source of income for the family.
How to make homemade kropeck:
Materials:
1 kilo shrimp heads (blanched)
1/2 kilo rice
2 tbsp salt
1 tbsp vetsin
5 tbsp limewater (prepared by dissolving 1 tbsp. lime in 1 cup water)
pinch of black pepper
Procedure:
1. Soak rice in water overnight. Then grind together with the shrimp heads, which were previously blanched. The ground mixture should be very fine. Mix salt, vetsin, limewater, and black pepper for flavoring.
2. Pour the mixture into a greased pan — an aluminum pie plate can serve the purpose. Steam for two or three minutes. Then slice into desired sizes. Dry the kropeck under the sun for one to two days until it turns brittle. Finally, fry the dried kropeck.
Source: Phil Farmers' Journal June 1982
Image: foodtrippings.com
Do you like this business ideas? content"> then please consider subscribing to our PINOY BISNES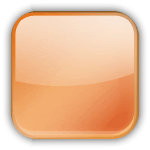 RSS feed. You can also subscribe by email and have new articles sent directly to your inbox. (Once you entered your e-mail address, you need to login to your e-mail account and click the link to confirm your subscription).