Smart business owners should keep thinking outside the box moving past beyond regular advertising mediums to optimize marketing their brand. A bigger marketing budget is no guarantee of huge sales and brand recognition. It is innovativeness and risk-taking while leveraging creativity with options like poly bags that will explode brand exposure. Companies that embrace change have the capacity to use nontraditional marketing tools to help them survive in a competitive economy.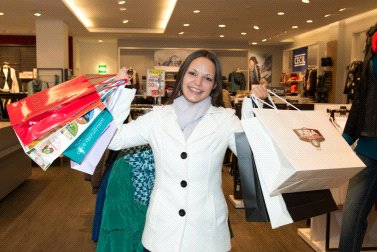 Becoming a market leader focuses on grabbing the attention of prospects in a compelling and meaningful manner. This is where customized poly bags are a wonderful idea. These are easily customizable and applicable in multiple industries regardless of budget. Appropriate use of branded poly bags will strengthen your brand in various ways as you're about to realize in this article.
Understanding customized poly bags
Customized packaging comes in various forms in multiple industries. Online retailers or other business looking forward to making a statement should embrace the use of branded poly bags. These bags are a unique avenue to reach out and pique the potential customers interest. You can have customized poly bag made with a quality photo or a logo with business contact information. Apart from the endless creativity of poly bags, you will enjoy their versatility as well.
The custom poly bag come in various colors or generic white or clear film. You can buy the bags in stock sizes or have the manufacturer made them fit your particular needs. The bags can be made with perforation for ease of use of without extra protection. These bags use standard adhesive and come as a strip for a single use or double strips for returnable shipping options. With this immense versatility, poly bags make the best packaging option for any business regardless of industry or size.
Building brand awareness with poly bags
Low-cost marketing
Branded packaging offers a cost-effective option for regular marketing tools (). Using customized poly bags is one of the most effective ways to market your brand and products beyond regular means. This packaging will make a great impression on customers. After getting out of your store, the customer will promote your business wherever they pass with the custom packaging. This novel way to marketing your business broadens advertising reach effortlessly without a huge budget.
Unique appeal
Another benefit of branded poly bags will make your business stand out from the competition. This is true if your competitors still use traditional packaging options. Smart business owners don't compromise the value of cost. The initial cost of customized poly bags will give your business market value from using this professional looking packaging option. Custom poly bags will give your boutique a luxury appeal to attract A-class customers.
Value for money
There is no need to worry about the cost of customized packaging especially when buying it online. Reputable online suppliers of packaging material offer material at wholesale price giving customers the chance to get more supplies for their money. Backed by the versatility of poly bags, the initial investment doesn't exceed the immense marketing benefits of using these bags.
Making a step to using branded poly bags
When planning to take the plunge to use customized poly bags, it is very important to find a reputable retail supplies company. This should have a solid record in offering quality packaging materials to accommodate various needs of business owners. The company should have a professional in-house team to handle the design specifications of customized bags to meet customers needs.
This is the solution to get bags meeting your thickness, size, and adhesive requirements. Additionally, the supplier should also meet your delivery schedule to avoid frustrations. Regardless of your budget or purpose, a reliable supplier will give you quality customized poly bags with your brand details. These will push your brand forward more effectively without a high budget. This is a better way to give your customers a pleasant experience.
Wrapping up
Using custom branded packaging bags is a surefire way to market your brand while delivering value to customers. Custom poly bags make wonderful packaging customers can always look forward to receiving. Apart from the cost-effectiveness of purchasing these bags wholesale from an online store, custom poly bags will set your brand apart from the competition.