Health insurance is crucial irrespective of age as nowadays, the number of lifestyle illnesses has significantly increased. We can become victims of these ailments and end up in a hospital bed if we don't take care of our health. Moreover, this might cost us years of savings that we have made from our hard-earned money.
The expense of healthcare services has grown vividly, making medical treatments excessively expensive and unaffordable. Therefore, having health insurance with OPD cover is helpful during such unforeseen medical emergencies.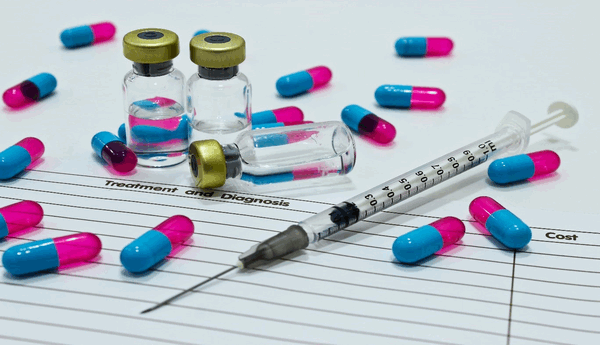 Health insurance with OPD cover provides financial protection if you ever suffer a serious accident or illness. OPD stands for outpatient department, which is where people come to the hospital to meet with a doctor about their health problems and begin treatment. Because of rising medical inflation, OPD expenses can strain a person's monthly budget. The additional cost is also one of the reasons why people avoid going to the clinic or hospital, which might lead to health problems or morbidity later.
Thus, bearing in mind the financial limitations and health safety, it is wise to opt for health insurance with OPD cover. Let's understand how it works!
Now let us have a look at what is Health Insurance with OPD Cover?
OPD cover includes the patient's medical expenses that include consultations or minor procedures done by a medical practitioner.
OPD means Outpatient Department, and it does not require the patients to be hospitalized. It is a treatment where the patient visits a doctor's chamber or clinic to avail a specific treatment. The treatment can be done by the doctor in their own clinic.
Health insurance with OPD cover gives expense coverage for doctor consultations, pathological tests, and diagnostics. It also covers daycare treatment for a minimum of 24 hours as well as the expenses of medical consultation related to maternity treatment.
What comes under Health Insurance with OPD Cover?
While most health insurance policies cover daycare procedures, the treatment covered may vary from policy to policy. Moreover, OPD cover includes treatment expenses that are generally excluded from health insurance policies unless specifically mentioned.
In health insurance with OPD cover, daycare treatment is covered. This means the expenses incurred for any treatment done that requires for less than 24 hours and no hospitalization will be covered under the policy.
In health insurance with OPD cover, the daycare treatments are covered up to the sum insured, without any limit on the coverage of treatment. However, a few OPD cover plans do not cover treatment up to the sum insured as it comes with some limitations.
Also, healthinsurance with OPD cover is usually not offered in most standard health insurance plans and is usually given as an add-on.
Let's see some comprehensive benefits of buying Health Insurance with OPD cover:
It is helpful for patients who need frequent visits to a doctor for viral infection, fever, or skin allergies, and more such problems.
The insured patient can get compensation for the hefty pharmacy bills.
Some plans provide cashless OPD consultations with many medical practitioners, including general physicians, pediatricians, specialists, dentists, orthopedics, gynecologists, etc.
Patients having pre-existing medical conditions can also avail benefits of health insurance with OPD cover if they need frequent visits to the doctor for medical consultations.
Patients suffering from chronic medical problems like diabetes, thyroid, asthma, hepatitis, kidney problems can also benefit from the OPD cover.
In India, drug expenditure, which is typically a part of OPD cover, accounts for 60 to 80 percent of out-of-pocket expenses. Therefore, the smart decision would be to buy health insurance with OPD cover. Insurers like Care Health Insurance offer flexible policies with OPD coverage and better yet, their claim process is completely hassle-free.
However, it is essential that before buying a health insurance plan, you carefully examine and understand the policy wordings plus the terms & conditions to make the correct decision.