Now that we are leaving the pandemic period behind, the economy is gaining strength rapidly, and businesses suddenly have pressing needs. If you have to build a shelter rapidly, the solution is to use modular containers. Here is why.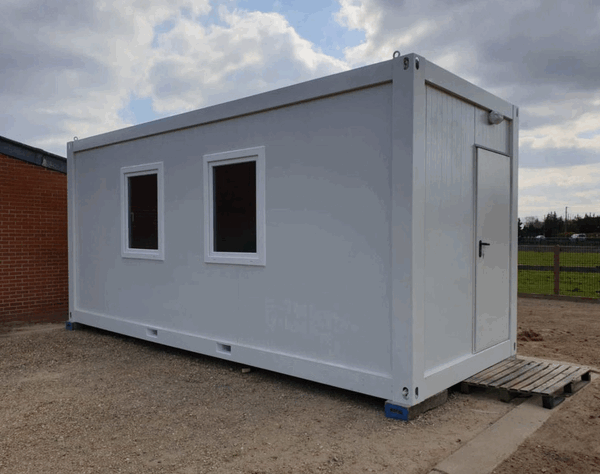 The Ecological Solution
Over the years, containers by Containers-Solutions.net have taken over as the favourite storage solutions, as well as for temporary constructions, shelters and technical rooms. That is because they were able to adapt to the needs of their customers. Not so long ago, recycled containers were considered one of the most environmentally friendly products. Now, shelters created with modular containers are following in the same footsteps. Why? Because when you don't need them anymore, on the field, you just fold them and put them away, or send them to another location. That way they don't remain behind, uselessly, to pollute the environment.
A Large Array of Qualities that makes them Stand Out
It is difficult to find a shelter with more qualities. That is because they can be adapted to many different requirements. If they are meant to be used in locations with difficult weather conditions, such as heavy rainfall and even flood, the containers are then produced to be water resistant. In fact, they are often used in situations of emergency, when there are natural disasters, as a temporary head office or refuges.
They can be equipped for all the safety measures you may need. If your shelter is to be located in a dangerous neighbourhood, or if it will hold precious documentation or objects, the shelter can be delivered with a safety door, including a 3-point door lock, door closer, and even a panic bar.
Air circulation as been well thought of as well, in modular containers. Thanks to the possibility of air conditioning, they can be used in various climates. The way engineers have thought them, was first with security in mind, and so the air circulation has been maximized for individuals working or staying inside them, so that they can breathe fresh air, thanks to aeration grids and air pullers.
Easy to put up and running
Because they come in flat packs, container shelters have a reduced cost of shipping, wherever you are in the world. It also makes them easy to move again, if you need to change locations, often. Once you receive the package, they are easy to assemble, which makes them ready to use, very rapidly. Because they can come fully equipped, the only thing left to do will be to attach them to the water and electricity of the location, and it will be fully functioning, right away.