Electrical systems are designed based on the schematics that contain component symbols connected by lines. These schematics are brought to life using printed circuit boards or PCBs that are considered to be the functional building blocks of modern electronic devices. Whether you design multi-layer high-speed circuit boards used in servers and supercomputers or single-layer boards used in garage doors, a PCB is a foundation on which all the other electrical components are assembled onto.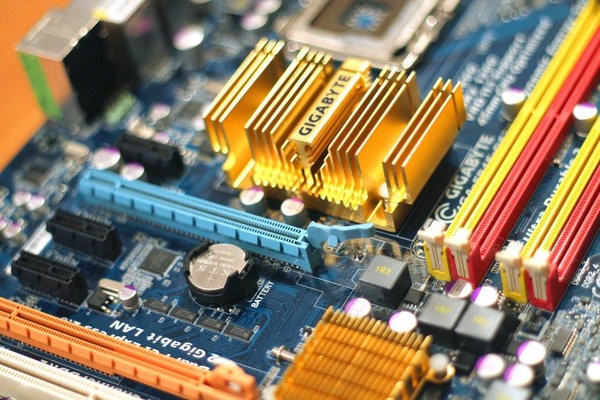 Radio devices, capacitors, diodes, resistors, connectors, and semiconductors, among other electronic devices, are mounted on top of a PCB so that they can communicate with each other and make sure that the electronic device is functioning properly.
With that said, being someone who designs and manufactures electronic devices, it is always important to choose the right manufacturer for the PCB. Having developed the design for the printed circuit board itself, the board needs to be manufactured, and this is usually undertaken by a specialist PCB manufacturer.
So, how to choose the best prototype PCB manufacturer? Some research and review on the well-established PCB manufacturers are well worth your time. However, it often helps if you know what to look for to make an informed decision.
#1 Ability to Meet Requirements
First things first, you need to partner with a PCB manufacturer who can work to the required specifications. For instance, if you manufacture 1000 automatic door consoles in a month, you need a manufacturer who can deliver you 1000 PCBs for your door consoles before you start the assembly process. On the other hand, it is important that the manufacturer produces boards of the required specifications – tolerances, type of PCB material, number of layers, and specific requests, among other things. Any defect in the board will directly affect the functionality of your electronic device. So, it is worth running through a thorough checklist to ensure the manufacturer is able to meet them all.
#2 The Quality of PCB
Quality is another aspect that shouldn't be overlooked. In the realm of PCB manufacturing, the term 'quality' could mean several different things, such as minimum board warping, passing bare board test, all holes drilled and accurately positioned, the dimensions of the board are accurate, and more. It is vital that the quality is consistently high and should not fall after many orders have been successfully placed. The easiest way to determine the quality of the PCB is by asking the manufacturer for a sample of your specific requirements. You can review the quality and specifications of the printed circuit board and see if it matches the requirements you have set.
#3 Timescales
Timescale isn't much of a concern when it comes to PCB manufacturing; sometimes, assembly companies require PCBs at a given deadline to meet the delivery criteria. So, you need to ensure that the manufacturer you choose can meet those deadlines so that your business isn't affected. While it is beneficial to rely on manufacturers who meet the designated timescales, it would be better if the manufacturer or supplier has a fast turnaround. However, there are instances of an increase in damage or errors when the turnaround request is way fast. So, the manufacturer should not compromise with the quality for the sake of delivering the boards by given deadlines. This is where experience and industry knowledge comes into play. Experienced manufacturers know how to keep up with the deadlines without compromising quality.
#4 PCB Manufacturer Cost
This is the primary entity in the decision-making process. Cost is a major factor of importance as it is a part of making the boards more accessible and successful. However, you have to make sure that the price is not too low. Extremely low prices could only tell the use of low-quality materials, and poor manufacturing process, among other things. Balancing quality and cost is important for a successful deal. You would want to continue doing business with the same manufacturer rather than looking for a different one every other day just because of cost issues.
#5 Ability to Work Together
Whether your business assembles parts of the same device or assembles a diverse range of equipment, you need a PCB manufacturer with whom you can build a long-term relationship. It can bring significant advantages in terms of design areas and PCB assembly. This way, your issues can be resolved quickly, and you can rely on the manufacturer to deliver quality products all the time, following the requirements. Above all, having a corporate relationship with the manufacturer can help provide feedback both ways to improve the productivity and processes and benefit both parties in many ways. See who are the existing clients of the manufacturer and for how long they have been doing business. This can tell you a lot about the manufacturer.
It can be a little overwhelming to choose the right PCB manufacturer. But if your ideas are clear about what you need in a manufacturer, choosing one becomes easy.