If you have suffered from a work-related injury, you will be required to seek medical treatment immediately. Besides, you will need to report the injury to your employer, and later file a worker's compensation claim. The workers' insurance company will need you to have an independent medical examination (IME) report to give out benefits. An IME will have a significant impact on the outcome of your worker's compensation case. But most injured workers don't know that one can protect himself/herself from any negative information during IME. In most cases, the information provided is not accurate, making a worker lose some or the entire benefits one is entitled to receive.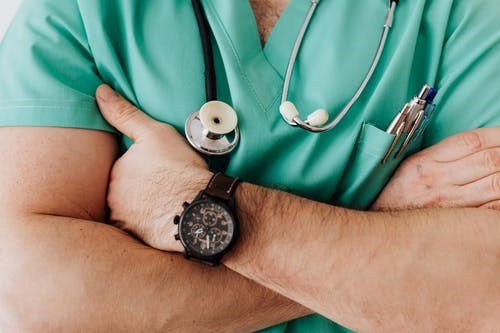 Your Workers Compensation Independent Medical Examination
In almost every state, an injured worker must attend an examination with a doctor other than their treating doctor. Therefore, it's of great importance to know what to expect to secure the right compensation. In most cases, the worker's insurance disagrees with the information provided by the treating doctor. However, with the help of top Anchorage lawyers, one can protect their rights. Some of the concerns that lead to disputes in a workers' compensation case include:
Whether one suffered a work-related injury or illness
Where the medical treatment being received is appropriate
When one should report back to work
Whether a worker suffered a disability that could have affected their future working condition
During your worker's compensation case, you may be required to attend several IMEs. It's essential to know how you can counter any negative information directed towards your benefits. There have been lots of legal cases brought against IME physicians. It requires an injured worker to understand how IME may affect the workers' compensation case.
What You Need To Know Before IME
Though IMEs are supposed to produce a non-biased medical review concerning your work related injury, it would pay to learn what is to be involved in the exam. Some of the most vital points to consider include:
Be conversant with your medical history: You will have filed a claim because you need reimbursement for the cost of treatment incurred and any other ongoing cost. Therefore, you need to be familiar will your medical history. With this, you can be sure to answer any question asked by the IME correctly. Being familiar with your medical history means that you are aware of:
How the injury or accident happened: The IME doctor may request such information to make sure the injury or illness is work related.
The course of your treatment: The treatment includes any procedure taken, tests, surgery, or any other medical care given to you in the course of your treatment
Information concerning your current symptoms: Most workers make mistakes when they fail to give minor signs thinking they will fade with time. No matter how minor any symptom may seem, it would help if you say everything you feel, how the injury or illness affects your daily life, etc.
Request for the information to be handed to the IME doctor: The claim adjuster will have written a letter detailing what you suffered from, the medical treatment you have received so far. The letter may also include question on what the IME doctor thinks about your medical condition, whether it may result in permanent disability or not, among other questions. Having the letter will help you correct any mistakes related to the facts of your case. Often, workers find it is hard to get this information; the easiest way to get the information is to make a written request and file a copy with the Alaska worker's compensation insurance where you filed your case.
The last thing you cannot forget is to bring a friend or a relative with you during the exam who should act as a witness during the IME.
 What To Do During The IME
There are a few points to consider during your IME. They include:
Arrive on time to ensure you don't miss your appointment time
Make sure to be dressed correctly. Meaning, you cannot suffer from a back injury, and you attend the exam with high-heeled shoes. You should wear low shoes.
Be polite when answering questions.
Speak the truth about your injury or illness. If you had a previous disease or injury, you should explain how this is different from the current symptoms.
Be sure to describe how the illness or injury has affected your normal activities. Giving out the wrong information can lead to loss of credibility.
The above points are necessary for a successful worker's compensation claim. However, the best way you can handle your worker's compensation claim and protect your legal rights is to have an attorney. In case of any dispute, your attorney can request for another IME doctor to secure your case.