When it comes to fashion, most people are overwhelmed by the range of choices they have in today's world. However, clothing isn't about covering the physical body or looking gorgeous, but it indicates much more than that. People judge a person by the type of clothes they wear. It means one can instantly ruin their first impression if they're wearing any unsuitable clothes. On the other hand, people will perceive a person as trustworthy and reliable by looking at the choice of clothes that they wear. So, there are a lot of benefits one can yield by choosing the right type of clothing for them. When speaking of the right type of clothing choices, nothing can be more apt than designer clothes. These branded designer clothes are made with great care to provide the utmost comfort. Mostly, the non-branded clothing manufacturers consider a standardized size while making their clothes but manufacturers that make branded clothes consider making customized pieces based on individuals' requirements. It means the clothes will fit perfectly on the individual and look the best on them. However, a lot of people refrain from buying designer branded clothes because they think it's expensive. Oftentimes, the value that the clothes provide goes neglected. Therefore, it's important to consider the reasons why everyone should be wearing branded clothes instead of any ordinary ones. Let's take a look at the following: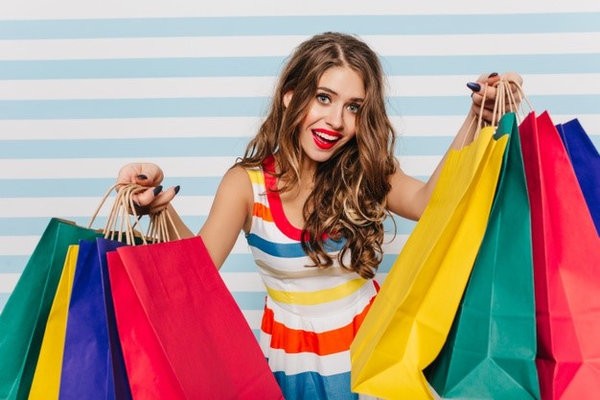 1. It Represents Standard
When a person wears branded clothes, instantly people start perceiving them differently. Wearing designer clothes certainly reflect a premium class of the person. It's because these clothes are made based on the individual's own requirements. Therefore, the unique design, fabric type, and choice of colours, all make the cloth look gorgeous and classy. Also, these designer clothes are never made in bulk, unlike other clothes. Since the manufacturers have to invest a significant amount of time, effort, and money-making these designer clothes, they refrain from making them in bulk. Therefore, people will get a unique design every time they opt for designer clothes. Nowadays, there are reliable manufacturers available online, so one can find designer branded dresses while scouring the web thoroughly.
2. Uniqueness
The same piece of designer cloth will never be worn by the two different persons. It's because these clothes are never manufactured in bulk. So, people will always have a unique piece to flaunt their style when they choose these designer clothes. If anyone prefers exclusive wardrobe collections for themselves, then it's ideal to opt for designer clothes. Not only these will provide comfort, but also people will be able to flaunt their uniqueness in front of everyone. But, people, especially women, should be aware of the useful tips on buying the dresses to yield the desired output.
3. Durability
Most of the non-branded clothes are prone to wear and tear after several washes. It's because the manufacturers don't provide enough attention while choosing the fabric type or stitching the clothes since they're always making these items in bulk. But, when it comes to designer branded clothes, every manufacturer has to provide attention to minute details starting from choosing the fabric type to stitching the clothes. Therefore, it provides the utmost durability. Also, people can customize their designs along with the choice of fabrics when designing their branded clothes to increase their durability. So, buying designer clothes isn't necessarily spending, but it's an investment.
4. Get Premium Fabric Quality
The fabric of the clothes plays a crucial role not only in determining the quality of the clothes but also, in determining the level of comfort that it provides. There are several types of fabrics used by designer clothing manufacturers that are quite expensive but provide the utmost comfort and durability. So, rather than concerning the money, people should observe the great value that these manufactures are providing. People can choose their preferred fabric while designing their clothes.
5. Consistency
People are often identified by a particular design of attire that they wear most of the time. But when choosing non-branded clothes, it becomes quite overwhelming to choose the same type of clothing every time that looks the best. On the other hand, people can enjoy peace of mind when choosing designer clothing; they can choose one single reliable manufacturer of all their clothes and enjoy the best attires every time. They will never have to worry about whether the clothing will fit perfectly or not.
6. It Showcases Your Fashion Sense
Great designer clothing manufacturers are always aware of the latest fashion trends in the industry. Therefore, they consider the same while making their clothes. People can stay abreast when it comes to fashion by choosing designer clothing. It will showcase the best fashion sense of the individual. These are the few reasons one should consider if they're having doubts about whether they should invest in branded clothing or not.