Some people are fond of getting tattooed. And they can be seen sporting several tattoos on their body, which only keeps increasing in numbers time and time again.
However, this love for tattoo starts at an early stage in life and this is where getting your first tattoo causes so much excitement. If you want to get a tattoo, then remember this is not a thing that you can go about carelessly. If not done right or if you are not able to make the right move, it can become troublesome for you.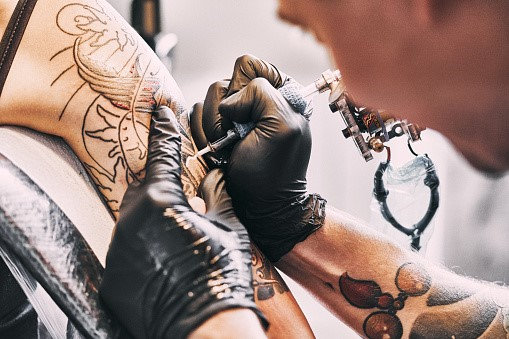 It is understandable that you would be a bit intimidated by the idea of getting a tattoo. However, knowing what to do and what not will help you a great deal. So, when you are searching for the best tattoo shops in San Diego, or wherever you live, following the below-mentioned tips will help you immensely to get your tattoo right and to keep it beautiful afterward:
1. Plan Ahead
You are getting your skin inked, and therefore it may not be an easy decision to make for some. So, better to think this through weighing in all your pros and cons. Make sure you write down why you want to get a tattoo, and what type of tattoo. When you know what you are feeling the itch then take the next step only.
2. Do Your Research Thoroughly
You are going to have to live with the tattoo forever, so it is necessary that you do complete research beforehand. Is your skin not sensitive to that? Will you be able to care for the tattoo and your skin afterwards? And there are several questions to ask before you make the choice.
3. Research About the Type of Tattoo and Design
Do you want to get a photorealistic tattoo or a traditional one? Do you have any specific design in your mind or you want to consult the artist for choosing one? This is the research you have to dig into.
4. Choose an Artist That Best Fits Your Need
Most of the tattoo artists have a specialty and so you will have to do that digging to know which artist is right for you. Also, when you get the idea and have chosen the type and design and the artist, be prepared to shell out money. Just don't sacrifice a design or art if it's too costly. Make sure to get it done a bit late by saving for it. For your first tattoo, better to avoid your neck, hands, and face, and you are most likely to get denied for this first tattoo. Also, be patient as sometimes the artist you want to get your tattoo from may have a long waiting list.
5. Know What to Do on the Day of Getting Tattoo
For this to go right you have to prepare properly. Do not drink alcohol before that, eat a full meal and some artists may suggest you drink orange juice. And also, don't forget to shower.
6. For Your Design Idea Bring a Clear High-Resolution Photo
For the artist to convert your design idea into a tattoo on your body, they need to have a clear vision of it and therefore bring a high-resolution photo of that becomes a necessity.
7. Follow Your Artist and Don't Interfere in Their Work
They are the ones that have experience and expertise in this field. Therefore, it is necessary that you just keep following what they ask you to do and do not interfere at all. You don't have to be a 'backseat driver' as this can irritate them.
8. Check the Tattoo Design and Body Placement Yourself before Beginning
This helps to ensure that the spelling is right, the stencil design is right what you want and it is going exactly where you want that.
9. See Who You are Taking Along
Taking your full gang with you when getting a tattoo is kind of rude and detestable and something which artists also don't like at all. Having one friend to hold your hand is fine, but avoid taking more than one friend to the studio. Moreover, taking children with you is also not kind and in many places not allowed at all.
10. Be Prepared for Pain
Yes, this is what you would have seen and thought. Tattoos hurt. So, it is ideal that you prepare yourself for that. If in-between, it gets unbearable tell your artist to take a break. Make sure that you stay still throughout the procedure.
After getting your tattoo done from the best tattoo shop in San Diego, or wherever you live, do not forget to tip the artist. During the healing period, it will feel itchy but avoid rubbing or scratching it. Do not take to swimming for a few days, do not wear tight-fit clothes, avoid sports sessions, and avoid exposing the tattoo to the sun's rays for a few days. Keep your skin moisturized daily.