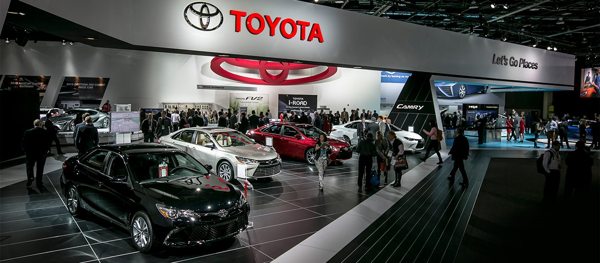 In the Philippines, Toyota Wigo is one of the most sought-after vehicles since it is simple to use, easy to understand, and efficient. Despite its size, Toyota Wigo can move through any given spaces and has 1.0L three-cylinder engine with a horsepower of 65 and 85 Nm.
Apart from the creation of the high-performing Toyota Wigo, this renowned automotive manufacturer is continually doing their best to produce more high-quality vehicles in the coming years. In fact, this year, they will launch a series of new and premiere vehicles that will tailor to different preferences of their consumers. Read on and have a glimpse on the two innovative Toyota vehicles that will be released in the market this 2017.
2017 Toyota Corolla Altis
The well-loved Toyota Corolla Altis will have an exquisite makeover this 2017. Apart from being durable and reliable, the new Toyota Corolla Altis carries a sporty style and excellent safety feature. Apart from these improvements, here are some of the a-list changes of this crowd favorite Toyota sedan.
Aesthetics – The 2017 Toyota Corolla Altis is now bolder, sturdier, and visually wider compared to the previous model of Corolla Altis. It has new headlights, which incorporates the daytime running lights or DRL, bumper, and grille. Apart from these innovative car parts, this version of Corolla Altis has a smooth appearance, new designs are seen on its wheels, and rear combination lamps. In its interior, it has leather touch with rounded air conditioning vents. Moreover, the center console of the vehicle has climate control and infotainment system.
Mechanically – The vehicle's larger engine can max out at 145 horsepower at 6, 2000 rpm and 187 Nm of torque at 3,600 rpm. The overall mechanical feature of the Corolla Altis remains unchanged.
Safety Feature – This version of Corolla Altis is tagged as a rising for safety since it has seven airbags, anti-lock brakes (ABS), and vehicle stability control (VSC).
Toyota Prius
In 2016, the fourth-generation of Toyota Prius was launched. This 2017, an all-new Toyota Prius will be released in the market. The new version will offer Toyota safety sense P as standard, which features automatic high beam, lane departure alert, and pre-collision system. This 2017 version is offered in a single model that has four trim levels namely, Prius, Touring, Technology, and Technology with an Advanced Package.
Moreover, Toyota makes sure that all 2017 Prius models will have standard heated front seats.
Toyota is considered as one of the largest automotive manufacturing company not only in the Philippines but in the world as well. Through the years, they have been assembling and importing high-quality and sturdy Toyota vehicles around the globe. This automotive company is consistent in providing their customers a wide variety of vehicles that suits different needs, which proves the commitment of Toyota in giving their customers exactly what they want and need. Mentioned above are only few of the many vehicle innovations that Toyota will produce. Surely, in the coming years, Toyota will produce innovative vehicles that will surpass what they created before.
About the author:
Jeric is a freelance writer that features food, lifestyle, travel, DIY subjects, and nature. He is an adventurer, taking on the world and everything it has to offer, may it be the good and the bad. He also has a weird love for reggae and sharks. See: Reggae Shark