After investing in real estate, commercial landlords have to make an effort to get back their investment in the shortest time possible. This is through attracting tenants to keep the property occupied. However, attracting tenants doesn't happen out of the blue. You have to keep your property in good condition to attract tenants with peace of mind about their safety and health. Here is a guide on how including property cleaning service in the lease agreement attracts tenants.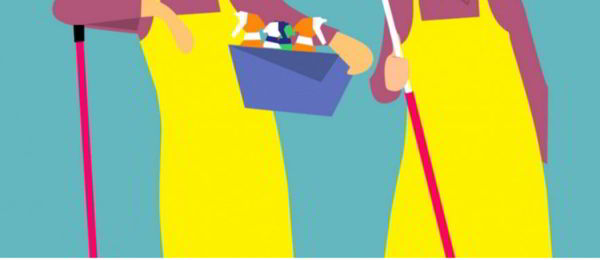 Including property cleaning in the lease agreement
Upkeep is a big consideration during commercial leasing. Property owners have to guarantee to maintain the standards for the benefit of the tenants. The best way is to include property cleaning services in the lease agreement. Enlisting the services of a reputable property cleaning agency as part of the lease guarantees a consistently clean environment for your tenants. Avoiding unkempt and damaged spaces throughout your property is one of the best ways to attract having it filled up.
Partnering with a reputable property cleaning company attracts commercial tenants with an assurance that cleaning the property is managed by professionals. Your tenants will rest assured that they won't have to do the cleaning tasks themselves. The ideal cleaning company will put together a customized service package to match your property needs. This comes with scheduled cleaning throughout the year.
How potential tenants benefit from property cleaning services
Consistent cleanliness
One of the reasons to make you contact for property management cleaning services is keeping your property consistently clean. Using a different team to clean your property throughout the year comes with standard variations in services rendered. Keep in that searching and verifying different companies to clean windows, carpets, bathrooms, or flows is quite tiresome.
You have to go through the same procedures for each agency which takes time and effort.When you sign up with an all-service property cleaning company, you deal with a single agency. The beauty of this is having peace of mind that you are to receive consistent services. Reputable property cleaning services offer services with the same standard throughout the year to exceed your expectations.
More enjoyable environment
Apart from getting consistent cleaning quality on your property, including commercial property cleaning offers tenants a more enjoyable environment. Tenants have to keep their spaces clean and you can reciprocate this by booking frequent cleaning by a professional property cleaning company. A clean space is healthier and will make all your commercial tenants happier.
The property management cleaning agency frequently cleans all the handles, doors, floors, carpets, and other common areas on your commercial property. This eliminates the presence of dirt, bacteria, and viruses to keep your tenants healthy. Scheduled cleaning is the best way to maintain a more enjoyable environment for your tenants.
Convenient living
Handling the specific cleaning needs of a commercial property is a bit complicated only understood by professional commercial cleaners. Hiring various teams to handle each task is tiresome and hectic. It requires sharing similar cleaning details with multiple cleaning agencies. Keep in mind that not all cleaning companies offer similar services. This puts you at risk of some agencies offering sub-par services to the chagrin of your tenants.
Smart property landlords understand the benefit of including commercial property cleaning in the lease agreement. Relying on a reputable cleaning agency eliminates worry about finding a new team whenever your property needs cleaning. Working with the same company repeatedly fosters a good relationship through understanding the nitty-gritty cleaning requirements of your property. This will save you from spending time scheduling meetings and gathering quotes from various service providers.
Immense peace of mind
Property managers are responsible for overseeing the regular operations of the building. Some of the duties of commercial property managers include:
Collecting rent
Negotiating leases
Supervising cleaning and maintenance
Fortunately, you can have peace of mind when you leave the stress of cleaning the property to professional property cleaners. Having a reliable cleaning team will give you peace of mind and give you time to focus on other tasks. Taking care of a commercial property allows getting a return on investment.
Consistent cleaning encourages more tenants to fill up the property to allow income generation. Having a team of professional cleaners guarantees a consistently clean environment to lessen complaint calls from tenants. Some of the properties that need commercial property cleaning services to include:
Warehouses
Apartment complexes
Sporting facilities
Office buildings
Commercial buildings
Bottom line
Investment in a commercial property requires a huge amount of money. Afterward, you have to make an effort to attract tenants to get a return on your investment. Consistent cleanliness is one of the best ways to stage your property and make it appealing to potential tenants. You have to enlist the services of a commercial property cleaning company to keep your property sparkling. The ideal company will have the right team and equipment to ensure a clean and healthier environment.