The future of eCommerce is extremely promising and full of revenue generation options for merchants and large-scale online businesses. However, the increase in eCommerce fraud is a problem that most of them have to deal with consistently. Dealing with these fraudsters is getting more complex and more expensive every year.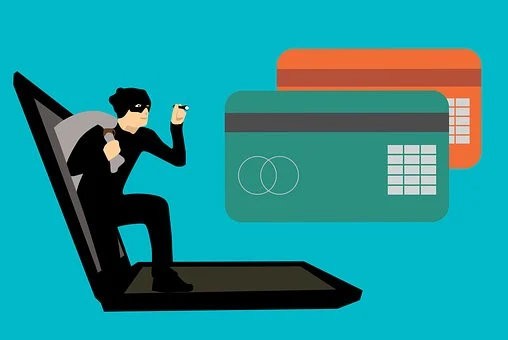 In 2016, for every dollar lost to fraud, eCommerce vendors suffered $2.40 in losses. In 2020, vendors lose $3.36 per dollar lost to eCommerce fraud. As the eCommerce sector evolves, bringing in more revenue for the vendors, online fraudsters are becoming more sophisticated in their executions. Hence, every eCommerce business owner should feel the responsibility to step up to these threats, not only because of their financial benefit but also because their customer's financial safety is at risk.
The Key Responsibilities of Ecommerce Business Owners
Every eCommerce vendor has a strict set of responsibilities towards customers that they must fulfill. They include:
Protecting Customer Data: When customers shop online, they assume that the eCommerce website will responsibly handle their private information. Unfortunately, many of these platforms fail to protect customer's payment details and other private information from hackers. That's why 75% of online shoppers continue to be concerned about online businesses regarding internet security. Regaining this trust is a key duty of online vendors.
Educating Employees and Customers: Complete data protection is impossible without the participation of business owners, employees, and customers. Online businesses must inform their customers about safety measures, good password practices, etc. Transparency regarding data collection policies is also very important.
Encryption: All online businesses that collect consumer data need to invest in encryption software. If they don't, there's simply no need to collect consumer data and potentially put thousands of people at risk!
Providing Extra Security on Payment Pages: eCommerce platforms with payment gateways that contain SSL certificates (Secure Socket Layer) are ten times less likely to be targeted by online scammers. These certificates ensure that all data passed between the vendor and the customer is encrypted and un-hackable.
Networking with Other Vendors: Organizations like the Merchant Risk Council (MRC) present eCommerce vendors with ample opportunities to network with other companies, discuss security risks, common threats, etc.
Why So Many Merchants are Failing to Meet these Responsibilities?
Many merchants fail to meet these basic requirements because:
Lack of Funding: Training employees and installing the latest fraud prevention tools are expensive measures. Most vendors don't have the resources to fund these processes.
Evolving Fraudsters: Every year, there's either a new type of fraud or a new version of an old fraud in the market. Watching out for new and old threats is difficult. With most vendors already struggling to update their fraud prevention models, meeting these new challenges is extremely difficult.
Increase in Orders During the Pandemic: Cybercriminals are exploiting the sudden increase in online orders to target uninformed consumers who are being forced to engage in online shopping. Plus, many eCommerce businesses are suffering from worker shortages, increasing the risk of account takeovers, identity theft, and other forms of fraudulent activities.
Why Using the Latest Fraud Prevention Software is the Best Bet for eCommerce Businesses?
The latest eCommerce fraud prevention software can adapt to evolving fraud attacks, enabling eCommerce vendors to focus on other aspects of their business (approval rates, sales, etc.).
Consistent Use of these tools also enables vendors to amass a ton of valuable data. By assessing this data, they can create trends and model more efficient fraud prevention strategies. Using preemptive measures is the only way for eCommerce vendors to survive in an environment where for every dollar lost to fraud, they lose $3.36! These tools –
Constantly Assess Risks – Modern-day eCommerce fraud prevention tools offer real-time risk assessment features. All transactions and consumers are tracked for their location data, attributes, financial information, actions on the eCommerce platform, and other purchase-related data. These tools can instantly notify vendors about risky transactions.
Thorough Data Analysis: Filter each transaction to ensure genuine shoppers are not bothered. Hence, online vendors no longer need to suffer from false declines as each transaction goes through a comprehensive review. Customers are only flagged if they engage in multiple suspicious activities.
Regular Reporting – Export data directly from the fraud prevention software to update all existing enterprise systems.
Compliancy – The latest fraud prevention software tools are designed to be PCI and PSD2-compliant.
Integrates with Existing Fraud Prevention Systems – Businesses can upgrade or optimize their existing fraud management tools by complimenting them with the latest prevention software.
Super-Efficient Management – Installing the latest fraud prevention software gives online vendors the time they need to stay updated about the latest fraud attacks. In addition to customer security, they can focus on other KPIs of their business. Define your historical database of online orders.
Overall, these fraud prevention software tools make online vendors more responsible!