The most suitable way to get top class paint jobs is to make use of spray foam guns. It is possible to purchase spray foam insulation kits from well-known vendors, of which the spray foam gun is a part too. Insulation in any commercial area can be done well with the help of these spray foam guns. Low pressure kits are available for insulating relevant areas of offices. The foam is able to insulate headers around windows, areas close to doors, and other gaps.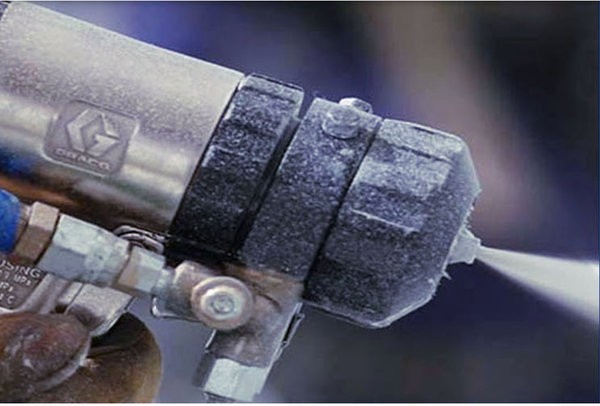 Major benefits of spray foam insulation
Here are the reasons to order spray foam gun for spray foam insulation:
Compared to fiberglass, it is able to display enhanced sound deadening properties
It seals small gaps, helping to keep insects and small critters out
Due to spray foams, pests are unable to find nesting areas, which is not true of other insulation materials
Foam is able to seal cracks well enough to make an air seal. On the other side, fiberglass can only filter the air that passes through.
All buildings insulated with spray foam consume lesser energy than others
Suitable for small jobs
Commercial spray foam guns and their insulation kits are handy enough to finish small spray foam insulation jobs. Insulation should ideally be done in stages, over a number of days or weeks. Also, the insulation kits are mobile, allowing them to reach remote areas easily.
It is very important to get hold of a spray foam gun with solid build quality. One with a smooth and long barrel will be easy enough to clean. The top of the gun, where the can screws on, should be made of metal. In case the gun is kept on a construction site and someone accidentally steps on it, metal will keep the barrel intact and it will be able to withstand bending.
A two-finger trigger is also very helpful, since it not only allows the user to wear gloves without getting choked on the trigger, but will also enable a person to use two fingers, which is less tiring than one.
Safety first
Steps to be taken while using the foam gun include:
Wearing safety glasses
The foam is very sticky, and so one must wear suitable gloves
The can should be brought to room temperature before being used. Unless this is done, foam will not be able to dispense properly.
To make it dispense easily, the foam must be shaken before use
Replacement
There are two ways to know that it is time to change the foam can:
The can has become very light while dispensing foam
Beads are not as large as they earlier were
Changing the can is easy. Its steps are:
Unscrew the can, allowing a bit of foam to escape around the nozzle
Spray the gun cleaner on this, as it helps to dissolve foam
Spin on a new can, which will allow it to be swapped
Even a partially used can may be attached to the gun up to a period of 30 days.
Uses of spray foam guns
The uses of high-quality spray foam equipment in commercial areas are many. Some of them are as follows:
They enable users to carry out soundproofing
The building envelope can be sealed
Good indoor air quality is retained
Clients have to state their requirements to a reliable spray foam equipment company and trust them enough to take it forward. This may require substantial amount of research on the Internet. Manufacturer relationships and product knowledge help the clients to take the best purchase or rent decisions.
Check for introductory offers
There may be a lot of reputed companies in the market which could be selling spray foam guns and insulation kits at attractive introductory prices. Keep a lookout for the same and try to schedule the purchase accordingly. It will help to get a great deal and will get any company on its feet very soon. It is also very easy to obtain price quotes from today's companies.
Different kinds of spray foam
There are two varieties of spray foam commonly seen in the market. These are as follows:
Closed cell– In comparison to the latter, this costs more. However, it does have properties to make it more popular than the open cell type. It is also able to provide a vapor and air barrier based on the closed cell's thickness.
Open cell– Other than being cheaper than the closed cell, it is less resistant to water. It behaves like a wonderful sound barrier, making open cell suitable under stairs as well as between floors and walls.
No company wants to make use of spray foam insulation only once. Depending on the requirement, companies may either choose to purchase or buy them on lease.