Everything is about gaining and maintaining a competitive edge in business. A virtual private server may be able to help your business get an edge over your competition by providing improved performance, more control, better stability, robust support, and increased savings.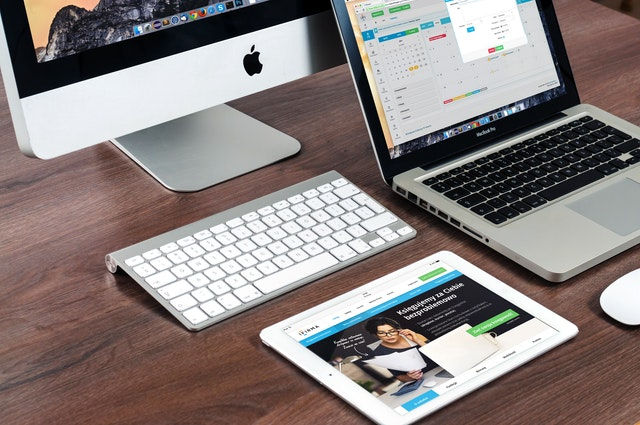 How Does VPS Hosting Benefit Your Business?
VPS web hosting is an excellent option for SaaS providers, programmers, game developers, or any business that demands greater resources than those provided by a shared hosting service. VPS hosting offers increased security for your business because its applications are not sharing resources the same way they would if using shared hosting. There is a financial edge over using VPS because you don't have to spend the same amount as you would for dedicated server hosting, but get a lot of the benefits that dedicated server hosting provides.
Improved Performance
With shared hosting, multiple users draw on the same resources from the same server. This will take a toll on the performance of a server or application.
However, if you use VPS hosting, you have dedicated resources for your business based on your requirements. A physical server is virtually partitioned into small environments that mimic the function of a dedicated server.
With VPS, you are not sharing processing power, resources, or bandwidth with other users. This boosts your website's or application's performance. In addition to the performance boost, VPS hosting minimizes functionality problems if your website gets an unexpected increase in traffic.
Improved Control
Virtual private servers let you have complete control and access to your root environment. You can install applications and services based on the needs of your business when and as these needs arise. With root access, you are not relying on a hosting provider to install software or adjust the server environment when they are needed. You can remove unsupported software and create a secure environment for your business.
Maximize Scalability
VPS server hosting allows you to dedicate the resources you need where you need them. Your business may not predict the amount of traffic your website will receive or when it receives a boost in traffic.
As your business grows, you need a server that will grow with you, accommodating your increased needs. Shared servers do not allow you to scale resources as your business grows. However, there are almost no limits to the scalability of VPS hosting. Your VPS server will not experience a reduction in function as your business scales.
Save Money
If you choose a VPS server for your business, you will have the features of a dedicated server without the expense of monthly bills. Since you are using a shared environment with virtual partitions, your business is isolated from others on the same server. You enjoy improved security, privacy, scalability, and dedicated resources. All these benefits come at a fraction of what you would pay for a dedicated server.
Phenomenal Customer Support
Virtual private server hosting plans start at a low price. However, even if you start at lower tiers, you still benefit from dedicated customer service management. Most companies will offer managed virtual private server hosting if you do not have an in-house team. This means that in addition to getting stellar hosting services, you also have an outsourced IT team dealing with any customer service or server issues that arise. They can evaluate your server usage and recommend adjustments when these are needed.
Experience Improved Flexibility
A VPS can be compared to a fully kitted computer. With a virtual private server, hardware resources are shared. But since you have your own virtual software environment, including a hand-picked operating system, you have the flexibility to move things around to meet your company's purpose. You can take full responsibility for software updates and make your server environment something that is uniquely your own. Whether you have a SaaS project or expect your website to have several concurrent users, a virtual private server is likely the right option for you.
Enjoying the Freedom of a VPS
Most organizations prefer a VPS over shared hosting and even over dedicated servers. If you are hosting something like an e-commerce website, processing payments, and trying to work within strict regulations, you will likely be satisfied with a VPS server.