T-shirt design is one of the best ways for new-age artists to show off their creativity. It doesn't matter if you are an illustrator, a graphic designer, or a business owner, designing your own t-shirts can be super fun and appealing.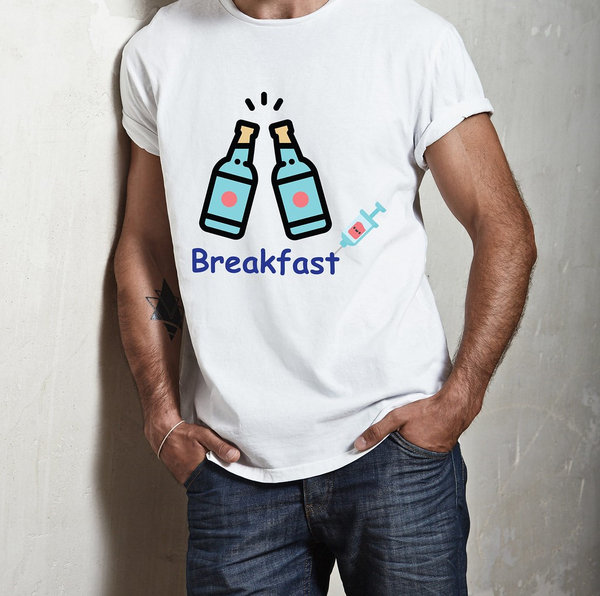 However, the process can be daunting if you don't know how to do it the right way. In this article, we will share some tips that will help you design and customize t shirts online with relative ease.
Explore the concept first
Before you get started on this mini-project, do take time to explore the idea. Go for a walk or simply create a few variations of what you have in mind. You can also brainstorm some ideas with your team or friends. By this time you should have at least some idea about what you want. While some people get to it immediately, there are others who choose to sleep on it. Don't hesitate to use other creative spaces such as online tools and forums to get more ideas.
Imagine it on the t-shirt
According to t-shirt design experts, the concept on paper looks much different than the final printed product. Don't be afraid to create a mock up t-shirt with your design on it. Print it out, if necessary, to see how it actually looks. Getting a sample will ensure that your artwork fits perfectly and the size is perfect too.
Pay attention to detail but keep things simple
Everyone loves a good design and attention to detail only makes the design sharper. However, it is just as easy to ruin a complete masterpiece when you try to do too much with it. So when you are at, keep your audience in mind and the kind of design they would prefer. It is also important to note that some of the most classic t-shirt designs are the simplest and get the message across without being too complicated.
Keep your market in mind
This is one of the most important considerations when you are designing your t-shirts. Is your audience young or old? Men or women? These are some questions you must ask yourself when you are designing a t-shirt for them. At the end of the day, it should be a product that they are willing to wear confidently. Like a good brand designer, you should write down the demographic profile of your buyer and then create something that will be most suited to their requirements.
If you are adding humour, keep it subtle
When designing a humourous t-shirt design, you must not come off as offensive or cheap. Doing so will make you look like a cheap brand. Even the most successful and in-your-face designs use subtle humour. When done the right way, humorous t-shirts can be great ice breakers.
Choose the right colours
The choice of t-shirt colour plays a huge role in the final look of the product and how the design eventually stands out. There are many online tools that help you see if the colour of the design and the t-shirt are complementing each other. This is an important step to ensure that the design of your t-shirt is not obscured due to dull or bright base colour.
Prepare your artwork
Before you print the design, make sure that the artwork has been prepared properly. Check the size, colours, font, and all the other design elements with regards to the t-shirt. They all fit organically with one another to justify the design.
Find a good t-shirt printing company
Designing your t-shirt is only half the job done, the other half is to get it printed. When you are done with the artwork and design, you should find a t-shirt company that can print it for you on the right fabric for an affordable price. The printing company should not only know how to print the design but also expertly guide you in choosing the correct fabric and other such considerations. When looking for a t-shirt printing company, make sure they have the experience and a market reputation before you hand over your designs to them. Speak to various companies, request for quote, compare each one of them based on their offerings, and then make a final decision.
The best way to make stylish and trendy t-shirt designs is by staying informed about the latest trends. While it is ok to take inspiration, it is not ok to copy. Be creative and use the tips discussed above to come up with an ultimate design. If you are witty, quirky, unique, and good at what you do, it is only a matter of time when your customers find you. So, get started and come up with an artwork that resonates with you and your brand.